What is social media, and why is it important to businesses
Social media management tips are key for every business, regardless of size and age, as that's where customers are engaging and active.
Social media marketing (SMM) uses employs social media apps or platforms as marketing tools. These social media platforms allow brands to engage and connect with their audiences to increase brand awareness and sales and drive traffic to your website.
Therefore, the quickest way to get your business discovered by many people is by being active in the top three social networks – YouTube, Facebook, and Instagram – home to over 3 billion active users every month.
Social media management tips to help your business discover is through hiring the best social media manager to manage key platforms for your business to stay relevant and keep customers engaged.
Social Media Manager Role
Many small businesses don't have full-time staff to manage their social media channels. However, these small businesses still want to have many customers find out about their business.
As a result, they choose to outsource the service to a social media manager. This frees the entrepreneurs to focus their entire efforts on expanding operations.
Social Media Management Strategy
Since many businesses don't have a social media strategy for their brand, a social media manager is required to help develop brand awareness.
In addition, a social media manager formulates objectives and processes based on the company's marketing goals, determines what needs to be achieved, and develops a plan for how it will be accomplished. Critical social media management tips are to develop an effective word-of-mouth promotion plan and review it periodically. This is becoming a very powerful business generation tool.
Social media management
Social media management is a huge business opportunity if you're a social media marketing whiz, as your skills could be turned into a terrific side hustle.
Start by offering the service for free to friends and small businesses who don't have a social media budget.
In the process, you're sharpening your skills and building relationships to help generate referrals and warm leads for the first paying customer. Once you have the first client, you will surely be able to land more.
You could start part-time by allocating approximately 10-20 hours weekly. Once business picks up, and you have built enough clientele to generate sufficient income equivalent to your full-time job, you could go full-time.
Social Media Manager Tips
Find the Best Platforms for the Brand
Find the right social platforms where your audience is fully engaged. A successful social media manager use tools to find out where the audience is and then focuses entirely on them.
Suppose the company's audience resides on Facebook, Instagram, and Tik Tok. Focus your marketing effort, strategies and tactics to interact with the audience on those platforms.
Invest in effective content, for instance, blog posts and videos and aggressively promote them. The social media manager should develop efficient social media systems, tools, promotion material and communication channels to achieve the strategy.
Set Social Media Goals
Common social media goals include generating plenty of leads, driving traffic to a site or online store, or getting followers from different platforms.
It also applies to getting more views on an ad or organic post to an all-out campaign. Set SMART marketing goals that are realistic and able to be tracked to measure their effectiveness.
Establish a Social Media Routine
A social media marketer must create actionable weekly or daily content, posting or sharing routines on various accounts. Check social media monitoring after posting content to your target audience. Always read and schedule posts and share other people's content on your social media accounts.
Batch Tasks
Content batching is a productivity tactic of creating all visual content or articles in a set amount of time and spending half a day creating Facebook posts or videos for the entire month ahead of time.
Content batching is meant to keep the marketing team ahead of the curve. That way, you and the team can focus more time and energy on other important business areas.
It also helps with the efficiency of the content creation process as it can be planned, created and cued for publication on multiple platforms simultaneously, saving you time and effort.
Use Content Calendar
Use a content calendar to visualize your efforts. A content calendar tool schedules content intended to be published later.
Content calendars typically include upcoming posts, status updates, planned promotions, partnerships, and updates to existing content.
Use Content Scheduling Tools
Social media scheduling tools are automated tools that allow you to pre-schedule social media posts or videos. Upload and schedule social media posts or videos with tools that save time, for instance, Hootsuite, tailwind, buffer, Pinterest, and sprout social.
Buffer is a top-rated social media scheduling tool. It allows you can plan, schedule, and publish content on various social media platforms, such as Facebook, Instagram, Twitter and Pinterest, that streamline your workflow and create effective marketing strategies.
Companies should develop a digital marketing strategy with the proper digital marketing campaign if the company's goal is to increase brand awareness and improve customer relationships. A marketing strategy must align them.
Roles of a social media manager include:
1. Social Media Manager Manage social media platforms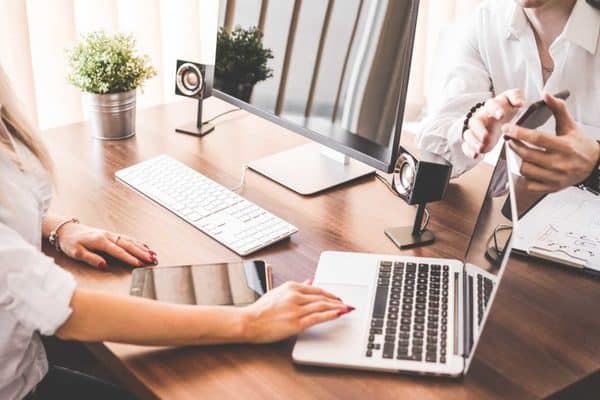 Once the marketing department establishes a strategy, the social media manager proactively creates content that inspires users to interact with the brand on all of the company's social media channels.
Excellent content definitely leads to increased consumption which leads to more shares among friends in the network, which helps with SEO and leads traffic back to the company's page.
The social media manager automatically schedules tweets and Facebook and Instagram posts to promote the brand and drive engagement.
2. Managing social media campaigns
A social media manager does brand and product line promotions on various social media platforms. It's essential to track and analyze social media campaigns to determine success and measure return on investment.
After every campaign, an analysis is completed, and a report is relayed to management with results regarding what worked or didn't.
3.Follower growth
To boost followers, a social media manager applies techniques that help generate entertaining content to attract followers to the company's channels.
Undoubtedly, a social media manager's responsibility is to increase page followers and subscribers by creating stimulating brand stories and narratives. Brand stories are a complete picture of facts and feelings that the brand conceives.
Suppose someone gifts you an Apple product, like an iPhone. You genuinely believe that you're getting a fantastic product. A brand should invoke an emotional response and signals without saying a word. Therefore, conveying a brand story assists with connecting with customers on an emotional level.
4.Analytics analysis
(c) Can Stock Photo / AndreyPopov
When conducting a marketing campaign, a social media manager regularly reviews results and tracks and makes necessary adjustments. Google Analytics is beneficial for measuring and tracking the progress of advertising campaigns.
It is a critical tool for generating information that facilitates the company to channel resources that are generating the highest return on investment for their marketing campaign. Skills in data analysis are essential as they uncover the true results of marketing campaigns.
5.Social Media Manager is a Virtual customer service
A social media manager acts as a virtual customer service representative checking in on all available social media platforms. Daily scheduling interaction and customer engagement for a few hours are also critical. This could look like liking their posts and sharing entertaining posts to grow the company's page followers.
Monitoring customers' feedback is critical for all social media platforms. To avoid damaging a company's online reputation, the social media manager should promptly resolve customer complaints and negative feedback.
6.Write Blog articles and Schedule content
The social media manager is responsible for writing and scheduling blog articles, designing cover pages, taking profile photos, and scheduling new content on various platforms.
The creation of interesting blog article topics that are relevant to the company is crucial. It also requires thorough research on Google Trends and Google keyword planner. Based on the research a social media manager should create similar content that consumers seek.
Here are a few social media management tools used to help you stay on top of your social media marketing tasks:
These tools are also used for creating and publishing content and team collaboration.
7.Technology awareness

By conducting competitors' channels analysis will assist the social media manager in establishing trends in the industry. In essence, staying abreast with current technological developments in the industry is crucial. It unveils upcoming tools, processes and trends that assist the company in staying ahead of the competition.
Related: 20 Best Small Business Ideas to Start Under $100 – Low-Cost Start-Up Gigs
8. Social Media Manager Analyse Results
Developing a strategy for customer engagement and then monitoring results is a key role of a social media manager. You analyze results to determine if the brand meets its goals and objectives. The analysis is achieved by looking at analytics, engagement, and page likes, among other markers, to establish what is working and what is not.
In summary to social media management tips
A successful social media manager develops and executes a clear marketing strategy for client acquisition and lead generation. When starting out as a social media manager, be bold and open to working with any individual, business or even nonprofit organization.
Social media management tips for living by exploiting existing relationships, for instance, family or friends, and don't be shy to ask them for referrals. Once you land, the first client sets the right price and offers excellent service. Because a happy client will tell their friends in their circle, which generates more referrals for your business.
What are your thoughts about the post? I would love to hear them in the comments!
Latest posts by Pachalo Mkandawire
(see all)