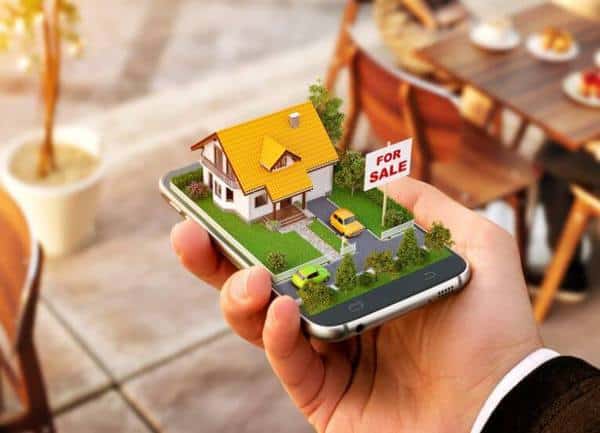 How to Buy a Foreclosed Home: A Beginners Guide
Losing your home in foreclosure can be devastating for you, but it is a buyer's dream before jumping deep into how to buy a foreclosed home. Let me explain how foreclosure happens. Foreclosure occurs when a borrower stops making payments on his or her mortgage, resulting in defaults.
The bank holds the home as collateral. If the borrower goes far enough into default, the bank forecloses on the mortgage/deed and takes the property.
In this guide, you will explore how to buy a foreclosed home at an auction and learn what happens to homeowners in foreclosure. I will go over all aspects of bank-owned homes (REO), the foreclosure process, benefits, key purchasing considerations, auction traps and how to protect your rights.
What is a Foreclosure Process
The foreclosure process is not the same in all states, and the process doesn't begin until you are at least 90 days late on your mortgage. At that point, the bank issues a 'Notice of Default' with the appropriate county recorder's office. Some banks call this stage 'pre-foreclosure.'
During this time, you can make good on your debt or create a payment arrangement with the bank. Homes stay in pre-foreclosure for around 90 days. If you don't make good on your debt in that time, it goes into foreclosure.
Are Foreclosures Public Record?
Everything involved in the foreclosure process is public record. When you signed the deed to buy the home, the deed became a public record. If the bank sends a 'Notice of Default,' it becomes a public record. Also, if you go as far as foreclosing on the home, the 'Notice of Sale' becomes a public record.
How to Sell Your House in Foreclosure?
You can sell your home up until the bank seizes it in foreclosure. If the bank already sent you a 'Notice of Default,' you may need their approval to sell the home. If you are still in the pre-foreclosure stage, though, most banks allow you to try to sell the home. The proceeds from the sale must go directly to the lender to pay off your debt.
The bank may want a say in what offers you accept on the home, though. Each lender has its own guidelines regarding selling a home in foreclosure.
Could Foreclosure be stopped by Paying off arrears?
You may be able to stop the foreclosure by paying the past due amount, but it's more than just the payments you missed. The lender will need you to pay:
Past due principal and interest
Penalties/late fees
Legal fees/attorney fees
Inspection fees
You must pay the amount owed in full and typically at least five days before the auction date.
How Much are Legal Fees on a Foreclosure?
It costs banks an estimated $50,000 to foreclose on a home. If you want to reinstate the mortgage, the lender may need you to pay a portion of the legal fees, not to mention the late fees you accumulated. On average, expect to pay an estimated $15,000 to reinstate your mortgage after foreclosure proceedings begin.
Attorney Could Stop a Foreclosure?
An attorney can help you stop the foreclosure process, especially if the bank violated the law. While the attorney fights your case, you can stay in the home. The attorney can negotiate terms to help get your mortgage back on track and retain your property.
Every case is different, but if you think your rights were violated, it's worth talking to an experienced attorney to see your options.
Why Buy a home in pre-foreclosure
A house that's in the pre-foreclosure situation is when the mortgage payment is in arrears. At this stage, a lender has filed a notice of default and is in the process of foreclosing. The auction sale has not yet happened.
It's very possible to buy a home before the foreclosure is done while the owners are still living in the property. Owners are pretty motivated to sell now as they know they will soon be evicted.
If you're interested in pre-foreclosure properties. Check out foreclosure.com
Why Buy a Home for Sale in Foreclosure?
Whether or not it's a good idea to put homes for sale in foreclosure depends on the circumstances. Ask yourself:
Do you need financing? – If you do, it might be hard to find. Unless the home is in good condition, lenders may not approve your loan. If you pay cash and know what you are getting yourself into, though, it could be a good deal.
Are you buying and flipping? – Real estate investors often make a good living on buying cheap foreclosure homes for sale, fixing them up, and selling them for a profit. As long as you have a good idea of the home's issues and it fits in your budget, it can be a good idea.
Will you stay at home for a while? – If you buy the home to live in it, know that the value will likely stay deflated for a while. This is especially true if there are many foreclosures in the area. If you plan to sell within the next couple of years, you may want to look elsewhere.
Are you handy? If you buy a foreclosed property at auction (for cash), you may be in for an unpleasant surprise. The home may need a lot of work. If you are handy and don't have to outsource every repair, though, it could be a good deal.
Foreclosure Websites and Other Resources
Foreclosure listings are public records, so they are easy to get your hands on. If you have the time, you can search the county's public records. If not, use one of the following resources:
Online directories – Sites like Zillow and Equator offer free access to online foreclosure listings
Paid directories – RealtyTrac offers a monthly subscription for access to foreclosure listings
Real estate agents – Using the MLS listings, real estate agents can find properties in pre-foreclosure
Newspapers – Your local newspaper publishes pre-foreclosure notices daily
Bank websites – Some banks advertise their bank-owned properties for sale
You Don't Need Cash to Buy a Foreclosure Property?
Whether or not you need cash to buy a foreclosure depends on the situation.
Pre-foreclosure homes – You may have an easier time securing financing for a home in pre-foreclosure. Banks call this process a short sale. You typically pay less than the homeowner owes on the mortgage. Since most borrowers still live in the property during this process, the home should be in 'decent' condition, and it may pass the appraisal.
Auction foreclosures – Once a home goes to auction, cash is king. You typically need the financing in a matter of days. This makes financing impossible since you need a title search and appraisal to close on the financing.
REO foreclosures – If a home doesn't sell at auction, it becomes an REO foreclosure or bank-owned foreclosure. Banks want to get these properties off their hands. They often accept financing if you can secure it. If the home is in disrepair, you can apply for a renovation loan, such as the FHA 203K loan, which provides funds to buy and renovate the home all in one loan.
How to Buy a Foreclosed Home With No Money Down?
Buying homes for sale in foreclosure with no money down isn't common, but it can be done. If you can find HUD REO properties – in other words, homes with FHA financing in foreclosure, you may be able to put down as little as $100.
While it's 'no money down,' it's quite close. Remember, though, you must use FHA financing to buy the property.
If you're a handyman and have done your due diligence, you can buy a foreclosed home using a credit card. It is not recommended if the risk outways the benefits.
Other programs that may allow no money down include:
VA loans – You must be an eligible veteran and find a property that will pass the VA appraisal.
USDA loans – You must find a rural property, and your total household income must not be more than 115% of the average income for the area.
Foreclosure Traps to Avoid
You may grab a great deal on foreclosure homes for sale, but those savings can quickly disappear. Buying a foreclosure at auction means you can't go inside the home. How do you know what's wrong with it? You may spend the money you saved on repairs and renovations to make the home livable.
Another common trap is liens. If the home has any liens on it, they transfer with the property. In other words, as the new property owner, the liens become your responsibility. While you may be able to work out a settlement, it's still money out of your pocket.
Are Foreclosures Listed in MLS?
Foreclosures are listed in MLS, but you need a realtor to access the listing. Some realtors offer access to the listings on their websites. Others reserve access to current clients. Some foreclosed properties show up in MLS 'as is,' which may indicate a foreclosure. Others say short sale, pre-foreclosure, or foreclosure.
How to buy a foreclosed home at a deep discount
Key Considerations Before Buying a Foreclosed Property
Pay for a home inspection – Yes, it will set you back a few hundred dollars, but it could save you thousands of dollars in repairs if the home is in poor condition. It's better to know what you are getting before you buy it. The inspector will look for plumbing issues, electrical problems, water problems, lack of maintenance, roof issues, and foundation cracks, just to name a few things.
Know the home's history – At the very least, get a title search. You'll know how many times the home changed hands and how often. Use a realtor to help you find previous listings of the home as well. Without an individual seller, you won't have the typical seller disclosures to tell you the home's history, so you'll have to do your due diligence.
Check for liens – Liens on a property follow the property. Even tax liens that were the previous owner's liability could become your issue. The lien stays tied to the home, and whoever takes ownership of it is the proud owner of the lien. If you can't settle the liens, you may want to look elsewhere.
Property is sold as-is; it is very tricky to purchase a foreclosure since you can't get into the property to inspect. You should at least drive by the property to see the exterior condition of the property.
Find an experienced real estate agent to guide you through the home purchasing process.
Get an appraisal done to estimate market value. It will help to determine the right asking price to offer the bank.
How to Buy a foreclosed home at an Auction?
Finding houses to be auctioned is as simple as keeping an eye on the listings online. Websites like RealtyTrac and Auction.com offer access to the listings as soon as they become available. Once you know a home is going up for auction, you can take the following steps:
Visit the county's website – You'll need specific documents and dollar amounts at the auction. Read the county's requirements so that you have everything you need to make a successful bid.
Find out the home's value and mortgage balance – You'll need a starting point for your bid. Knowing how much the bank lost on the home and the home's current value gives you a good starting point. Using the advice of a realtor or real estate attorney can help too.
Know the financing options – If you need cash, find out what form of payment they will accept. If you can finance the property, find out how long the trustee will allow before you must close on the purchase.
Know the down payment requirements – Some auctions require potential bidders to put down a refundable deposit between 5% and 10% of the starting bid.
Attend the auction – After all of your legwork, it's time to attend the auction. Show up at least an hour early, get your bidding card, and bid. If you win, be prepared to make your payment within 24 hours. You'll receive a certificate of sale immediately. Your title will follow after the county takes care of the proper paperwork.
Buying a Foreclosed Home Pros and Cons
Pros
You can typically get a great deal. The bank doesn't want to keep possession of the home. They will often accept reasonable bids at the auction.
The bidding period is finite. The auction period has an expiration. This reduces the time for being outbid or getting stuck in a bidding war.
You take possession of the home quickly. When you buy a home from a seller, it can take 30 – 45 days to take possession of the home. Bank-owned homes sold at an auction offer almost immediate possession.
Cons
You buy the home as-is. Auctioned properties don't offer the opportunity for an inspection. You buy the home in its current condition. The bank won't make any repairs or renovations, no matter how bad the condition is.
There may not be a clear title. Some auction companies will guarantee titles, but most won't. This means you run the risk of buying a home with existing liens.
You may need to pay cash. Many auctions are only open to cash-bid buyers. If you need financing for the home, you are better off looking at short sales or pre-foreclosures.
Are Auctioned Properties a Good Deal?
Don't assume auctioned properties are automatically a good deal. Many homeowners were upside down on their loan (owe more than the home's worth). The bank wants to make back the money they lost. This could put you in a position of paying more than the home's worth. If you pay cash, there isn't a bank stopping the purchase, which could lead you to a bad investment right off the bat.
Is it Possible to Get a Mortgage to Buy a House at an Auction?
In a few states, you may be able to use a mortgage to buy houses to be auctioned. Read the foreclosure listing beforehand to find out if it's possible.
If you can get a mortgage, make sure to have all of your financing in place before you attend the auction. You should have (have a mortgage pre-approval in place) all personal conditions cleared, such as income, assets, credit, and down payment requirements.
Auction companies require settlement quickly after accepting your bid. The only remaining stipulations on the mortgage should be the title search and appraisal.
Before you agree to finance auctioned properties, do your due diligence. Have your attorney run a title search. Ask your real estate agent or a licensed appraiser to value the home. Your lender can't lend you more than the home's value minus your required down payment.
If you win a bid on a home, but the appraised value is much lower than you thought, you could be on the hook for the difference between the purchase price and appraised value.
Bottom Line
Consider this a primer on how to buy a foreclosed home. Obviously, learning how to buy a foreclosed home is an excellent option to invest in real estate. Since you can find awesome deals for homes selling in foreclosure. But don't assume this is always the case, and there are also more risks.
Do your due diligence. Find out the home's value, what the borrowers owe, and the condition or history of the house. If you are the homeowner and want to fight foreclosure, contact the lender immediately. The more you talk with the lender and try to work out arrangements, the less likely you will lose your property.
You may also like the following posts:
Mompreneur Lifestyle: 12 Best Business Ideas to Start Today
What are your thoughts about the post? I would love to hear them in the comments below
PIN ME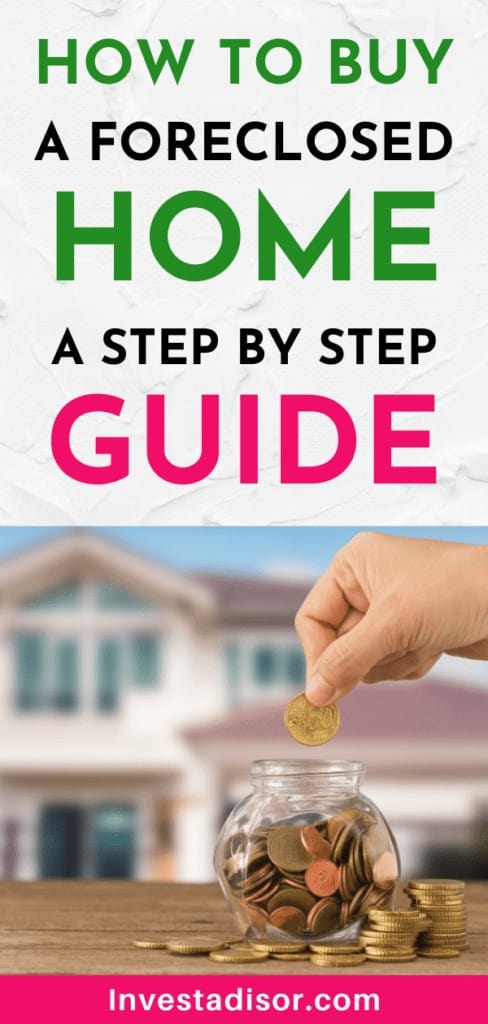 Latest posts by Pachalo Mkandawire
(see all)