There are many budgeting methods; however, this post will explain how to create a zero-based versus an irregular income budget. Keep reading to learn their similarities and differences and how to tell which one is right for you.
How to Create a Zero-based Budget
1. What is Zero-Based Budgeting?
As the name suggests, zero-based budgeting leaves you with no money at the end of the month. It's not as bad as it sounds. In fact, it's a good thing as it teaches you how to budget money better. With this method, you give every dollar a job- you make sure income minus expenses equals zero. Each dollar you bring in should pay either your expenses, increase your savings, or help pay down your debt. Suppose you make $2500 monthly,  ensure your expenses, savings, and investments equals $2500. Have a clear picture of where your money is going.
How to Prepare a Zero-Based Budget
Preparing is the key to success with this system. Using the following steps, you can set yourself up for zero-based budgeting:
Write down your monthly income.
Choose your method – pen and paper or online budgeting. Either way, track your income. This is your take-home pay, the amount of your paycheck, side hustle income, and child support. If you are self-employed, this is your income after taxes. If you don't pull a regular salary, grab your tax returns from last year and divide your taxable income by 12 to get your monthly income figure.
Write down your monthly expenses.
This will take some time. Be honest with yourself too. Look closely at your bank statements and credit card statements. Write down every single expense you pay. Include monthly and sporadic expenses, including gifts, car repairs, and money for emergencies. Don't forget to include savings and personal spending in your figure too.
Get your income equal to zero at the end of the month.

Your goal is to give every dollar a job. This includes paying your monthly expenses and putting money toward irregular expenses that may occur semi-annually or annually. For example, if you pay your car insurance every six months, figure out how much you need to set aside each month to pay the bill on time and figure that amount into your zero-based budget. Use this method for all expenses, including occasional, seasonal, and annual expenses.
Your bottom line income should be zero once you give each dollar a job. If you find that you have money left at the end of the month, it's time to reassign the money using some of the following tips. This will help you learn how to budget money better. However, if you're overspending, consider making cuts; for instance, cut cable, eat out less, find a side gig to earn extra income or buy less crap.

Where to Spend a Positive Difference
If you find yourself with extra money at the end of the month, congratulate yourself. Then find a job for that money. Think of your long-term goals and allocate the funds accordingly. Some of the most common goals include:
Saving for children's education
Paying down debt
Saving for vacation
Saving for retirement
This isn't an exhaustive list. You know your goals and what you want to do with the money. Choose the goal that has the shortest term and start funding it with the extra funds. Once you fulfill that goal, move onto the next goal, allocating any extra funds to its account until you satisfy that goal.
What if you Have a Negative Difference in a Zero-Based Budget?
If you find that you come up negative at the end of the month, it's time for adjustments. It just means you've over-budgeted and you need to cut back somewhere. This is where it may get tough. You have to figure out where you can spend less. In other words, you need to sacrifice in certain areas.
How do you do this peacefully? If you are married or have a partner, you should list non-essential expenses in order of importance. You can then decide together which expenses you can eliminate for the time being. It's best if both partners choose at least one area to cut down so that there aren't any hard feelings or desires to overspend out of spite.
Once everything is in place, it's time to put your hard work to the test. Don't forget to track every dollar that you spend. This way, you can ensure you don't spend more money than you allocate for each category. Because this is a learn-as-you-go method, you may find that you have to adjust along the way. Nothing is set in stone, so don't worry if next month's budget looks a little different so that you can accommodate the areas that you over or under-budgeted this time.
Is Zero-Based Budgeting Restrictive?
The zero-based budgeting is restrictive to a point. It's not a bad thing, though. It helps you stay within your budget. It also helps you plan for the future. Are you guilty of not saving money every month? It's probably because you don't give every dollar a job. You spend your money, and when you come up without money to save at the end of the month, you just move on to the next month.
Zero-based budgeting isn't any more restrictive than any other budgeting system, such as the cash envelope system. It keeps you accountable and possibly restricts you from making unnecessary purchases, which may help your future financial self.
Why is Zero-Based Budgeting Important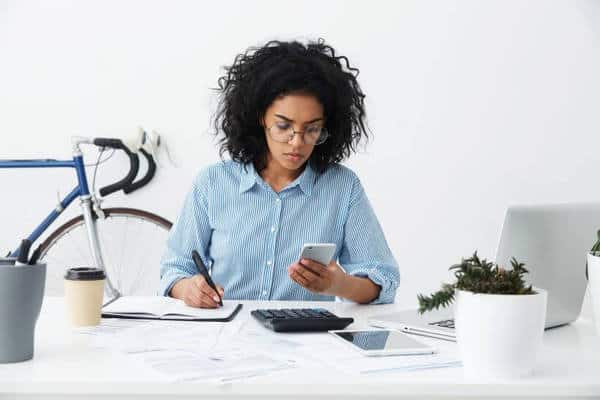 A zero-based budget is important because it ensures the efficient allocation of resources since its based on needs and benefits—a perfect guide to reaching your money goals. You need a budget regardless of your goals, for instance, saving for a home, building up an emergency fund, saving for retirement, pay off student loans or credit cards. Remember that you're in charge of the zero-based budget and allocate every dollar where you want it to be spent.
Related post: How To Create A Budget: A 6-step Guide
Pros of Zero-Based Budgeting
Keeps you accountable – You know exactly how much money goes in and out of your possession each month. You can pinpoint areas of overspending and see areas where you may be able to save more money.
You are in control – You can switch things around should the need arise. This is great for emergencies or other unexpected expenses. While you shouldn't make it a habit to overspend in specific categories, there is some flexibility.
Easy to implement – It's easy to give every job a dollar and play with the numbers. You don't have to have fancy spreadsheets or programs. Even just a pencil and paper will work as you figure out the best way to save, spend, and give each month.
Cons of Zero-Based Budgeting
It is very inconvenient – You have to re-evaluate your budget every month. Your expenses may change monthly even if you have a fixed income. It takes time to get into a groove, making it difficult to stay on track.
Hard for irregular income earners – If your income fluctuates, it will take even more time and effort to budget each month. You can't copy and paste. You have to make major adjustments according to your income that month.
Easy to miscalculate irregular expenses – If you miss annual or other variable expenses, it can throw your entire budget off course.
Related posts: How to Budget and Save with a Cash Envelope System
2. Can You Use a Zero-Based Budget with Irregular Income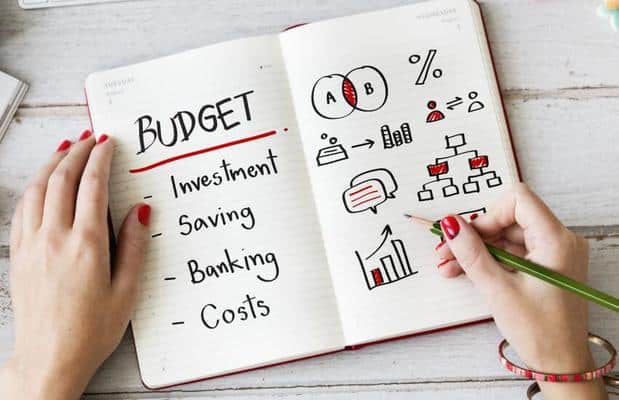 If you are a freelancer, contractor, or are self-employed, you may have a fluctuating paycheck. That makes it hard to use the zero-based budgeting program since you don't know how much you will make from one month to the next.
In this case, you must use the Irregular Income Budget program. Like the zero-based budget, you'll give every job a dollar, but rather than using your 'average' income, you'll use your lowest income to create your budget. This way, you always come in the right on a budget or under budget and rarely (if ever) find yourself going over budget.
How to Budget With Irregular Income
Figure out your lowest estimated monthly income.
This gives you a good starting point. You can base your budget on this income for the year. This way, you know you'll always be able to cover your bills. If your budget is based on the income you may or may not make for the month, it could leave you with unpaid bills and hefty fines.
Using the number from above, you'll give every dollar a job. This way, you'll know if you are over or under budget with your essential bills. If you can't pay your housing, utilities, credit cards, insurance, or loans with your lowest monthly income, you have too many expenses and need to adjust.
Adjust over the course of the month.
Adjust your budget as you go through the month and bring in more or less money. Remember, every dollar needs a job. Don't just throw the money in your account and figure it out later. Adjust your line items. Increase your savings, give yourself more spending money, give more money to charity, or settle your debts. Just make sure each dollar has something that it will satisfy.
Fund your Hill and Valley Fund.
Your Hill and Valley Fund is similar to a savings account, except you should only use it when you come up short one month. It's not your actual savings account. You want to avoid dipping into that account at all costs.
The Hill and Valley account should be your 'rescue account.' When you have a 'good' month and have extra funds, consider putting some of it in the Hill and Valley account so that when you have a 'less than good month,' you can take funds from it rather than touching your savings and messing up your other financial goals, such as buying a house, paying for a vacation or saving for retirement.
Pros of the Irregular Income Budget
It keeps you on a budget despite the unpredictability of your income. Your bills will always be there, so you need a plan to ensure they are paid no matter what your monthly income.
You can always adjust your budget
. You can adjust your budget accordingly as your income flows throughout the month. You should have it budgeted for the worst-case scenario, which means any changes you make moving forward would be to your benefit.
You learn to save cash. As you bring in more money than you need to cover your budget, you'll learn to put the money in your Hills and Valleys Account so that you always have money to fall back on during times of lesser income.
Cons of the Irregular Income Budget
Hard to choose your priorities. If you have really low 'lows,' you may have to pick and choose among your expenditures. It can be hard to choose areas to sacrifice. The hope is that once you build up your Hills and Valleys Fund that you won't have to sacrifice.
Difficult to handle emergency expenses. If an emergency happens early on in your budgeting system, you may not have the funds available to cover it. This can cause financial stress and emotional unrest.
Easy to get in over your head. If you lose your income or have a few bad months in a row, it can be easy to fall into credit card debt. Then you are stuck in a vicious cycle of getting out of debt while trying to save for the 'bad months.'
Related post: How to Effectively Use the Digital Envelope Budget System
How Zero-Based Budgeting and Irregular Income Budgeting Differ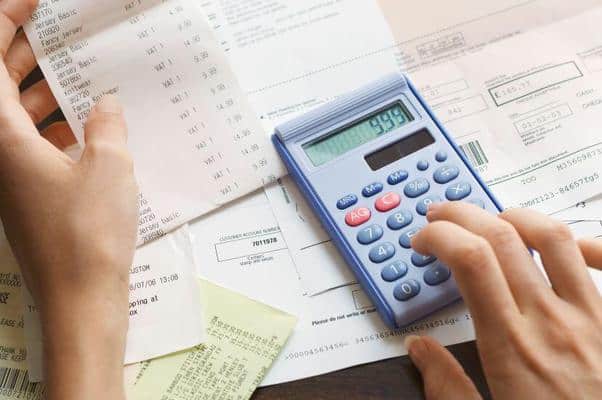 Copyright: Image by StockUnlimited
As you can see, both methods have similarities. You give each dollar a job. You shouldn't have money left over at the end of the month with either method. The idea is to save any leftover funds in a savings account, or another account meant for a specific goal, such as paying down debt, saving for a house, or paying for college.
The zero-based budget tends to be a bit more consistent since you're likely on a fixed budget if you use this method. The irregular income budget needs a bit more tweaking as your income changes on a weekly and/or monthly basis.
In conclusion to how to create a zero based budget
Either way, both budgets help keep you accountable and teach you how to budget money better. You need to know where your money goes each month. By giving each dollar a job, you're less likely to spend on things that aren't necessary and more likely to save the money that you need. Go ahead and give a zero-based budget or irregular income budget a try and see what works best for you. Applications such as Everydollar and Mint are the best ways of tacking your budget.
I hope to see you come back to my awesome blog and join the Investadisor Tribe. My goal is to help millions of people to be financially better off.
You may also like the following posts:
Let me know if you've used or are using the half payment method for any of your bills? how is that going and how do you like it.
PIN ME
Latest posts by Kim Pinnelli
(see all)