Features and Benefits of Robo Advisor Investing
The financial services sector is undergoing a significant transformation in regard to the methods of providing financial advice and investment management services. Robo advisor investing is a product of the evolution dueto new regulatory parameters, the client's demographic changes, and above all, rapid technological progress.
These changes are observed at a time when the need for financial product advice has never been higher.
What Is A Robo Advisor
Robo Advisor is a platform or app-based online financial advisor that helps clients to invest their funds in autopilot. Robo Advisors use a digital or Robo investing platform to offer simple, and low-cost investment advice.
They require a very small opening balance some as low as $10 and this is a major draw to small investors with limited funds to invest.
Currently, Robo advisor investing has acquired a special role in the investment sector not only to potential customers but also to traditional consultants and professional advisors.
More specifically, those who need to understand and adapt to the constant evolution of the investment environment in which they operate.
History of Robo Advisors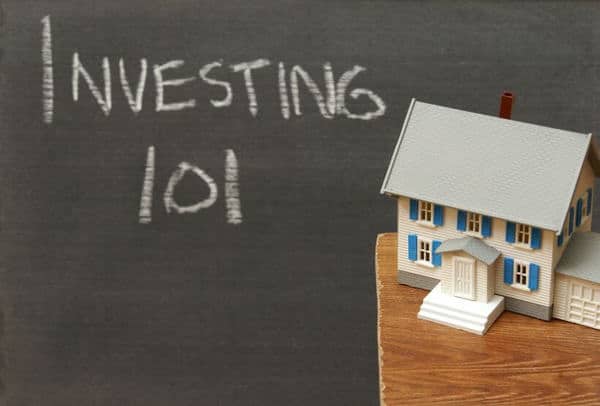 Robo advisors are also called online investment advisors. The first Robo advisor was established by Betterment in 2008 in the thick of a global economic crisis.
The prevailing economic uncertainty was an opportunity that brought about the creation of Betterment Robo advisor by an entrepreneur called Jon Stein.
Betterment started taking in and managing clients funds in 2010. Admittedly, the main driver for the creation of Robo advisor was to make investing super simple, and automatic. For the most part, software-driven portfolio management at a low price.
According to Wikipedia "The tools they employ to manage client portfolios differ little from the portfolio management software already widely used in the profession".
Robo advisors are most popular in the United States but are also available in Canada, Europe, Australia, India and Asia.
Related: Index Funds vs Mutual Funds: What's the investment that best suits you?
Portfolio Management
First of all, to open a Robo advisor investment account you first go to your desired company's website and fill out the application form.
The next step, ensure you precisely answer basic questions from the questionnaire in regards to your investment background, risk tolerance, financial goals, and total available assets at your disposal.
Finally, the software automatically creates an optimal portfolio based on your investment preferences. Then your funds are invested in EFTs stocks, and bonds at optimal asset class weightings that meet your investment goals and risk profile.
The term "Robo" does not indicate the presence of real investing robots, as you imagine them. Precisely it is an algorithm that profiles each client and offers a personalized investment portfolio and adjusts it over time as economic and life situation changes.
In the traditional investing practice, you contact your investment advisor or wealth manager, who collects all the information and selects the most appropriate portfolio and investment strategy for you to follow.
However, with robo advisor the platform or app uses a computerized algorithm to determine the best asset class mix and manages your portfolio for you.
The Robo advisor investing approach reduces consulting, management, and commissions charged to you without necessarily affecting the quality of service.
Robo advisor invests your funds mainly in ETFs related to stocks, bonds, futures, commodities, real estate. The fees charged for Robo advisor range between 0.25%-0.50% and are applied based on assets under management.
Related:58 Key Investment Terminology You Should Absolutely Know
Automatic Portfolio Re-balancing Technique
Most Robo advisors apply an automatic re-balancing technique based on the proportion of your portfolio asset class mix.. As securities deviate from the original asset allocation the Robo advisor software will buy and sell shares automatically to return it to its prescribed asset mix.
Let's assume you start with 80% stock and 20% bonds asset allocation. Due to strong economic changes the stock market index rose in value more than the bonds index. In this situation, your stock weighting in the portfolio has grown to 90% stock and 10% bonds.
The software will trigger a sale order for stocks portfolio and buy order for bonds to return it to the ideal original asset mix. This saves investors' lots of stress, time, fees, and energy from constantly watching and re-balancing it to maintain the desired allocation
More specifically it makes the appropriate changes to the investments required to adjust your portfolio back to the prescribed allocation.
Related: 51 Best Finance Quotes to Increase Your Investing Knowledge, Money Mindset, Confidence and Inspire Your Finances
Tax Loss Harvesting Technique

A tax-loss harvesting harvesting strategy involves deliberate selling of securities at a loss. Followed by a replacement with similar security and using it to offset realized gains.
This is a fantastic tax-saving strategy especially for clients in a high tax bracket who hold investments in a taxable account.
Who Should Invest In Robo Advisor?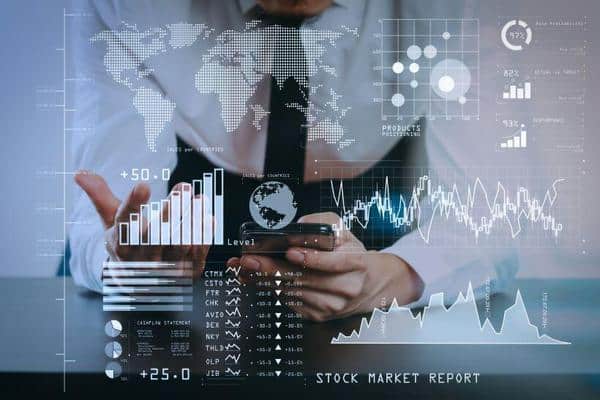 Rob-Advisor investing is open to the public so anyone with an age of majority can open an account to trade securities. However, according to research by Investopedia Robo advisors are most popular with entry-level affluent millennial's who like a hands-off investment approach, and generation X with limited financial muscle as well as investment knowledge.
Also, busy professionals who don't want to hire professional financial advisors also benefit from Robo advisor investing.
Global Popularity of Robo advisors
According to statsta market penetration for Robo advisors is currently at 2.2%.
The initial adoption rate for Robo advisor was slower than projections due to the difficulty of an emerging investment brand to convince savers buy in.
Related: Exchange Traded Funds (ETFs) Explained In Simple Terms (How Can You Make Them Work For You)
How are Robo Advisors Regulated
They're digital advisors who operate behind the computer so they have a fiduciary duty to you (and all clients). In fact, all digital investment management services are subject to the same regulatory requirements as traditional financial advisory services.
How Much Does a Robo Advisor Cost?
Fees can range between 0.03% to 1% of the asset value held under management annually. But, there are a few Robo advisors that are free to use like betterment, M1 Finance, SoFi Invest, Wealthfront, Ally Invest Cash, and Schwab Intelligent Portfolios.
How Does Robo Advisors Make Money?
Robo Advisors make most of the money through fees charged for the percentage of assets held under management. They also charge a tiny fee on certain securities transactions, such as ETFs mutual funds, and bonds.
For hybrid Robo advisors that are offered in-person/with human to clients, they charge an advisory fee is another revenue source. They also make money through sponsored ads.
Are Robo Advisors worth it?
The new innovation has proved that investing is not rocket science, it's super simple and anyone whose willing can do it. Their popularity will continue to grow due to the low entry fees, easy-to-use dashboard, and automated investment management portfolio.
It's projected that overtime demand for Robo investing will start to increase. According to Wikipedia "By the end of 2015, Robo-advisors from almost 100 companies around the world were managing $60 billion in assets of clients and it is projected to hit $1.4 trillion by the end of 2020"
Related:8 Best Investing Apps For Beginners To Grow Your Money On A Small Budget
How to pick a Robo advisor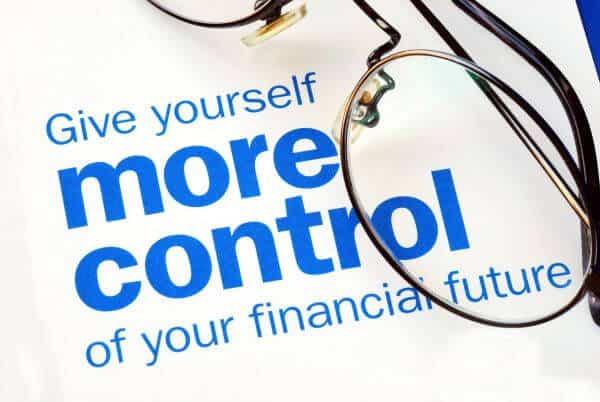 With so many companies in the robo advisor segment, it can be difficult to figure out how to pick a digital advisor that best meets your needs. Below are tips by Debbie Carlson of US news, on how to select a robo advisor.
Set Your investing Goals – establish a clear goal that you're saving for before pulling a trigger. If you have say three goals, for instance, saving for retirement, saving for a home, and saving for a kid's college education. Make sure you buy three different Robo advisors that will help you reach each of your financial goals.
Robo advisor Tools– Does the Robo advisor platform have the necessary tools to help you reach your goals. Is there a questionnaire to capture all the required information such as your goals, risk tolerance before it creates your custom portfolio. Do you properly understand what your risk appetite is, as well as risk tolerance? And has it been properly captured by the questionnaire before the platform creates an optimal portfolio asset mix.
Ensure all fees and minimum investment requirements are properly understood.
Is the Company properly staffed– Is there help around the clock or 24/7 if you wants to speak to a human advisor. Do they have properly trained staff to answer your questions.
Platform ease of use– User friendliness of the platform very important to new and non tech savvy clients
Portfolio construction– Most robo advisors offer a range of low-cost, index-based mutual funds and ETFs. Cost won't be the same for different funds such as proprietary funds , third-party funds and in-house investment funds used to create their model portfolios.
Not all robo advisor are right for you... So be aware if its not the right fit for your circumstance. Look for an alternative that can offer better investment fit or returns goals in line with your financial situation
There is no longer doubt about the usefulness and advantages of Robo advisors. Just find the one that meets your investment goals at the right price.

Robo Advisors popularity growth is due to the following factors
Interface Ease of Use. To open a robo advisor investment account is a walk in the park as it is created with a newbie in mind. Therefore, the platform interface is extremely user friendly allowing new investors to open accounts. Also, to purchase securities with minimal challenges.
Great For Goal Setting & Tracking. Robo Advisor investing platforms provide brilliant ways to set your investment return goals and offer means on how to track them. They have magnificent tools that allow you to estimate how you will get from one point A of your investment goal to point B of the desired goal.
Accessibility factor Another advantage of robo advisors is their accessibility compared to professional advisors. If you have an internet connection, then a robo advisor is always within reach 24*7.
Cost-Effectiveness– If you hire a professional financial advisor, the consultation fee is much higher at around 1%-3% of assets under management than robo advisor. With robo advisor fees starts from 0.00% – 0.75% per year based on percentage of asset value under management. This is substantially cheaper than professional advisors
Level of Service & Features– Before selecting a Robo advisor check the type of services and features it provides. What type of feature are must-have to you for instance extra tax benefit in the individual security, professional human consultation, and automatic portfolio allocation according to your goal. If these extra features aren't there then you leave it.
Management Fees– Most of the Robo advisors charge fees on your investment. Before hiring a Robo advisor first review their management fees. If they're suitable for you or not. Also, review those that are offered for free. If they meet your investment goal at no cost then go for it
Minimum Account Size– Many online Robo advisors have minimal account opening requirements some go as low as $10. If you have a low cash saving available for investing. Then you go for a Robo advisor with a low or zero minimum account balance requirement.
Performance & Return– Ultimate goal for robo advisors is to generate a profit and passive income . So check their historical performance and returns if they meet the criteria.

Best Robo Advisors in the States

Betterment-Betterment digital has no minimum requirements and provides the best service
Ellevest-is great for single or multiple goal-based investing
Wealthfront-offers goal-based investing
Sofi Invest-provides automatic re-balancing and goal-based planning
Charles Schwab- is the best for intelligence advisory and performance.
M1 Finance– best free robo advisor

Best Robo Advisors in Canada

Wealthsimple is best for goal-based investing
BMO Smartfolio-A custom portfolios made up of a baskets of BMO ETFs
Invisor-There are 7 managed portfolios possessing passive ETFs by risk tolerance
Questwealth Portfolios-5 are core ETFs and the other 5 are SRI ETF portfolios
Nestwealth-Allocates over six asset classes of the industry ETFs
RBC investEase-Has 10 portfolios, developed from a range of 14 ETFs

Related: Understanding How To Invest In Mutual Funds, Risks and Benefits For A Beginners

The Conclusion for Robo Advisor Investing Is:

Although we have established the top Robo advisors. We cannot tell you which Robo advisor is best for you without first assessing your existing investment situation, time horizon, investment goals, and risk tolerance.

Robo advisor algorithm makes decisions based on your investment profile and general information. They are a low-cost option for hiring a professional financial advisor but you still miss out on human interaction and advice.

It is very crucial to consider all the risk variables and understand what you're investing in before pulling the trigger. Robo advisors are terrific innovations and will help busy and hands-off investors to easily own a portfolio of assets with minimum effort.

The main advantage that makes Robo advisor software attractive is the low management fees. Typically, a robot does not ask for a salary or go on vacation, so it is clear that the cost of generating and managing your portfolio is much lower than a financial advisor.

Pin Me

You may also like the following posts:

Mompreneur Lifestyle: 12 Best Business Ideas to Start Today

Let me know your thoughts in the comments below!!!

Latest posts by Pachalo Mkandawire

(see all)