A Personal Debt consolidation loan helps to make debt repayments lighter as a single loan to pays off a number of outstanding smaller loans, debts, or bills. Doing this conveniently brings all the debts together into one combined loan with only one monthly payment.
This is why the term they use is "consolidation" because it brings multiple debts together and combines them into one loan. Eventually, you will end up with a single debt consolidation loan.
Why People Get Unsecured Debt Consolidation Loan
It simplifies finances as several debt balances are combined into one loan, therefore, it eliminates the need for tracking all smaller credit balances.
You can pay it off faster. Its easier to focus on one debt repayment than managing a range of credit cards or loans.
Unsecured personal debt consolidation loan reduces monthly interest cost. You save money because several higher interest debts for instance credit cards are paid off and replaced by one lower interest loan. A higher percentage of the payment goes toward paying down the principal
Here are some of the best ways to consolidate consumer debts and pay off with unsecured loan: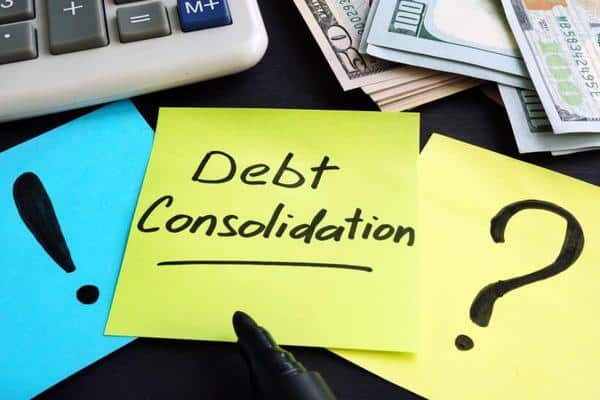 Personal Debt Consolidation with a Credit Card Balance Transfer
If most of your personal debts are from credit cards, you may use a balance transfer to bunch up your balances and save hundreds of dollars in future interest expense. Many credit card companies offer an introductory zero percent interest rate to attract new customers. This means during the promotional period, which ranges from six to 18 months, you will not pay interest on the balance.
Using a balance transfer facility, you move the balances of several credit cards onto a single card, one with a low or zero interest. Keep in mind that the low or zero interest rates are promotional in nature so that they are available only for a set number of months.
If you opt for this debt consolidation solution, keep track of the time element. Know when the promo period will expire and when the regular (usually, high) interest rates will kick in.
For a balance transfer to work as a debt consolidation loan, you should be able to get a card with a large enough credit limit to accommodate all your outstanding credit card debts.
But be aware that there is a disadvantage to the use of a balance transfer – it could affect your credit score. Incurring too much debt on one credit card could hurt your credit score because your credit utilization ratio will go up.
Also, while it may be convenient and money-saving, a balance transfer comes with a few catches. First, you need to have good credit to be able to take this option. The new card issuer would likely charge you a fee to transfer your balances. This could be anywhere from 3% to 5% of the total amount you are moving to the new card.
Significantly, you risk paying a huge accrued interest if you are not able to pay off the balance by the time the promotional period ends. If that happens, there won't be any savings at all. Instead, you've only added more expenses to your account because of the transfer fee to complete the initial transfer.
Personal Debt Consolidation with a Home Equity Loan (Secured Consolidation Loan)
People often call this 'taking out a second mortgage.' You can get a home equity loan by using the equity in your home as collateral. Of course, you should already have built up substantial equity in your home and good credit to be eligible for a home equity loan. You would likely pay a lower interest rate on a home equity loan or line of credit than what your current mortgage is charging.
It will depend on how much value you've been able to build up in the home but you can usually borrow more than what personal loan lenders can give you. While you would be paying a lower interest rate than other types of loans, the downside is that you're home now secures your credit card debt.
Obviously, if you fail to pay your loan, you risk foreclosure on your home. Because of that, using a home equity loan for debt consolidation should never be your primary option. You may get the lowest interest rate on this type of loan when you get it through a regular bank or credit union.
Technically, you're replacing your unsecured debt with a secured one. In an unsecured debt, if you fall behind on your payments (like a credit card bill), your creditors would have to go to court and try to garnish your bank account or your wages to settle your debt. But for a home equity loan, your house is at risk if you are unable to make the payments because your creditor can always file for foreclosure.
You need a good credit score to qualify for a personal debt consolidation loan read: 8 Simple Tips to Fix Your Credit Score Fast
  Debt Consolidation with a Secured Loans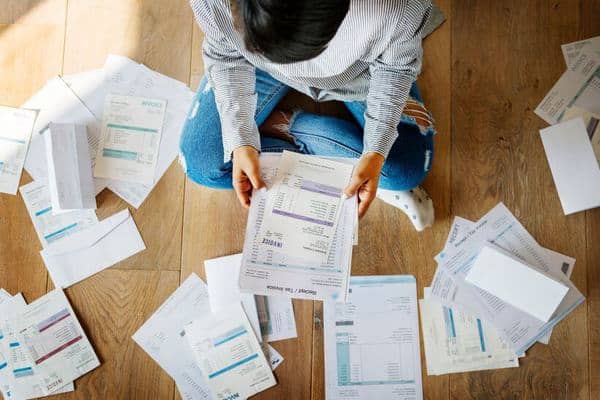 You can take either a secured or unsecured personal debt consolidation loan. While it may be an easy option to use your home as security against your debt, you'll be risking foreclosure in case you fall behind in your payments.
If you are struggling financially, this is not a very intelligent choice. Yes, a secured loan comes with a low-interest rate but put a lot of thought into it before deciding to take one.
Don't let your pile of debts blind you from seeing the other options you can consider aside from a consolidation loan. Some charities offer free advice on how to handle debts. You can go to the Consumer Credit Counselling Service (CCCS) and National Debtline, for example. Speak to an advisor there who can give you several options and find one that is best for your situation.
Consolidate Personal Debts with a Line of Credit
If you can get a line of credit from your bank or credit union, you could use it to consolidate your debt. You can secure a line of credit by your home or your bank may be able to offer you an unsecured line if you have good credit and a good income.
It's not very likely that you can get an interest-free loan but this loan is easier to pay off than one that accrues interest towards the end of the term.
However, if your credit is less than excellent, you may find it difficult for the bank to grant you a personal loan or a line of credit. Before you shop around for a lender, it's better to check your credit score to see whether this is a promising alternative.
The reality is that credit consolidation loans for those with bad credit are either fantasy or have very high and risky interest rates.
The other downside of consolidating debt this way is that you need to pay an amount each month that is a lot higher than what you usually pay as a minimum. If you can only afford to pay the minimum, it will take you a long time to pay everything off.
Debt Consolidation by Borrowing from a Life Insurance Policy
 

This is not what you should aim for as a way to consolidate your debt. But if you're choosing between life insurance loan and bankruptcy, borrowing from your insurance may be the less damaging choice. You can usually borrow up to the cash value of your loan and use the proceeds to consolidate debt.
The insurance company won't require you to pay back your loan on a regular basis as long as the cash value of the policy is larger than the loan. Nevertheless, it's a good practice to make payments anyway. If you don't repay the loan, the insurer will use the death benefit to pay off the loan – in this case, your survivors may end up with nothing at all.
Consolidate Debts by Borrowing From a Retirement Account
This personal debt consolidation method should sit low on your list of options. Most retirement plans allow you to borrow against them but of course, there are some disadvantages. You should understand this before you consolidate using a 401(k) loan. To begin with, you have to repay the loan in full in five years or the fund managers will treat it as an early withdrawal.
You will then have to pay a penalty and income taxes on the money. On top of this, if you resign from your job, the loan becomes due within 60 days or you will have to pay some penalties. Think it over before you borrow from your retirement and use it only when the other remaining option is to withdraw money from your retirement fund.
In conclusion to unsecured debt consolidation loan
I hope you now understand the meaning of personal debt consolidation now and how it saves money due to lower monthly costs in interest. Taking a debt consolidation loan is a good strategy to make your life easier in the long run however if it's not complemented with a budget.
The personal debt consolidation objective is difficult to maintain without a budget. Since a budget helps to keep your expenditures within your means. Therefore, debt consolidation opens up other goals like saving for a home downpayment, saving for vacations, investing, or retiring. All these are critical to achieving debt and financial freedom.
You may also like the following posts:
Let me know your thoughts in the comments below!!
Latest posts by Baruch Silvermann
(see all)