Different Types of Stocks. What are their Pros and Cons
Historically investing in the equity market, with proper research could be a pathway to longterm financial success for the investor.
There are different types of stocks with so many characteristics, risk profiles, companies in different sectors of the economy, geographic locations, and growth opportunities. After reading the article to the end. You should be able to narrow down the type of stocks that are right for your portfolio and matches your risk profile.
The following are different types of stocks we will be discussing: Speculative,blue-chips, income, tech, growth, and defensive stocks.
For newbies looking to start investing in stocks. I highly recommend you do thorough due diligence and consider blue-chip common stocks first.
What is a stock?

A stock, also known as equity or shares, is a general term used to describe a type of security that gives stockholders a share of ownership equity in a publicly-traded company. Stocks are bought and sold on stock markets and may be issued by any company, private or public. When you buy the stock of a publicly-traded company, you own a fraction of that particular company.
What is stock market?
The stock market refers to a place where shares of publicly owned companies are issued, sold, and bought. Examples of stock markets include the New York Stock Exchange, NASDAQ, and London Stock Exchange.
Difference between common share vs share price
Common share (also known as common stock) is a security that gives stockholders an ownership stake in a corporation. Common shareholders have voting rights, and they are entitled to a company's success through dividends and capital appreciation.
Share price, also known as stock price, is the price that one share of stock is trading for on the stock market. The share price is usually determined by demand, supply, and other market forces.
Related: What is a share
Private company vs public company
A private company is a privately held business entity. Typically, private companies are owned by the founders or a group of private investors. A private company may have shareholders, but their shares are not traded on public exchanges.
An example of a private company is Koch Industries. The minimum number of members required to form a private company is 2 and the maximum number is 50.
On the other hand, a public company refers to a company whose shares can be bought by the general public. An example of a public company is Google LLC. The minimum number of members required to form a public company is seven, and there's no restriction of the maximum members in a public company.
 
Main Types of Stocks
There are two types of stock investment:Common shares and preferred shares
Common stock (share) vs preferred shares
Also referred to as common equity, common stock is a security that represents shares of ownership in a company. Holders of common stock are entitled to a company's profits and have voting rights. However, in case a company liquidates, common stockholders get paid after bondholders, creditors and preferred shareholders have been paid.
Although there's always a risk of losing, common stock guarantees huge gains in the long run as compared to bonds and cash.
Preferred shares (preference shares) are a class of stock ownership that integrates aspects of common stocks and bonds. Preferred shares have a higher claim on a company's assets and earnings than the common stock has. However, preferred shareholders do not have voting rights, so they are not able to make major corporate decisions.
In case a company liquidates, preferred shareholders are paid before common stockholders. There are four types of preferred shares—convertible, cumulative, exchangeable, and perpetual preferred shares.
What does shorting a stock mean vs stock split?
Shorting a stock is an advanced trading strategy that involves borrowing stock whose price is expected to decline, immediately selling the stock, and then buying the stock back to return to the lender.
In short selling, an investor expects that a stock's price will decrease by a set future date. However, short selling comes with its fair share of risks. That's why it should be undertaken by experienced traders.
A stock split (stock divide) is a decision by a company to divide the outstanding shares into multiple new shares by issuing more shares to current shareholders. The point of a stock split is to increase the stock's liquidity.
A stock split increases the number of shares outstanding and lowers the price of individual shares, but the market cap remains the same.
What are OTC stock vs stock price target?
Over-The-Counter (OTC) stocks are traded through dealer networks as opposed to on a centralized exchange. Unlike formal exchanges that are supervised by an exchange regulator, OTC stocks aren't listed on formal exchanges, and they're traded directly through broker-dealers outside of formal exchanges.
These stocks have a lower trading volume, less liquidity, and come higher risk.
Stock price target is the projected price of a stock based on its historical and projected earnings. The price target of a stock helps investors to determine the best time to buy and sells stocks to maximize their rates of return.
What is a stockbroker?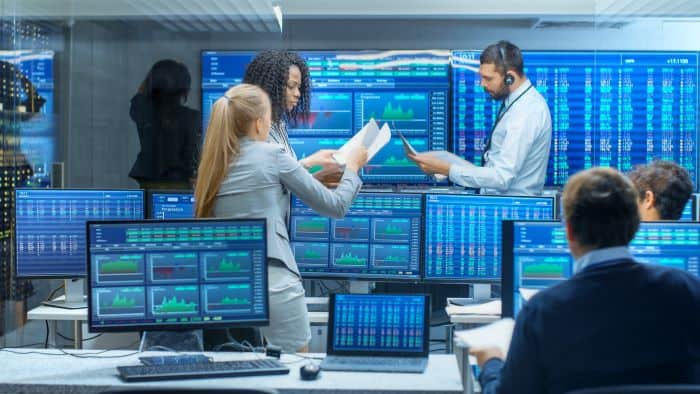 A stockbroker is a licensed professional who buys and sells stocks and other securities on behalf of clients and earns a commission.
What does a stockbroker do?
Stockbrokers give their clients professional advice regarding buying and selling of stocks and other securities.
They manage their clients' investment portfolios and provide them with regular updates about their portfolios.
They conduct insightful research on the accounting, economic, and technical aspects of various companies and stocks to find the best investment opportunities within the stock market.
They stay updated on the latest financial and stock market news.
A stockbroker finds new clients and builds a customer base
Different Types of Common Stock
Cyclical stocks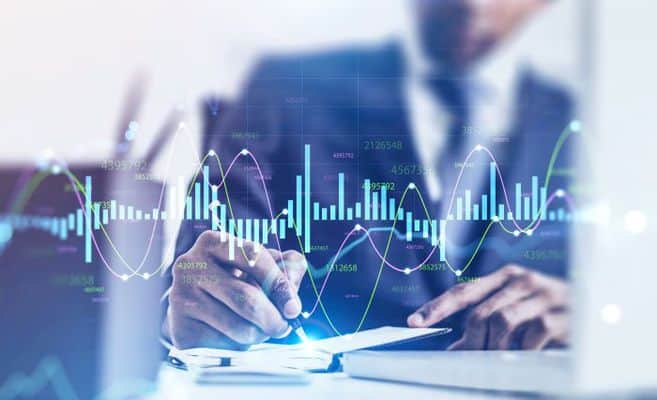 These are stocks whose performance depends on economic cycles. So, they tend to rise during economic expansions and fall during a recession. Since these stocks follow economic cycles, a severe economic recession can render them completely worthless.
Pros of Cyclical stocks
• These stocks can be profitable when the economy is booming.
• They tend to have better valuations when interest rates are falling.
• They can generate massive returns if purchased at the beginning of a boom.
Cons of Cyclical stocks
• An economic recession can witness a major fall in value
• They are highly volatile
• A mistake in timing is a recipe for disaster
• Not ideal for long-term investors
Tech stocks
Tech stocks are issued by companies engaged in technology-related business. Such companies include Microsoft Corp, Facebook, Dell Technologies, and many others.
Risks
Investing in tech stocks comes with an element of risk if you don't understand how the technology industry works. Moreover, planned obsolescence typical in the technology industry means that investing in these stocks is a major gamble.
Pros of Tech stocks
•Tech stocks can experience massive growth in short periods of time, thanks to the market dominance of tech companies.
•These stocks have experienced an upward trajectory over time and they are expected to continue growing.
•Some tech businesses have fairly simple business models that average investors can easily understand.
Cons of Tech stocks
•It can be difficult for average investors to understand tech businesses with complicated business models.
•New tech companies are unproven; hence predicting their performance is quite difficult.
Defensive stocks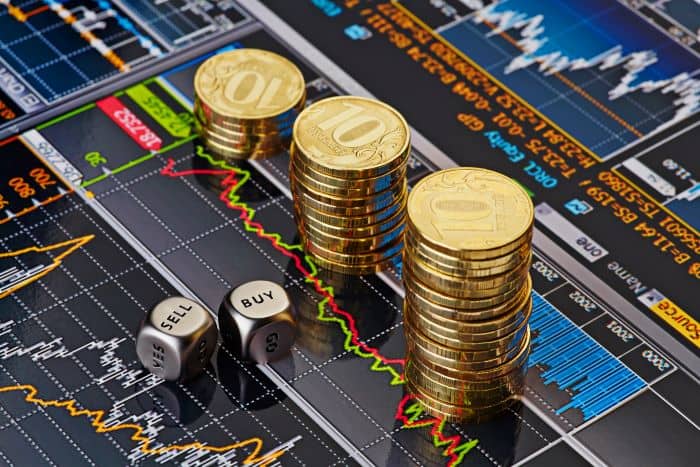 These are stocks that provide consistent returns in the form of dividends regardless of the economic cycles. These stocks demonstrate stable performance whether there's an economic boom or recession.
Risks
•Defensive stocks may go down marginally in value in the event of severe economic recession.
Pros of Defensive stocks
•These stocks offer higher returns compared to risks
•Due to their stability, these stocks can protect investors' capital during an economic recession.
•They provide dividend income, which can cushion investors when stock prices begin declining.
Cons of Defensive stocks
•Defensive stocks are unlikely to go up much in value due to their stability. Therefore, they may not generate healthy profit in the stock market.
Income stocks
These are stocks that pay consistent and higher-than-average dividends over the period of time that the investment is held. Typically, these stocks are issued by well-established companies with a solid financial outlook.
Investors rely on income stocks for regular income while keeping risks in check.
Risks
Incomes stocks could be impacted by a wide range of factors such as economic trends, rising interest rates, inflation, industry changes, politics, and so on.
Pros of Income stocks
• Income stocks are among the least volatile of all stocks
• They offer high dividend payouts
• They are a safer bet during an economic recession
Cons of Income stocks
• Like any other stocks, income stocks can go down
• These stocks are sensitive to rising interest rates.
• Inflation negatively impacts dividend payouts
Blue-chip stocks

These are stocks issued by well-established companies with a solid financial outlook over several decades. Blue-chip stocks are considerably stable and present slow but moderate potential growth.
Risks
There's a considerable market risk associated with blue-chip stocks if a company runs into challenges, leading to a downfall of their stock prices.
Pros of Blue-chip stocks
• They have moderate growth prospects, so they're a safe investment option.
• They can endure bear market cycles
• Provide stable returns in the long run
• Tax exemption—dividends paid on blue-chip stocks are exempted from tax.
Cons of Blue-chip stocks
• Their returns are normally low
• Prices of blue-chip stocks are relatively expensive
• Slow growth
Growth stocks
These are stocks that are anticipated to grow at a higher rate compared to the average growth rate in the market.
Risks
•Growth stocks are volatile in nature; hence they are more likely to decline during bear market cycles.
•Growth stocks can underperform in certain market conditions.
Pros of Growth stocks
• They offer a higher chance of higher returns.
• Faster growth
• Long-term dominance
Cons of Growth stocks
• They are more volatile in nature.
• High valuation
• Investors may not receive dividends in the early growth stages
Speculative stocks

These are stocks that carry a great deal of risk, yet they have a possibility of generating greater returns. These stocks are characterized by extreme risk should a company undergo a major downturn.
Pros of Speculative stocks
• Low share price which allows investors to buy many shares.
• Investors can realize healthy profits if the trade works in their favor.
Cons of Speculative stocks
• Investors can suffer massive losses when mistakes are made.
Related: Understanding How To Invest In Mutual Funds, Risks and Benefits For A Beginners
Other types of stocks
In addition to the two main types of stocks to be more specific common and preferred shares. Stocks are also divided in the following ways.
Company size: Companies are also split into categories based on their capitalization. Market capitalisation is the collective valuation of a company based on the existing share price and the total number of shares outstanding.
Facebook and Apple are examples of Large-cap companies with capitalisation of over 1.68 trillion dollars and mid-cap companies have a capitalisation of between 2 billion-10 billion dollars for example Scotts Miracle-Gro.
Industry: Companies are also split according to sector or industry type, for instance, health care, energy, utilities, the technology.
It's important to diversify your portfolio rather than hold all stocks in the same sector- the same as putting all your eggs in the same basket. Creating the right asset mix of stocks in different sectors such as bonds, index funds, and cash does reduce the overall portfolio risk.
Location: Stocks are diversified by geographic location. Geographic diversification means spreading your investments or assets over a number of countries to reduce risk. Otherwise, a collapse in a region's economy will have a devastatingly negative effect on your portfolio.
Conclusion for different types of stocks
These are the main types of stocks you may want to invest in. It's important to evaluate the pros and risks of each kind of stock before making a final investment decision.
 
You may also like the following posts:
Mompreneur Lifestyle: 12 Best Business Ideas to Start Today
Let me know your thoughts in the comments below!!
Latest posts by Pachalo Mkandawire
(see all)