Never-ending Renting vs. Buying a House Debate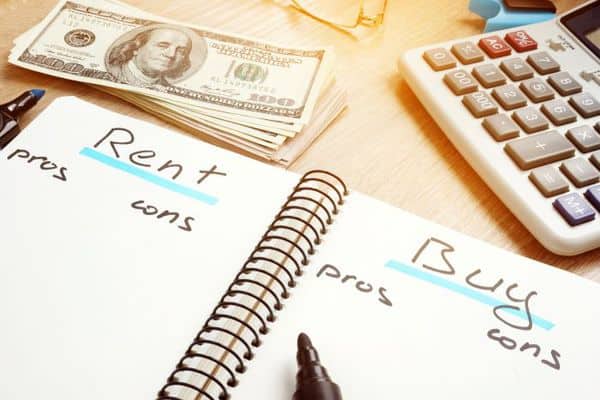 When should you rent vs buy a house? There are pros and cons to both options. Buying a house is one of the biggest financial decisions we'll ever make. But there are many factors to consider when deciding whether or not to buy a house.
What is renting?
Renting is an agreement where you pay the owner of a house or property a fixed amount of money every month to live in the house or use the property for a particular purpose.
What is owning a house?
Owning a house refers to the state of having ownership of a house or having a mortgage on it. When you own a house, you pay nothing more than a mortgage, regular bills, and homeowners' insurance.
Renting vs. owning a home: Which is right for you?
There's always a passionate debate about renting vs. buying a house, with some people arguing in favor of buying and others in favor of renting. In fact, it's easy to feel overwhelmed by the indecision that's often associated with the unending renting vs. owning a home debate. While both sides have valid points, renting vs. buying a house remains a personal choice.
What makes financial sense to you may not appeal to another person. Moreover, the decision as to whether to rent or buy a house depends on several factors such as financial readiness, housing needs, personal readiness, and the real estate market.
Ideally, buying a house is not universally better than renting as most people tend to think. Both renting and buying a house come with their benefits and drawbacks; hence it's important to make your decision after careful consideration of the factors that matter to you.
Renting is commonly surrounded by the stigma of being 'a waste of money' but the truth is, there are situations where renting makes financial sense. Along with the flexibility it offers, renting comes with low upfront costs.
Moreover, buying a home is way more expensive than most people think; hence it makes sense to rent if you can't afford to buy it.
Pros of renting a house
Costs less money: Generally, renting is cheaper than buying a house as the latter comes with high upfront costs. While you'll be required to pay a security deposit when renting a house, the total amount is much less than the down payment you'll have to make to buy a home. Typically, you'll need a 20 percent down payment to buy a house. Moreover, buying a home means you'll be footing many out-of-pocket costs like home inspection, property taxes, homeowner's insurance premiums, and many more. If you don't have the savings to make a down payment for buying a house, you're better off renting.
Easier to budget: Another advantage that renters have over home buyers is that they aren't required to foot maintenance costs or repair bills, as these are the responsibility of the landlord. As a renter, you know exactly how much you'll be spending at the end of the month and this makes it easier for you to budget.
Limited responsibilities: When you own a home, it's your responsibility to ensure the property is in good shape. But when you rent, the responsibilities regarding the property are handled by the property owner. As a renter, you won't have to worry about maintenance costs and repair bills.
No property taxes: Another benefit of renting vs. owning a home is that you don't have to pay property taxes which can be a significant financial burden.
You can live in a place you could never afford to buy: Renting is cheaper than buying a house especially in places with an extremely high average house price. In such places, it's literally impossible to buy a house because of the skyrocketing prices. As a tenant, renting allows you to live in an area where you could not afford to own a home.
Low initial investment: Buying a home is an expensive undertaking especially if you haven't saved enough to make a 20% down payment. Rental prices are much less than a mortgage payment. This makes renting a house an attractive option if you can't afford to buy one.
Flexibility: It's always easy to pack up and move out of a rented house if the need arises. This is not always the case with homeowners as one has to find someone to buy the property. Having a mortgage can make it very difficult to move especially when you can find someone to buy your property.
As a renter, you only need to give the property owner the required amount of notice and prepare to leave. This makes renting an attractive option for people who don't place to stay long in a particular place.
 
Related: How to Save Money for a House in 17 Sure-fire Ways
 
Cons of renting a house
You aren't building equity:
When you rent a house, the rent you pay every month builds the property owner's equity, not yours. When you vacate the property, all you take with you is the property that belongs to you. On the other hand, owning a home is an equitable long-term investment.
The owner may delay maintenance:
Some landlords, especially unresponsive ones may take ages to undertake the required repairs. Things like a leaking roof, sewer line issues, HVAC system breakdown can make a house uninhabitable.
Your rent could rise:
As a tenant, you're at the mercy of the property owner when it comes to how much rent you pay. Your landlord could decide to increase the rent when your rental agreement comes up for renewal.
No guarantee of lease renewal:
You don't have a guarantee that your lease will be renewed when it expires. Your landlord may decide to put the property up for sale if the real estate values increase.
Restrictions on renovations:
As a renter, you're bound by the rules in your rental agreement, which impacts your freedom to use the property. Therefore, you cannot change the property according to your requirements as a homeowner would. Some apartments have a "No Pets" policy.
No tax benefits:
Unlike homeowners who enjoy tax benefits, there are no tax benefits for renting a house.
What is the cost of owning a home vs renting?
Whether to rent or buy a home is a major decision that depends on many factors, including the cost of owning a home vs renting. If you're debating on whether to rent or buy a home, there's a simple formula that can help you decide what's the right move for you.
The formula simply compares the net costs of renting a home vs buying.
To calculate the cost of owning a home, simply tally up the following: mortgage+ property taxes + utilities + insurance + buyer closing costs. Thereafter, calculate the cost of renting by tallying up the following; rent+ utilities + internet+ storage fees + renters insurance. If the cost of owning a home exceeds the cost of renting, it's advisable to stick to renting until your financial situation improves.
Renting vs Buying a house – When is buying better than renting

When you can afford: Buying a home is a viable idea when you can comfortably afford buying one and meet the obligations that come with home-ownership without dipping into your emergency fund or impacting your finances. If you can't afford the costs right now, think about creating a savings plan to help you reach your goal.
When you have the down payment saved up: A good indicator of home-buying readiness is when you've saved up the full down payment to avoid paying private mortgage insurance.
When you've saved extra cash for maintenance: Buying a home comes with the responsibility of undertaking various home maintenance tasks such as regular inspections, landscaping, repairs, and upgrades. You are ready to own a home if you can comfortably carry out such maintenance tasks without impacting your finances.
If you don't move a lot: If you're a person who's always on the move, buying a home may not make financial sense. But if you don't move a lot, it does make sense to buy a home instead of paying rent. According to harmony habitat, 4.7 percent of owner-occupied residents moved from 2010 to 2011, and only 26 percent of renters changed residential location.
When you have stable income: This will ensure you have the means to pay off your mortgage and cater for home maintenance without going into debt.
If your financial situation is great but does not have the down payment saved. Consider alternative down payment options like:
(i) Borrow from family and friends
(ii) Get an assumable mortgage—You can save a significant sum of money if the assumable interest rate is lower than current market rates.
(iii) Look for lender financing down payment mortgage
The zero down payment method should be the last resort because lenders tend to charge higher mortgage rates to borrowers with zero down payment.
 
Related: 8 First-Time Homebuyer Tips and Mistakes to Avoid
 
When renting is better than buying
Variable income: Buying a house is a long-term commitment that requires you to have an adequate and stable income to pay off your mortgage to avoid foreclosure. If your income fluctuates, don't feel guilty about renting until you have a stable income.
Not financially responsible enough: Paying a mortgage requires unwavering financial discipline so as not to fall behind on your mortgage payments.
Can not deal with unexpected home maintenance: If you don't have adequate income or savings to handle unexpected home maintenance, renting may be the way to go until you're financially stable.
You don't have funds set aside for emergencies: You are not ready to buy a house if you don't have money saved up for a rainy day.
Work is seasonal: You may not be able to keep up with mortgage payments if you work seasonally. Consider renting until you get a stable job.
Casual employee with no guaranteed hours: It's never a smart idea to buy a home if you don't have a stable job with guaranteed hours. Along with risking falling back on mortgage payments, you may not be deal with unexpected home maintenance.
Your job or lifestyle requires you to move around: Renting a house makes financial sense if you're always on the move because of the flexibility it provides. You'll need to stay in a place for at least three years to make buying worth the investment.
Accumulated huge level of consumer debt: If you have credit card debt, auto loan, student loan, and other personal loans to pay off consider renting instead of buying. Since paying rent is cheaper than buying a house, it will offer you the opportunity to get out of debt and start saving.
If you want to live in a neighborhood with high housing prices: There are some neighborhoods you can't afford to buy a home because of skyrocketing housing prices but you can find a cheaper rental property. If you want to live in such a neighborhood for whatever reasons, it makes financial sense to rent instead of buying.
Don't want the extra demands that come with owning a home: Home-ownership comes with demands such as monthly mortgage payments, maintenance, property taxes, inspections, insurance, and many more. If you don't want to experience these hassles, consider renting.
Rent to own a home

If you can't afford to buy right now, you can consider a lease with an option to purchase. Basically, this is a rental-purchase agreement where you rent a house that you intend to buy for a certain period of time, with the option of buying it before the lease expires.
In this model, the rental payments go towards clearing the home purchase price. The lease with an option-to-purchase model is suited for people who can't afford to own a home right now but will be able to in under 3-5 years. This includes students, people with bad credit, and persons looking for a full-time permanent job.
Related: A Comprehensive Financial Planning Process in 6 Steps
What are Pros of rent to own to the buyer
Option to test the property:
The lease with purchase option eliminates the buyer's remorse as you will live in the home and learn about its condition before buying it. Moreover, you can gain information about the neighborhood and the schools your children will attend. Since rent-to-own agreements don't have an obligation to purchase, you can change your mind if you don't like the home.
Gives you time to save a down payment:
A lease with an option to purchase gives people who are short on cash or those who are unable to qualify for a mortgage the opportunity to save money towards the eventual purchase of the home. If you've not saved down payment or you have a bad credit score, a rent-to-own agreement gives you time to improve your credit score and build purchasing equity.
Gives you time to improve bad credit:
Another benefit of a rent-to-own agreement is that you can engage in a contract even though you have a bad credit score. You can use this opportunity to build your credit score and obtain a loan to buy the property.
Lock in your purchase price:
A rent-to-own agreement spells out the agreed-upon purchase price of the home at the time of signing the agreement. The seller cannot increase the prices throughout the contract time frame. This could work to your advantage in case property prices increase after a number of years have passed.
You won't incur moving costs when the lease expires:
With a rent-to-own agreement, you don't need to pack up and move when the lease expires, that is if you like the property. This helps you to save hundreds to thousands of dollars in packing and moving costs.
You can get a good monthly mortgage payment:
A lease with an option to buy works for people who may not have a 20% down payment but want a decent monthly payment rate.
Cons of rent to own to the buyer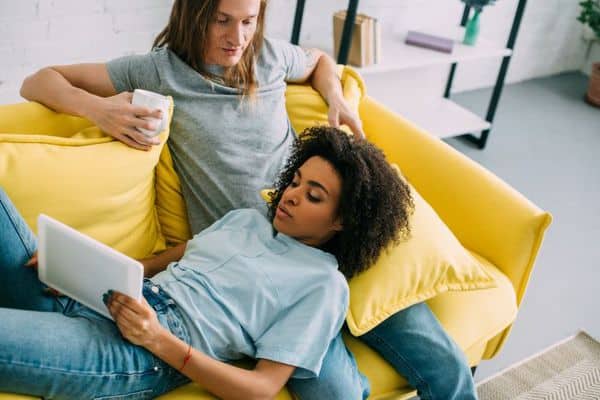 Limited control:
A rent to own model doesn't make you the owner; hence you don't have the freedom to modify the property to suit your requirements.
House could be foreclosed if seller defaults
If you fail to complete payments for the house, it could be foreclosed leading to loss of a substantial amount of money.
Potential price risks:
In a lease with the option to purchase, the price agreed upon at the time of signing the agreement is final and in the event of falling prices, the buyer doesn't stand a chance of renegotiating the purchase price.
Possibility of losing your rent money
If you don't purchase at end of the lease agreement: You could also get embroiled in legal battles if you violate terms of the rent-to-own agreement.
It can be pricey:
A rent-to-own agreement involves making a higher down payment alongside monthly payments. This means it can be more expensive if you decide not to buy the property later on for whatever reasons.
Is it better renting vs buying a house?
As an illustration, I remember right after graduating from university with very little money to my name. I was desperately looking for a job in a new unfamiliar city and a place to live. Financially I was not anywhere near prepared to buy a home at the time therefore, renting was the best option for me. However, after working for two years, in a stable industry and job. The buying bug kicked in and financially things started looking better.
During my spare time, I researched, learned the pros and cons of renting vs buying a house. With more knowledge, my confidence increased and the financial situation improved – then I purchased a home with a house hack twist to it. I lived upstairs and rented the basement so my tenant paid part of my mortgage.
All things considered, buying or renting a home is a very personal decision. Your decision to rent or buy your own house depends on your financial situation, your housing needs, location, the housing market, and lifestyle. When making a decision, be sure to keep an open mind.
 
You may also like the following posts:
What do you think? I would love to hear your thoughts down in the comments section!
Latest posts by Pachalo Mkandawire
(see all)