Traps and drawbacks of buy pay later program?
The buy pay later option has recently has swelled in growth, and gained acceptance, with many millennials, youths, and people with bad credit constantly taking advantage of the opportunity.
The service is a big draw for shoppers because it delays repayments up to 24 months or even more in some instances. The program helps you to make big-ticket items when you're low on cash, with poor credit, and cannot
The sector is experiencing rapid growth for instance AfterPay and Zip Pay number of subscribers rose from 400,000 to about 2 million between 2015 and 2018.
 
In this post, we will provide you with detailed information about the buy pay later service as well as its working method.
What is 'Buy now pay later service?
Simply put, the shop now pay later program enables you to buy your preferred item or service from many websites and make payments at a set date in the future.
The payment plan depends on the policies of the website or store. In most instances, stores perform a credit check before offering you any item. However, there is another buy now pay later guaranteed programs that do not conduct a credit check.
Shop now pay later involves:
an arrangement with a store to buy a product or service
an agreement with a financier to finance a purchase
To pay for your purchase, a financing company offers you one of two options:
Since there are so many buy now pay later websites around and each site has a unique policy. When the loan or credit card is approved you get a 0% interest rate offer for a set period of time.Carefully, read their terms and conditions before entering into an agreement to buy now and pay later.
What if you can't pay on time
Shop now pay later programs are great when you make all your payments on time. The store will not charge you interest or fees, and those monthly payments will be good for your credit.
However, if you miss a payment, the arrangement negatively impacts your credit history and causes interest to increase.
If you skip a payment this may set off a settlement fee and for some merchants, interest is added to the final settlement amount.
Types of buy pay later schemes
Equal payment plan
With the equal payment plan, you have a set minimum payment every month plus a set amount over and above the minimum. The set monthly repayment amount will eventually clear the full purchase amount within the established time.
Deferred Payment plan
A deferred payment plan allows you to defer payments on your purchases for up to a period of 12 months depending on the expenditure. There is no set payment amount for a deferred payment plan but you must clear off the balance before the end of the term.
In most cases, interest is charged on the final balance outstanding at the deadline or expiry date. This interest fee is determined by the buy now pay later policy option or terms and conditions of the shop or website. Additionally, many sites, charge a one-time commitment fee.
How does buy pay later program work?
The buy pay later plan involves applying for a retail credit card. The credit card provider conducts a credit check to review it and determine if you qualify. When you qualify the credit card company sends a monthly repayment report to the credit bureaus.
If you have paid it off ahead of time and you no longer want to use your retail credit card. It's your responsibility to cancel it and review your credit bureau after 30 days to make sure it was closed.
Cost of Buy pay later scheme
When you sign up for the buy pay later scheme most companies charge an administration fee. It is paid upfront as a set-up fee for the buy pay later plan.
 
Before signing up consider these factors
Is the item really needed to be purchased right now
do you have the financial discipline to clear off the balance prior to the end of the term
Is there extra room in your budget to pay for the extra expense as well as cover your regular monthly expenses
What if you miss a payment does your budget allow you to pay for the higher interest charges at the end of the term
Can it be purchased second hand at a deep discount price until when your financial situation has improved. Items especially appliances and other electronics stuff are usually available in excellent conditions at second-hand stores at giveaway prices. So before committing yourself to shop now and pay later debt.
Before applying for buy pay later plan, compare the pros and cons.
Cons of Buy Pay later programs
1. Very tempting to make unplanned purchases
It's very enticing for you to make useless and unnecessary purchases. Shop now pay later offers items like laptops, tv sets, fridges are pretty tempting and harder to shake off
. An item that cost $1500 but with a $60 monthly payment for 24 months suddenly looks very affordable and appealing
2. Not suitable for most millennials
This option is not suitable for most young users or millennials who don't have huge savings, live paycheque to paycheque, and with excessive debts obligations
. A report stated that the buy pay later service has risen from 100,000 to about 5.6 million since 2016.
The rise in usage globally has attracted millennials who are previously known to avoid debts. The program encourages millennials to increase debt loads which can have serious financial consequences in the long run.
With high debt loads, it becomes difficult to meet other financial goals like servicing existing debt, and it's harder to qualify for a mortgage to buy a home. High debt levels also lead to psychological stress.
4. Skipping payment affect credit score
Skipping payments can cause late payment charges that might also affect your credit score. As a matter of fact, once payment is skipped or delayed beyond 30 days therefore information is sent to the credit bureau.
The primary objective of this program is to compel you into making payments.
According to reports, over 70% of individuals who take part in the buy now pay later programs eventually skip their payments or complete their payments at a later time.
5. Use with extreme caution

Buy pay later services obviously have advantages. They provide interest-free financing and it's very easy to get approved.

The program provides instant gratification but if your budget is tight, however, it may affect your monthly cashflow . That can prove difficult in meeting other important monthly obligations. When repayments start you realize there aren't sufficient funds to easily and sufficiently meet them.

Think through before making any purchase carefully review the offer at home in a less pressurized environment. Ensure that you really need the item before purchasing it.
5.Affect monthly budgets

Is it challenging for millennials, students, and young users?. The shop now pay later option is a no interest, no credit check service that seems very appealing. It is recommended to value the product and make sure it is within your budget.

The primary target of companies offering the buy pay later services is millennials. If they skip a payment it can cause their credit to decline.

Despite the advantages of the shop now pay later programs. There is a range of ways you can get into problems with it. It's critical to be in the know of how it could cost you more money due to fees or negatively affect your credit score.

 
The risks associated with Buy Now Pay Later
1. Encourage credit over-commitment
It's extremely easy to set up multiple purchases without thinking about the total financial implication of their purchases through the shop now pay later program that doesn't require credit checks before signing up.
2. No strict regulation on program
Anyone with two pieces of IDs and a valid address can qualify for shop now pay later programs. Unlike other programs like buy now pay later through credit card application requires a credit check. This offers tight controls as to who can qualify for more credit. Therefore, it's extremely easy to accumulate more debt with the buy pay later programs due to lax regulations.
3. Shaping new shopping habits
With credit so readily accessible to buy almost anything like clothes, groceries, and appliances. This is changing people's purchasing habits and reducing the negative perception of debt accumulating. In general the program encourages people to shop more than required if it wasn't there. Many stores are targeting millennials which are having a bad effect on qualifying for mortgages and budgeting.
4. Prone to Pay Fees
Read the small prints carefully as most of them require timely payments. If you miss, or make a late payment on the account you may be charged a fee.
Pros of Buy Now Pay Later.
1. Quick Approval Process
Amongst many benefits of acquiring this service is the approval you get in a matter of seconds without any credit check. On the flip side, these benefits make it easier to spend more than required at times especially for those that are prone to impulse purchasing.
2. Enables you to purchase items when cash is low
Sometimes life happens and you find yourself in a situation where you come across an item that you desire right now but can't purchase it due to limited funds or poor credit score.
In this case, you obviously look for alternative ways to get your hands on the item. This is where the buy pay later service comes into play. It allows you to purchase an item when cash is low.
Some buy now pay later websites allow you to achieve instant gratification and the opportunity to pay for the item in a year or more at a more convenient time.
For instance, if you're broke and your fridge or dishwasher. The buy now pay later service can be used to purchase a replacement when funds are insufficient.
3. Ability to buy high ticket items at zero interest rates
In life, an emergency may hit at the worst of time when you have zero cash reserve. For instance, an appliance breaks down requiring instance replacement. The buy now pay later program allows you to purchase an item at a zero percent interest rate for 12 months or more. A busted appliance can be acquired with a low-interest credit card.
For instance, a zero percent credit card that has a deadline in about 12 to 15 months and subsequently increases to 16%. This is still way lower than traditional credit cards or loans that charge higher rates.
4. Able to purchase items at deep discounts
If you purchase an item during Christmas season, black Fridays, and any time of the year during sales. You can lock in a sale at a price that is much lower than regular.
Related: Beginners Tips of How To Buy A Car At The Auction (To Avoid Buying a Total Lemon)
 
Major traps of shop now pay later option?
The stores that offer buy pay later program take advantage of your perspective. The self-belief that your financial situation would improve in the foreseeable future.
You should consider other risks that might crop up before the repayment kicks in that would require a cash expenditure. Emergencies like tire puncture, a sick child, and dental work which may require outright expenditure should be built into your budget before taking any more debt.
Related: Why Paying Yourself First Lead to Positive Net Wealth
What is the solution?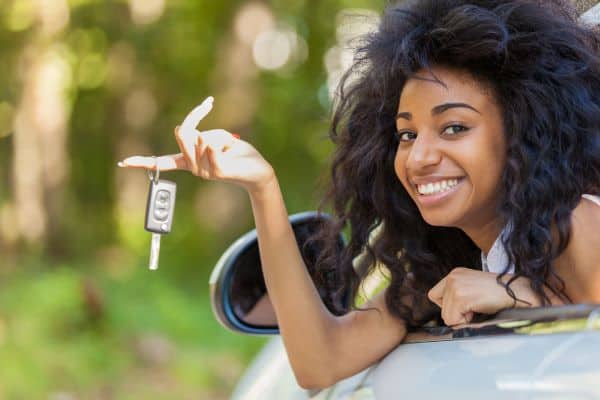 In most cases, individuals who take advantage of the buy pay later scheme face challenges of making payments on-time.
Mostly it's due to lack of personal finance skills, like budgeting, non-existence of the emergency savings fund, and high debt levels. Always keep in mind that these companies are typically promoting debts and purchases.
If you have difficulty paying debts and you owe a company, it is suggested that you reach out to them.
In this situation, companies can permit you to skip a payment or make a payment at a later date without any extra charges.. in addition, don't consider a payday loan which might increase your debt.
Related: How Klarna Disrupts Online Consumers Landscape With Buy Now and Pay Later
Existing Buy now pay later guaranteed approval companies
There are so many shops with buy now pay later guaranteed program stores available out there.
Below is a list of popular websites where you can take advantage of the buy pay later option.
1. Lamp.com
At Lamps.com website you can easily purchase a contemporary lamp under $200 in four installments interest-free. This is much more affordable than paying the entire amount at once.
2. Zebit
At Zebit, customers are offered a buy now pay later system. The platform was launched in 2010 and among the best marketplace to shop for electronics, home furniture, and & jewelry for adults and babies.
The platform enables shoppers to purchase fitness, health, sports, and automobile items.
A major benefit of using this platform is that they would offer you interest-free credits up to about $2500 which can be used to purchase any item from their store.
3. Fingerhut
This platform is based in the US and considered among the best online marketplaces offering buy pay later option. At Fingerhut, you can have access to a wide range of products such as groceries, electronics, furniture, jewelry, and many more. It is suitable for individuals who have a bad credit history and having difficulty purchasing products.
4. HSN
Home Shopping Network also known as HSN is a US-based website that was also launched in 2010. It has different categories and a myriad of products from grocery, home, jewelry, automobiles, as well as other brands of products.
Shoppers also have the shop now pay later option through flexpay and the credit card of the store.
5. Ginny's
The platform is suitable if you would like to purchase a phone and you are low on cash. You can take advantage of the buy pay later option without a credit check.
Apart from mobile phones, electronics, groceries, hardware, automobile, jewelry, and many other items can also be purchased on ginnys website.
The platform is also a retail point of sale for lots of top brands. However, you require a store credit card to take advantage of the buy pay later option.
6. Gettington
This is the ideal marketplace for shoppers who want the shop pay later option without a credit check. You are allowed to purchase any brand or product from gettington website for instance, computers, groceries, automobiles, hardware, and electronics using the store credit card.
Other merchants who allow buy now pay later service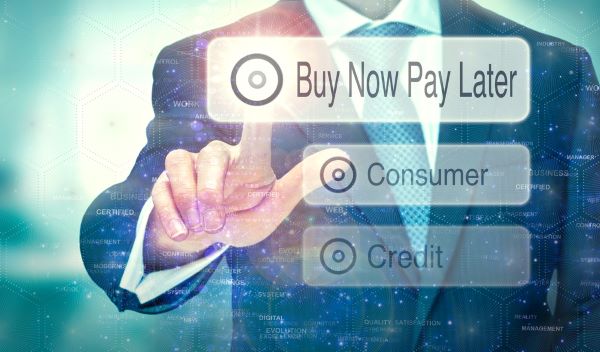 Merchants offering buy now pay later options are PartPay, AfterPay, OpenPay, Laybuy, Paybright, OciPay, and so on. Each of these merchants has different timeframes for making payments.
Related: How To Save On Electricity and Water Bills in the Home (Without Seriously Affecting Your Quality Of Life)
Conclusion of buy pay later guaranteed approval service
Buy now pay later option is only ideal when you know that you are capable of making the required payments when due. For example, if you have enough emergency funds built up in place or have very low debt accumulated and you are good at budgeting.
An ideal option is to always think carefully before opting to buy. Be accountable by including your installment's into your monthly budgeted expenses. Planning ahead is important and save enough funds before making the required repayments.
In addition, remember that you will always have to clear off your debts in the set months. Therefore, it is important to always avoid unexpected expenses that might hinder you from making the necessary repayments.
Another option to save up the required amount before purchasing the item. This method will prevent you from the traps associated with credits and help you lead a life without stress. To sum up, you should only use the buy now pay later option only when you ate certain that payment would not be skipped to avoid paying higher interest rates or missing the grace period.
In a nutshell, if you lack the financial discipline or if you can't make payments due to a tight budget, it is ideal to avoid purchasing the item.
You may also like the following posts:
Mompreneur Lifestyle: 12 Best Business Ideas to Start Today
Let me know your thoughts in the comments below!!
Latest posts by Pachalo Mkandawire
(see all)