Credit Card Debt Pay Off Strategies

You've probably heard about the benefits of paying off your credit cards, but have you actually done it yet? We're here to help!
If you have credit card debt hanging over your head and you're looking for tips on how to pay off credit cards fast, you're not alone. According to the Federal Reserve, nearly 55% of Americans have credit card debt. As of 2019, the average credit card balance per person in the U.S. was around $6,200.
While it's easy to get into debt, paying it off can prove to be overwhelming if you don't have a solid plan.
Having credit card debt not only hurts your credit score but also keeps you from reaching your financial goals. If you consider the amount of interest you're paying on your credit card when you carry a balance from month to month, you'll realize that credit card debt is costly.
Luckily, there are multiple ways to pay off your credit card and reduce debts. The key is developing an effective plan and sticking to it. If you're looking for tips to settle credit card debt, read on to learn the best strategies to get out of debt.
In this article, I'm going to explain how to clear off credit cards fast and take your first real steps toward financial freedom.


How to Pay Off Credit Card Fast
Put your credit card on hold
If you've exceeded your credit limit, simply put your card on hold until you pay it down below the credit limit. Putting the card on hold is an effective strategy as it prevents you from accumulating more debt.
Going over your credit limit not only hurts your credit score, but it also increases your interest rates. As lenders see you as a higher credit risk.
A realistic repayment plan can make all the difference in your ability to pay off your credit card and get out of debt. Not only will a repayment keep you on track, but it will also motivate you to keep moving towards your goal since you'll be seeing your progress.
Start by making a list of all your debts along with the minimum payment amount and the interest rate. Secondly, rank your debts in the order you want to pay them off. It's a good idea to pay off debts with high-interest rates first as it will save you the most money.
The next step is to set aside funds on a monthly basis to repay those debts. You'll have to focus on repaying one debt at a time so that you're not overwhelmed.
Once you've determined your monthly obligations, go ahead, and develop a budget with due consideration of your income, expenses, and the minimum payments required for debt repayment.

A budget will help you make the most of your income and can help you determine the period of time it will take to clear off your credit card. Once you've developed a realistic budget, be sure to stick to it to the latter to get out of debt faster.
Some of the apps that can help you with developing a budget include Mint, YNBA, Packetguard, Goodbudget and Clarity Capital.

Related:8 Best Budget Apps To Get Your Finances On Track
Prioritize to repay the card with the smallest balance first then work your way up
The manner in which you prioritize your debt repayment will determine the momentum with which you'll pay of your credit card. It's advisable to start with the smallest amount and work your way up to the largest debt to keep the momentum going.
Get a side hassle to earn more cash

This is one of the most practical tips to crush or settle credit card debt fast. If you're paying off your credit card and you don't feel like you're making significant progress. It's a good idea to get a side hassle and earn additional income.
Making extra income on the side can alleviate the financial stress that comes with paying off credit card debt. Some of the side hustles you may want to consider include babysitting, freelancing, after-hours office cleaner/house cleaner. Furthermore, mystery shopping, and micro jobs such as oil changer or car mechanic. You can also make extra cash by renting out your spare room on Airbnb.
Create surplus in your budget to pay down credit card debt
If you are looking for ways on how to pay out credit cards fast. You'll need to create a surplus in your budget so that you have enough funds to make monthly payments.
It would be impossible to repay your credit card debt if your expenses equal or exceed your income. Some of the practical ways to create a surplus in your budget are, for instance, to find ways to earn additional income, eliminate unnecessary expenses. Additionally, cancel all memberships and subscriptions that don't offer much value. You can do away with a gym membership, magazine subscriptions, and cable TV.
This is one of the tips to pay off credit card debt that requires discipline to execute. There are many practical ways you can reduce your expenses to create a surplus in your budget for paying off your credit card debt.
For instance, instead of eating out, you can start cooking at home and save money. You can also cut down utility bills by reducing wastage. Other ways to cut costs include reducing insurance premiums, utilizing discount codes and coupons. Also, quitting smoking, drinking, and negotiating with your creditors for a lower interest.
Use savings to pay off credit card
If you're paying off high-interest debt, it's a good idea to use your savings to clear off the credit card bill. By reducing the amount that you owe, you'll also reduce the amount of interest you pay each month.
The good thing about using your savings to eliminate credit card debt is that it improves your credit score quickly. However, it's advisable to keep at least one month's living expenses to cushion you in case an emergency comes your way.
Related:17 Surefire Money Saving Ideas To Improve Your Family Finances Starting Today
Pull out 401(k) to pay off debt-last resort option
When your credit card debt is hurting your finances to a great extent, you may have to use 401k to clear off the debt. However, this should be your last resort because its long-term risks are significant, and a good amount of that money will go to penalties and taxes.
Many 401(k) plans allow you to borrow from your account balance against your retirement savings. Therefore, you can use this option to consolidate your debt if you're paying off high-interest credit card balances.
Keep in mind that this strategy is only viable if the 401 (k) loan has a lower interest than the credit card balances you're paying off.
One of the tips to discharge your credit card debt is to ditch cable TV and opt for cost-effective options such as Netflix and Apple TV. On average, cable TV costs above $100 per month.
Therefore, cord-cutting could save you up to $1000 a year and use those funds to get out of debt. There is no point in spending hundreds of dollars every month on channels you may never watch, especially with today's busy lifestyle.
Instead, you can channel that money toward paying off your credit card debt and achieving financial freedom.
If you're looking for ways to pay back credit card debt fast, you may want to make a habit of buying things on sale to save money. When you're paying off credit card debt, especially high-interest balances. Your aim should be cutting costs as much as possible so that you set aside funds to get out of debt.
Items on sale come with amazing discounts, giving you the perfect opportunity to get great stuff and save money at the same time. Also, you can consider buying stuff on bargain shopping sites such as Overstock, AliExpress, and NewEgg to save money.
You can as well take advantage of cash-back opportunities, discounted gift cards, discount codes, and coupons.
Leave your credit cards at home when shopping
One of the reasons most people accumulate credit card debt is overspending when they are shopping. Leaving your credit cards at home when going for shopping can keep you from overspending.
If you overuse your credit card, you risk damaging your credit score, which ultimately reduces your chances of getting loans or credit in the future.
You must learn to stop using your credit card. Of course, this requires you to have the financial discipline and sticking to your budget when shopping.
Be accountable to yourself or get an accountability partner
One of the most important traits that define financial responsibility is accountability. Holding yourself accountable when it comes to clearing up credit card debt can tremendously transform your finances.
It's impossible to achieve financial success if you're not accountable to yourself and your finances. You owe it to yourself to get out of debt and achieve the financial freedom you've always desired. Being accountable means embracing healthy financial habits that will help you get out of debt.
It also means accepting responsibility for the choices you made and devising a strategic plan to reduce debts. Some of the ways you can hold yourself accountable are to create affirmations, stick to your budget, review, and track your spending.
It is also advisable to find an accountability partner who will make holding yourself accountable for your financial habits much easier.
Stick to your budget to the latter
No matter what your financial goal is, creating a realistic budget and sticking to it is the first step toward achieving success.
Similarly, paying off a credit card requires that you adhere to the budget to avoid being derailed. Paying off credit card balances is not something you can achieve in a vacuum. There are many other aspects that must be well balanced to be able to make progress.
So, it's best to plan how you'll spend your money each month so that you don't overspend and up delaying your debt payoff plan. If you're unable to stick to your budget, you can review your debt repayment plan so that it reflects your current financial situation.
These are the most practical tips on how to pay off credit cards fast. Accumulating credit card debt doesn't have to be a way of life. No matter how bad your credit card balances look, you can turn things around and achieve financial freedom.
Strategies To Reduce Debt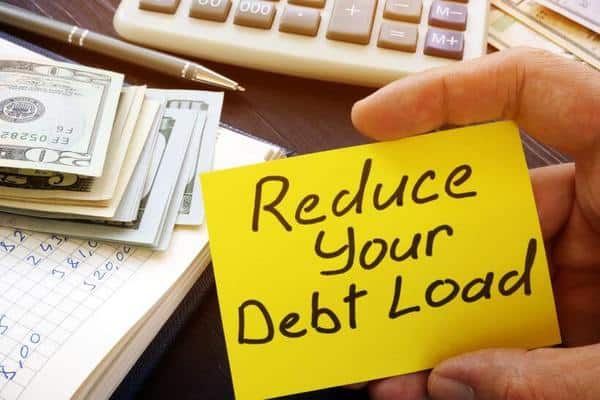 Knowing how to reduce debts is crucial to reaching financial success. Excessive debt can have a huge impact on your life in many ways. It can increase stress, affect cash flow, and negatively affect your credit score, hence reducing your chances of getting loans or credit in the future.
Besides, it can reduce your net worth and lead to bankruptcy. Reducing debt can help you rebuild your credit and give you access to more financial opportunities.
The following are the top three strategies to reduce debts
Pay down non-tax deductible debts first
Paying off non-deductible debt first effectively reduces the cost of the debt, especially for persons with a higher marginal tax rate.
Debt consolidation rolls multiple high-interest debts into one lower-interest monthly payment. This strategy can save you a lot of money in interest and reorganize your debt, so you pay it off faster. You can get a home equity line of credit (HELOC) or get a secured line of credit to pay it off.

Related: What Is Debt Consolidation Loan (Save More On Interest Payments)
Pay down high-interest debt first

High-interest debt costs you the most money each month. Therefore, it makes sense to clear out the debt that is charging you the most interest first and save on interest in the long run.
Prioritizing high-interest debt not only allows you to pay out your total debt faster, but it also saves you money to put toward your other financial goals.
Generally, there is no one-size-fits-all strategy to reduce debts. The best strategy will depend on the amount you owe, your credit history, and what applies to your financial situation.
PIN ME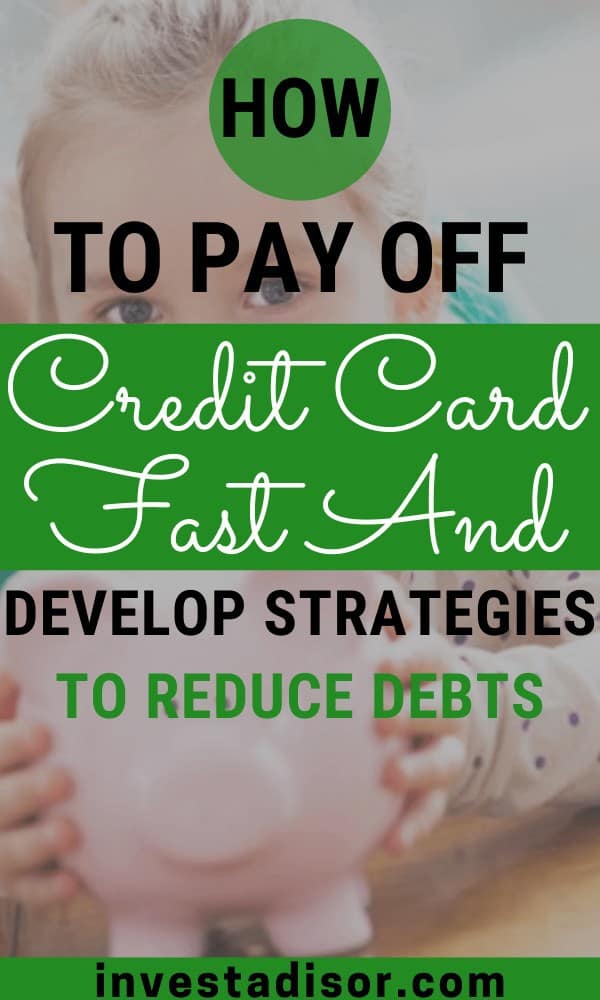 You may also like the following posts:
Let me know your thoughts in the comments below!!
Latest posts by Pachalo Mkandawire
(see all)