If you find yourself unemployed, with cut hours, or temporarily furloughed, you may wonder how you'll make your mortgage payment. Fortunately, many banks are offering mortgage payment deferral options in which you basically skip a mortgage payment. In fact, you may be able to 'skip' between 3 and 12 mortgage payments depending on your financial situation.
Don't take it upon yourself to create a mortgage deferral program, though, make sure you talk it through with your lender and get approval and make sure that you fully understand the program before accepting it.
What is the Skip a Mortgage Payment or Mortgage Deferral Program?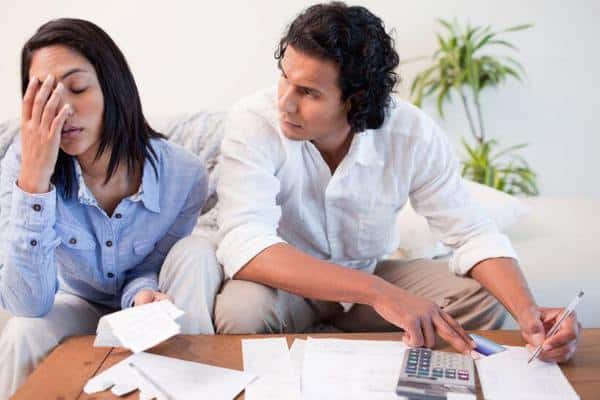 The mortgage payment deferral or skip a mortgage payment program allows homeowners to temporarily stop making mortgage payments. This program differs from the mortgage forbearance program, though. Essentially, what you are doing is deferring your payments until a predetermined time – typically the end of the loan, but each loan servicer/loan program differs. It's important to know exactly what your lender requires of the program.
For reference, Penny Mac states that forbearance is a temporary relief of your mortgage payment that either decreases your mortgage payment or suspends it for a short time. At the end of the period, the lender will determine when you will make up the payments, which is typically over the course of the next few months to a year in small amounts added to your regular mortgage payment.
A mortgage payment deferral is an actual agreement to make the payments you 'skip' at a predetermined time. You'll go back to your regular mortgage payments at the end of the deferral period, which may or may not be beneficial for you depending on your new financial situation.
How can the Skip a Mortgage Payment Option Help Me?
If your financial troubles are temporary, the skip a mortgage payment option does a few things:
It reduces the worry of foreclosure. The last thing you need to worry about during this trying time is if you will lose your home. Knowing that you can skip the payment and not lose your home can provide the peace of mind you need during this trying time.
It gives you time to get back on your feet. As you navigate your new normal, whether it's a lower-income or you have to find a new job, you have time without the pressure of making your mortgage payment breathing down your neck. You can focus on getting back on your feet rather than feeling as if you're drowning.
It gives you time to pay the payments back. Each lender is different, but many are sticking the unpaid amount to the end of your mortgage term. This means you'll either extend your mortgage term slightly, owe one large balloon payment, or can pay the entire balance off in full when you sell the house.
What Happens to your Deferred or Skipped Mortgage Payments?
As we stated above, just because you are skipping a house payment, doesn't mean that you don't pay it at all. The deferral program is meant to help you temporarily. It's a way to take the burden off your shoulders as you figure out what steps to take to get back on your feet. You will owe the amount at some point.
It's important to talk to your lender to find out exactly when this will be. Don't assume the payments get tacked onto the end of your mortgage. While that's the perfect scenario for many, some lenders aren't offering that option. They want the amount paid back sooner, so before you agree to defer your payments, make sure you know the details. The biggest thing to watch out for is that you owe the full amount in three months or the chosen deferral period as that could be unattainable for many.
How Long can you Defer Mortgage Payments?
Each lender has different requirements, but the government's guidelines stated that borrowers may defer their loans for 3 to 12 months. The exact time that you can defer your mortgage depends on the lender and your financial need. The less time you need to skip a mortgage payment, the better off you'll be in the long run.
Related:How to Budget and Save with a Cash Envelope System
Ways to Calculate the Additional Interest Cost
When you skip a mortgage payment, it doesn't mean that interest doesn't accrue – it still does. You just don't have to pay it right away. Instead, the interest gets added to your mortgage balance. This affects the total interest paid on the loan moving forward as your interest charges are calculated based on the outstanding balance.
For example, let's say you had a $240,000 mortgage at 3.8% with a 30-year term. If you are on year 3 of your mortgage, you'd pay around $715 in interest each month plus your estimated $400 principal payment. If you skip payments 37, 38, and 39 due to COVID-19, you skip three payments. That means around $2,145 gets added to your outstanding balance and your new mortgage payment after you resume payments will have interest based on the higher amount. At month 36, your balance would have been $226,360, but once you skip payments, it would go up to $228,505, which means a large portion of your payment would go toward interest rather than the principal moving forward.
How your lender handles the situation will vary. Some lenders will increase your payment to cover the higher interest charges right away; some will wait until six months after the mortgage payment deferral and others will tack everything onto the end of the loan. It's important that you know how your lender will handle it as well as what the interest may cost you by skipping payments.
Do you Need to Pay Back the Skipped Mortgage Payments?
Yes, you have to pay back the skipped mortgage payments, but when you pay them back will differ. Some lenders require it right away, which means you should make sure it fits within your budget. Other lenders allow you to defer the payments until the end of the term, which may be ideal if you're truly in a tough financial spot.
Repaying Deferred Payment Amounts?
The federal government made the claim that mortgage services will defer your skipped mortgage payments until the end of the term, but Penny Mac states that a majority of banks aren't doing this. Instead, they are requiring that you make payments much sooner, some as soon as six months after mortgage deferral.
Before you agree to a plan, consider your financial situation. Are you temporarily furloughed? Will, you return to your normal income level once the furlough ends? If that's the case, you may be okay with owing the payments back within six months, but keep in mind, this is in addition to your regular mortgage payments, which could mean double the payments for a few months. Think carefully about this situation before agreeing to anything.
Related:How to Budget and Save Money (A Fresh Look at 6 Best Budgeting Methods)
How do I know if I'm Eligible for The Mortgage Payment Deferral Program?
In order to be eligible for the mortgage payment deferral program, you'll have to prove that you are having a financial hardship due to COVID-19. Each lender has different requirements regarding this. Some require that you are between 30 and 60 days behind on your mortgage payments, while others simply require that you are out of a job due to the pandemic.
The only way to know for sure if you qualify is to contact your lender. Be prepared to be on hold for long periods as millions of other homeowners are in a similar situation. The lenders are doing their very best to provide everyone that has questions and/or needs help with their mortgage payment gets it. Some lenders require you to prove your financial hardship including your last paystub, any papers or notification you've received about your job or lack thereof right now, and your most recent bank statements while others don't.
What are the Consequences of Skipping a Mortgage Payment?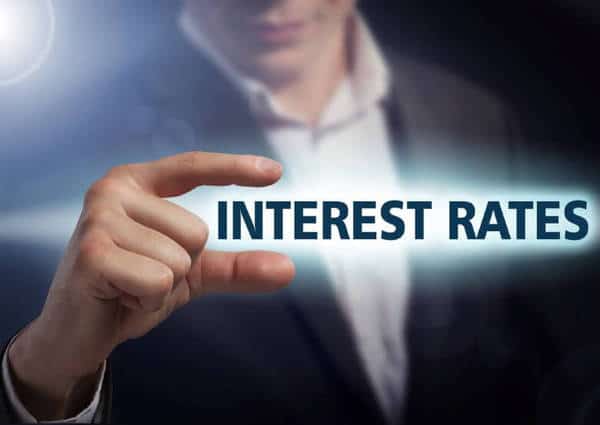 Each lender has different ways that they are handling the skipped mortgage payments. Some are reporting the mortgage 'paid as agreed' or not reporting the payments late during this time. Others may report the loan deferred. It depends on your loan servicer as well as your loan's status before this all happened.
If you were behind on your mortgage payments already, the lender will continue to report the mortgage payment late. For example, if you were 30-days late prior to the pandemic, the lender may continue to report the loan 30-days late, but won't report it any later than that for the time being.
In any case, when you skip a house payment, you don't pay the interest, which as we discussed above, gets tacked onto your mortgage balance. Essentially, you pay more interest on the loan unless you pay the accrued interest off as soon as you can to avoid the compounding interest on the loan balance.
Is Skipping a Mortgage Payment Bad?
If you skip a mortgage payment the right way, by accessing a mortgage payment deferral program, then it's not 'bad.' It's just important that you understand the consequences, which you can learn from your lender. If the interest accrues and it's all due at once, then it could be 'bad' for you as having several thousand dollars due on top of your regular mortgage payment probably won't be feasible if you are having financial difficulties now.
If you just go ahead and skip a mortgage payment on your own, though, that is bad. The mortgage company will mark you as 30-days late (or however many days late you are) and it will bring your credit score down. If you don't make your payments for more than 90-days, you may find yourself facing foreclosure.
Related:How to Pay Off Your Mortgage Quickly in 10 Super Easy Ways
How to Reduce Interest Cost From Mortgage Deferral
To reduce interest costs due to mortgage deferral you can:
Extend the amortization period for the mortgage although this requires a full credit application. Just wait until your financial situation normalizes.
You can also increase mortgage payments to bring down the mortgage balance faster, therefore, lower the total interest cost from the tacked in deferral interest. This will lower the interest charged on top of interest for those payments that were deferred
Can you Skip an Insured or Uninsured Mortgage Payment?
Whether or not you pay mortgage insurance (PMI or government mortgage insurance) doesn't dictate if you can skip a payment. Again, it all comes down to the lender or loan servicer. While the government, Fannie Mae, Freddie Mac, FHA, VA, and USDA all agree that you lenders can offer payment deferrals, it's not required or mandated.
In Canada
On March 17, Canada big six banks (BMO, CIBC, RBC, Scotia, TD, and National Bank) announced that they're open to working with clients who have temporarily lost employment or experiencing a financial drop to have their mortgage payment deferred.
In Canada the three mortgage insurance companies that are working with lenders who are accepting mortgage deferral options are CHMC, Genworth, and Canada Guaranty. They are all working with the banks and other lenders by offering relief to people facing a temporary lay off.
Related:skip mortgage calculator from RBC Bank
Skipping a mortgage payment does have its benefits including:

What are the Pros of Skipping a Mortgage Payment?
You can get yourself financially set without having to worry about losing your home
You won't damage your credit if you skip a house payment the right way (with lender approval)
You may be able to add the payments on the end of your mortgage and not deal with it until you sell the home
You can figure out your next step without worrying about being homeless
What are the Cons of Skipping a Mortgage Payment?
Skipping a mortgage payment does have its downsides including:
interest accrues, which means it may take you longer to pay off your mortgage in full
Each lender has different requirements regarding repayment
You must prove that you can't afford your mortgage and need payment deferral
It's only a temporary solution – you still have to figure out how to handle your payments moving forward
In Conclusion
If you are having financial trouble like thousands of others right now, it's okay to skip a mortgage payment, with lender approval. Don't take it upon yourself to skip the payment, though. Make sure that you get lender approval and that you understand the full implication of the process.
Don't assume that the deferral will help you financially. Look at the big picture and see how it will affect you in the long run. Remember that once the payment deferral period ends, you will have your regular mortgage payments to make again, plus any amount you deferred, depending on the situation. Talk with your lender about your options and even inquire about a mortgage modification if you think you won't be able to afford your mortgage moving forward.
PIN ME
You may also like the following posts:
Mompreneur Lifestyle: 12 Best Business Ideas to Start Today
Latest posts by Pachalo Mkandawire
(see all)