Essential Must Know Investment Terminology
When you start investing, you normally come across investment terminology that is hard to fully understand. You may find them intimidating at first but just like learning a language its difficult at first but if you stick with it. Over time it gets easier and becomes familiar.
The investment terms are fantastic to master if you want to become a comfortable and successful player in the stock markets and to take care of your investments.
So breathe easy, relax, pay attention, and read through all investing terms to the end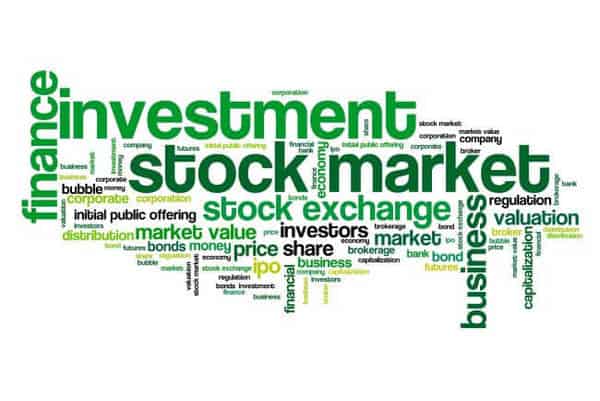 Below are some of the investment terminologies you need to know.
• Asset is any resource that has economic value to the owner, being an individual or a company.
• Asset value refers to the total value of the company's assets, usually done by the investor per share price.
• Margin of safety is the amount of sales or money a company makes after deducting all operational costs is referred to as the margin of safety.
This figure shows the number of sales the firm can afford to lose before it stops being profitable.
• Capital It is an asset that enables an individual or company to perform economic activities. For example, a fishing rod is a capital for a fisherman as it helps him generate revenue.
• Return on invested capital It is a calculation that determines how well a company has used its capital to generate returns—the efficiency of a company to create value relative to what is invested.
• Dollar-cost averaging while investing large sums of money into the market, the investors may decide to divide the money and invest it at specific intervals to reduce the risk of a market decline. We call that dollar-cost averaging.
• Stock market or equity market is a place where investors connect to buy and sell stocks or investments. In this case, the stock market offers buyers a claim to big businesses by buying the shares listed on a public stock exchange market.
• The S&P 500 is a market index that lists the 500 best-performing companies on the stock exchange market.
• Payback time it's the amount of time it takes for an investor to recover the cost they incurred to make that investment. An investment with less payback time tends to be more admirable than those with a long one.
• Earnings per share is a calculation of a company's profit divided by the number of outstanding shares it has. This is an indication of the money a company makes for each share of the stock it owns.
• RRSP Plan (Registered Retirement savings plan)is a retirement saving and investment plan for employees and the self-employed. Untaxed money is put into the plan and is allowed to grow until withdrawal. It is taxed at the withholding tax rate during withdrawal. If you withdrawal under $5,000 withholding tax rate is 5% and above $5,001 it rises to 20% and any amount over $15,001 is 30%.
• Common stock is equity ownership of a company. Common stockholders can vote on corporate policies and elect the board of directors.
• Blue-chip stock represents a huge company that is financially stable, having operated for many years and often pays dividends to its investors
• Preferred stock or shares represents a form of hybrid stock ownership in a company. Holders of preferred stock have a high claim to dividends and asset distribution.
• Bond Investment terminology
•A Bond is a unit of corporate debt issued by a company.
•Coupon rate is the rate of interest at which the bond issuer will pay. It is expressed in percentage.
•Corporate bond is a type of debt security that is sold to investors by a company.
•An investment-grade bond is a bond classification that helps investors know the bonds that carry low credit risk compared to others.
•AAA-rated bonds are the best-rated bonds by the major credit rating agencies. An AAA-rated bond has a high degree of creditworthiness.
•A junk bond is a bond that has a very high risk of default issued by a company or government. They represent bonds by companies that are struggling financially and have a high chance of defaulting interest payments.
•Bond fund is a fund that invests in debt securities intending to provide a monthly income for the investors.
• Mutual funds are investments that get money from many investors to purchase securities, bonds, or stocks.
• Stock fund is a fund that focuses primarily on stocks.
Related investments lingo post: Understanding How To Invest In Mutual Funds, Risks and Benefits For A Beginners
• Net asset value refers to the value of a company's asset minus its liabilities
• Exchange-traded funds, much like stocks, are investment funds traded on a stock exchange.
• An index fund is a fund that is designed to follow certain preset rules and track specific underlying investments
• Hedge funds are funds that use pooled money from the investors and employ strategies to earn active returns
• Trust fund is a fund that is designed to hold and manage someone else's assets on their behalf with the help of a neutral third party.
• Hospitality REIT is a real estate investment trust that buys and manages hotels and luxurious resorts. The space in the properties is leased to guests.
• Limited partnerships are business ventures that exist in the form of a publicly traded partnership.
• Portfolio management is the process of overseeing, management, and selection of a group of investments. For instance, stocks, bonds, index funds that meet the client's goal, objective, and risk tolerance.
• The investment mandate is managing a pool of capital within specific risk parameters.
• Asset allocation is implementing a particular investment strategy to try and balance risk and reward.
• Custodial account is a financial account that has been set up for the beneficiary and is managed by a responsible person.
• Fiduciary duty is both a legal and moral obligation of one party to act in the best interest of another.
• Asset management company is a firm that invests a lot of money and invests in different things, including bonds and stocks.
• Registered investment advisor is a company or individual that manages the portfolio and advises big investors on investment strategies.
• Uniform transfers to minors act is an account that allows minors to receive gifts, money without the help of a trustee or guardian. The appointed custodian runs the account until the minor is of age.
• Short selling is when an investor borrows a security and sells it on the open market, intending to buy it later at a lower price.
• Margin account is an account where a broker lends customer money to buy stocks or any other financial product with a periodic interest rate.
• Stockbroker is a professional who, on behalf of his clients, places buying and selling orders for stocks and securities. He acts as an intermediary between the investor and securities exchange.
Types of Registered Retirement Investment Accounts
• A Roth IRA account is an individual retirement account that is untaxed on the distribution as long as certain conditions are met.
• Traditional IRA account is an individual retirement account that allows an individual to contribute pre-tax dollars. The investment grows tax-free until retirement, where it is taxed at the current income tax rate.
• 401K retirement plan is a savings plan that is sponsored by the employer. The employee is given a chance to invest a part of their paycheck before it is taxed. The money is then taxed upon withdrawal.
• A 403b retirement plan that is for individual employees who are tax-exempt, for example, government and public schools.
• Rollover IRA is an account is a retirement account is one that allows an individual to transfer funds from their previous employer-sponsored account.
• Simple IRA is a savings plan that is suitable for businesses with few employees. Employees may choose to make a small percentage for the retirement savings plan.
• Simplified pension for employees is an individual retirement arrangement. Business owners adopt the savings account for the purpose of retirement benefits for themselves and their employees.
•Robo Advisor is a virtual algorithm that offers financial advice or investment management in autopilot. Robo Advisor provides basic, and low-cost portfolio management.
Related to robo advisor investment terminology: What Is a Robo Advisor: Features and Advantages To Investors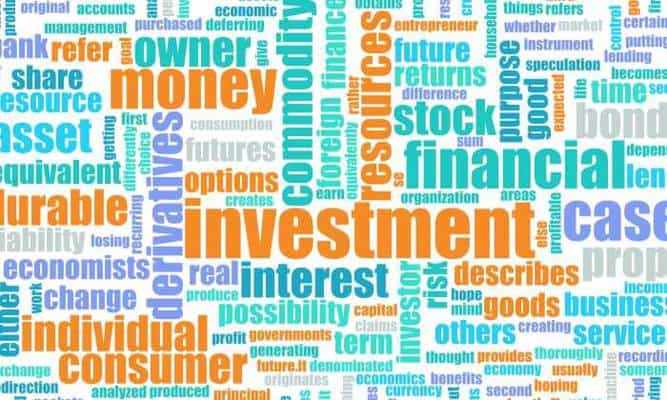 Common Investment Terminology that are Company-related.
Board of director is a group of people who are selected by shareholders in a company to ensure the management acts on their behalf and represent their interests.
• Enterprise value is defined as the measure of any company's total value. It is used as a basis for evaluating a companies performance.
• Market capitalization is the market value of a companies shares that have been publicly traded and are outstanding. It is arrived at by multiplying the company's outstanding shares with the current market price per share.
• An income statement is a report that indicates how profitable a company has been over a specific reporting period.
• A balance sheet is a statement that indicates the assets, liabilities and capital of a business at a particular point in time. It indicates the financial condition of a business at that particular time.
• Form 10-k is an annual report that an organization has to present to its shareholders to summarise the company's financial performance. It is presented once a company holds yearly meetings, and it includes information on business history, audited financial statements, among others.
• The dividend yield is a financial ratio that indicates how much a company pays in the form of dividends relative to the stock price.
• Volatility in finance is the variation of the trading prices over some time. It measures past market prices over a series of time.
• Derivative in finance refers to a product whose value comes from or is dependent on the value of an underlying asset. Derivatives can be traded on an exchange or over the counter.
• Price to earnings ratio is a ratio that indicates the amount in dollars that an investor can expect to invest in a company before they get a dollar of that company's earnings. It shows how much an investor is willing to invest per dollar earnings.
Related post:70 Basic Mortgage Terms and Definitions to Know Before Buying a Home
Conclusion to must know investment terminology
This is a key resource if you want to continue to improve your investment knowledge to save, grow your assets and funds. With a better understanding of these key investment terms, you will feel more comfortable, and at ease when researching prospective investments.
You may also like the following posts:
Let me know your thoughts in the comments below!!
Latest posts by Pachalo Mkandawire
(see all)