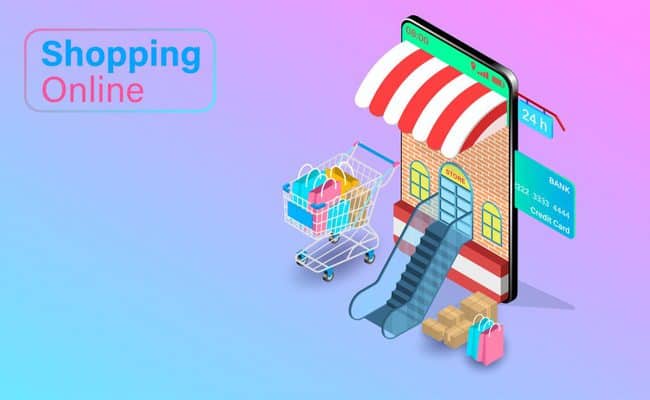 You have come up with a brilliant and appealing idea but wondering what is the best way to sell digital products online for a profit. According to Forbes " to get ahead of competitors, every business must invest in digital product development capabilities in 2020 and beyond".
Digital products are very attractive because they're created once and have no storage fees. In addition, they can't be physically held, smelled, or touched, but everyone uses them for instance ebooks, online courses, music, videos, and the like.
What is a Digital Product
Digital products are commodities that can be exchanged online for money. Great products require good strategies in order to sell them. Several aspects of digital products are discussed below.
Steps to selling a digital product online
Know your audience
Create a digital product
Choose a platform to sell a digital from
Create a landing page to sell a digital asset
Promote your product or landing page
To unlock the spirit of entrepreneurship vested in you, consider the following recommendations:
1. Know your audience
Find pain points to solve
There are thousands of problems experienced every day by millions of people. Therefore, if you want to create a digital product first, know your audience, identify a problem that they're facing.
Then look for solutions to solve the frustration that's keeping them awake at night. Use research tools like Google keyword planner, Moz, and Buzzsumo, amongst many
2. How to Create a digital product to Sell
After identifying your audience, for instance in, health, wealth, IT, and self-improvement or coaching niche. Pick a profitable topic. Use the skillset that you have acquired such as tech, public speaking, coaching, freelance writing, Facebook advertising, and app development.
Create a fantastic digital product that's easy to use, very accessible, that satisfies customer's needs, and solves their problem at a profit. You don't need to come up with the Elon Musk type of invention that mankind has been waiting for, but keep it simple and easy to use.
No matter the type of industry that your product belongs to, the decision on what to create or sell can be facilitated by the clients, niche, existing technology, tools, and also ideas coming from existing products that have shortcomings.
Here are various types of digital products to sell online and their features
Food bloggers can sell their services in form of meal plans or digital cookbooks to their target audience online.
A Pinterest marketing wizard could sell a detailed marketing course or Pinterest eBook to online consumers.
Facebook ads marketers could create and sell courses focused on Facebook marketing.
If you are passionate about design, you could create a printable calendar or journals associated with the niche that you choose.
Bloggers of SEO content can create courses to teach others all about optimization at a price.
Adept personal finance bloggers are capable of creating templates centred on financial planning, budgeting, and saving plans. These are products that lots of people need and they could fetch good prices in the market.
Photo enthusiasts can sell cameras and related accessories such as tripods and drones.
You could also sell products such as subscription boxes, pet food, shapewear, and beauty products.
Follow your passion
Dealing with products that drive your passion will enable you to get through tough times as you develop and grow your brand. Emotional investment in your online business is motivating and gets you thinking of ways to improve on the value it delivers to the market.
 
3. Choose a platform and create a landing page to sell digital products
You can sell your digital product through a self-hosted site for example WordPress or Wix with a landing page to use as a funnel. This avenue is expensive when starting out as your product isn't profitable yet and lacks brand awareness.
4. Use private sites to host and sell your digital asset
As an alternative, to a self-hosted site, you can use a third-party site as an avenue to market your eBooks, videos, software, and other common formats of digital products.
Some medium-size platforms for beginners to sell digital products online are discussed below
• Fiverr
Fiverr is a platform that allows writers of articles, blog posts, website content, resumes, white papers, eBooks, social media copies, and more to connect to willing and ready buyers. The starting rate for any product is $5.
• UpWork
This is a place to market your products if you are in fields such as web development, writing, and graphic design. As a freelancer, you are in control of your business and you get to select the projects and clients that you want to sell your products to.
• Freelancer
On freelancer, sellers bid on projects that clients are willing to buy. Digital products such as graphic designs, mobile applications, and printables can easily be sold here. Depending on your subscription, the site charges 3%, 5%, or 10% of your total sales.
• People Per Hour
This is a freelance website based in the United Kingdom. Sellers are required to bid on clients' projects if they match their niche. All common digital products can be sold on People Per Hour.
• Toptal
Toptal is an awesome platform where freelancers can sell their skills to potential clients. Your design, financial, consultation, and development skills can earn you a healthy income if marketed properly.
• 99designs
This is a platform that enables talented designers to meet clients looking to buy a wide variety of digital designs. If you can create competitive illustrations, web designs, and logos, this is a perfect place to sell your talent.
• Oursourcely
This is an online work platform that favors long-term engagements and lets freelancers keep all money earned on the site. You can also sell your products on a part-time basis if you wish.
• Canva
If you can create beautiful designs that are tailored to the specific needs of your buyers, Canva will be of great help in bringing buyers to you. You may be asked to provide posters, social media graphics, documents, or any other form of graphical presentation.
5.Paid Strategies – How to sell Digital products online
Build it and they will come does not apply in online business. To generate sales you need to drive traffic to your site through a landing page, use a sells funnel, collaborate with peers, or through paid ads:
Here are paid strategies to drive traffic to your website:
Facebook advertising
Facebook ads drastically increase your reach to your target audience. Make sure you narrow down your ads to a specific audience. Also, ensure that your message is consistent and create multi-stage ads that initially get clients through awareness first, then join your email list, before you offer to sell them anything.
Instagram paid Ads
If you have a budget for advertising you can create Instagram Stories ad using Facebook Ads Manager. Make sure you target a specific audience to improve success.
Make sure you create a business profile and share attractive content that appeals to your audience. Position yourself as an expert in the field. Don't post food or lousy pictures that put off potential business clients.
Master how to use hashtags properly, as people can purchase directly from hashtags without following your page.
Pinterest paid ads.
Pinterest advertising is a pretty very effective way to boost brand awareness, engagement, drive traffic, and increase sales for digital products. First, determine your ad's objective for instance if it's driving traffic to your site, ads will cost $0.10 to $1.50 per engagement.
How to sell digital products online- Free ways
Affiliate program: Partner with peers, since it's harder to build an audience when you're starting out but way easier to use partners' audience. Invite peers in your niche to collaborate with product promotion. You can arrange with peers' websites and pay them an affiliate commission for every sales referral.
Building a brand is the best way to separate or differentiate your product from competitors. Start a blog and write content that educates your audience.
Use Testimonials to promote sales
Selling on social media to generate online income is huge and Instagram is a great visual tool to generate sales. Get testimonials at any cost even if you have to offer the digital product for free or at a 50% discount. Use them to promote your digital asset to your clients.
Testimonials tell others how the digital product has helped them achieve a certain outcome for example a weight loss program helped them lose 20 pounds in 20 days. This helps with building trust, proof that your product works, and your business is legit.
Your email list
They say money is in the list, so if you have a sizeable list. You can pre-sell a new digital product you've created before you launch it at a discount of course like 30% for a limited time.
Set up automated emails to your email list promoting the product to them a few days before launch.
Join Facebook groups.
Get involved in your community by joining Facebook groups in your niche. Find the appropriate platform that your customers hang out, learn, and speak their language. Help to answer audience questions in those niche groups to develop relationships.
You can also start a youtube channel or blog to share tips, tricks in your niche and build an audience. Focus on SEO traffic by writing relevant content and creating videos that customers are searching for to drive free traffic
6. Best Platforms to Sell Digital Products Online
There is a long list of avenues that digital sellers can use to turn their skills into profit. Nevertheless, there are platforms that are better than others. The very best in the trade are:
•Shopify
Shopify is considered the best e-Commerce platform.
Features are:
An online store loaded with unlimited products
It is easy to sell digital products on this platform
24/7 support is provided for users
There are a number of free templates to choose from
Payment is processed easily.
•ETSY
ETSY is considered the best platform to sell downloadable prints, craft designs, how-to-guides, music, and movies. The most notable feature is a large community, and sellers dealing in vintage and handmade products. This is an ideal avenue for creative sellers to showcase what they are good at for profit.
• Thinkific
Thinkific is favored because of the wonderful online courses, membership sites, and online community. It is easy to set up your sellers' profile and you benefit from a huge selection of projects that you can get paid for.
• Amazon
Amazon is the best platform for selling your eBooks.
Features
• The kindle direct publishing is a good platform for major eBook sales
• It is relatively easy to convert word documents to eBook formats.
On the downside, Amazon charges a high price per eBook.
• Skillshare
Skillshare enables sellers to run online courses efficiently. It enables fast generation and promotion of leads, offers shorter class formats, and has a user-friendly mobile application.
• Udemy
It is a marketplace for online courses offered in form of videos, audio, and portable documents. The platform utilizes a mobile application to offer longer class formats than Skillshare. Leads can also be generated and promoted faster.
7. What is the Difference between Marketing Digital Products And Physical Products?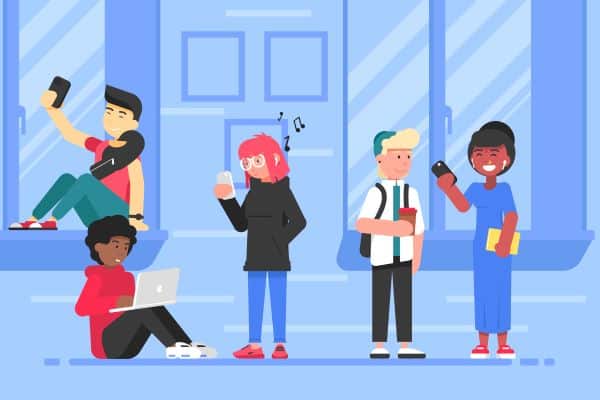 How to market a paperbback book:
Because a consumer is able to hold a physical product in their hand. Therefore the process of marketing a physical product is quite straightforward. On the other hand, digital products can't be held and analyzed up-close. These products require a unique marketing process.
How to market a digital product:
• Find your target audience
Who do you intend to use your product? Before you put your campaign together, know your exact audience.
Get a clear picture of the value proposition
You have to be certain that your product delivers value to those that you intend to sell it to.
You need to find the best way to reach your target audience to market your product so as to deliver the great value held within.
Instances when digital products are offered as physical products
Consider unique content that can be sold in form of a book. The book can be marketed as a digital product in the form of an eBook or as a physical product in form of a book.
In the same way, music can be distributed in both formats. If you want to sell some songs, you could sell them as digital products on iTunes or physically in form of Audio CDs.
The best way to distribute eBooks is by making use of online services such as the Kindle self-publishing platform. In addition, smaller storefront marketplaces such as Tradebit and PayLoadz also market digital goods.
To market a tangible product successfully, there is a need to leverage all available channels that can reach your target audience.
In the above examples, physical and digital products are marketed in the same way but disseminated using different channels of distribution.
 
Related: How to Create and Launch a Profitable Digital Product to Sell Online Fast
 
8. Best Places to Market and Promote Tangible Goods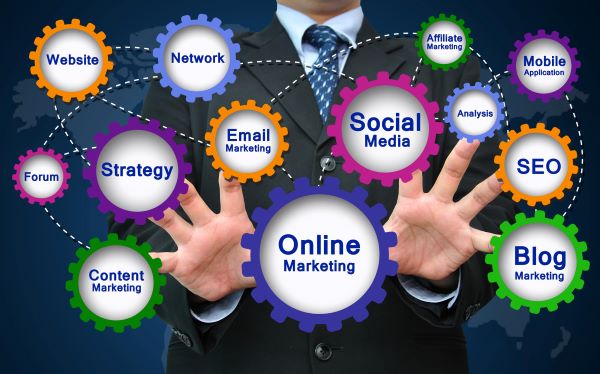 How to sell paperback books online vs store:
Physical store: Provided that you bring good business to booksellers, it isn't difficult to get them to sell your book for you.
The store would probably want your book to appease a certain group of customers. Accurately describe what your book is about to find out whether a bookstore readership resonates with your content.
Social and email campaigns: Make use of social sites such as Facebook to get people to know about your product. Take note of the promotions and posts that receive the most attention and use these insights to your advantage.
eBay: This is an online platform that helps you get buyers for your products.
Other ways to market or sell your book online include Amazon storefront and Google Shopping.
9. Best Apps for Selling Digital Products and Downloads
Sendowl: It is relatively easy to sell your digital products on Sendowl. You can sell your wares through your blog, social media, or any avenue that allows you to paste a link.
Single Music: The app gives album templates that contain built-in audio previews and tracklists. A seller can lobby for further support by promoting tickets and albums on the app.
Thinkific: You get paid for your expertise by creating online courses that any interested learner pays to access.
FetchApp: Allows sellers to add several files to a single product from their store for automated digital product delivery. You can easily sell your downloadable using this avenue.
Sky Pilot or Bold Memberships: Look no further if you are interested in creating membership programs. Your exclusive video streams are easily availed for purchase by your customers.
BookThatApp, Tipo, or Sesami: This combination is ideal for sellers that need to offer personal interactions and require a way to facilitate scheduled appointments with clients.
 
Related: 11 Best Digital Products that are Super Easy to Sell
 
10. Passive Income and Digital Products
What Is Passive Income?
This is income that requires you to put very little or no effort to maintain it once you initiate it. In fact, smart ways to earn passive income include selling stock photos, music licenses, mobile applications, online courses, and eBooks.
Why You Should Create a Passive Income Stream through Digital Products?
Digital products can be sold many times over without calling for additional inventory. Equally important, passive income allows you to make extra money while you sleep, travel, or dine with your loved ones. You don't have to worry that your absence from the venue will disrupt business.
In conclusion to Best Way to Sell Digital Products Online
In fact, you don't need to reinvent the wheel but do thorough research on your customer's pain points. As a result, create a digital product, course, app, software, or ebook that solves a problem in your target audience at an affordable price.
Most likely there are more people who are experiencing the same problem as you. Lastly, develop a killer and efficient market strategy to sell your idea at a reasonable profit.
 
Related
Latest posts by Pachalo Mkandawire
(see all)