A Super Simple Guide – How To Save Money On A Tight Budget
Why it's important to save money?
Attempting to save money on a low income is a challenging experience. You may wonder why it is crucial to save money. There are many reasons why you should consider starting or continuing to save money.
Saving money is very important for your future as it helps you avoid future hardships or even helps you reach the things you want to achieve in the future.
How much should I save every month?
According to experts, one should save at least 20% of their monthly income. That is derived from the 50-30-20 budgeting formula. The method states that one should spend 50% of their income on requisites, save 20%, and leave the remaining 30% for personal use.
Why it's so hard to Save Money
Saving cash has proved to be challenging for many people. It is significantly worsened by several factors, such as
Low-income earnings.
Being broke.
Not having a clear plan on how to save money
Fear of looking at your spending.
Trying to keep up with peers.
Lifestyle inflation.
Not thinking ahead.
Not knowing the importance of saving.
How to Save Money on Low Income:100 Tips
If you make a low income, you must apply focused effort to save money and exercise a frugal lifestyle. However, it will be well worth it at the end of the day.
Below are 100 creative ways how to save money on low-income super-fast.
Save Money – Lower Your Food and Health Costs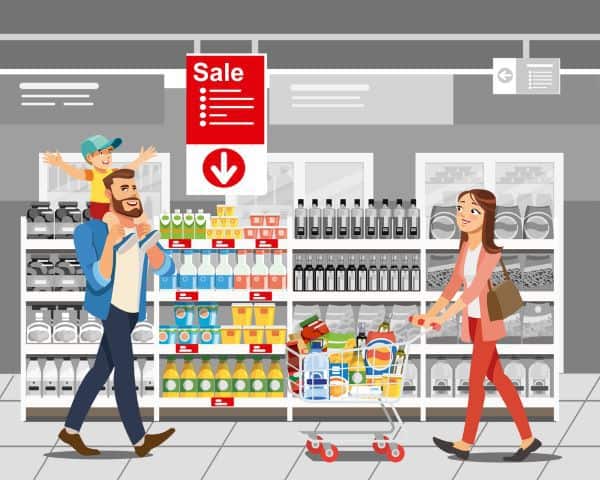 1. Save money by maintaining good health.
Being in a poor health condition can be very expensive.
2. Consume Healthy Food To Maintain Good Health
Always consume a balanced diet and exercise regularly. That will help prevent you from lifestyle diseases that are expensive to treat.
3. Use Generic Brand Medications
Generic brand medications are cheaper to purchase than other medication types.
4. Quit Smoking
Quitting smoking will help improve your general health. It will help lower your risk for lung cancer, which is expensive to treat.
5. Get Annual Physical Checkups
Physical checkups can help catch developing health problems early. Early detection of a health problem leads to lower treatment costs.
6. Save MoneybGrocery Shopping- Be Frugal Save on Food
Buy in Bulk
Get a Costco membership that will help you get large discounts when you buy in bulk.
7. Meal Prep Easy Meals for a Month
Start meal prepping and planning. Always ensure you eat at home to help save on money spent on buying meals.
8. Quit Eating Out
Only go to a restaurant on special occasions. It can be during birthdays, graduations, or anniversaries.
9. Bag Lunch for Work
Carrying lunch to your office will help you eat healthier and save a ton of money.
10. Grocery Shop Only Once Or Twice a Month
Always stick to your grocery list and avoid shopping unnecessarily.
11. Use and Stick to Your Grocery List.
Sticking to your grocery list will help you avoid unnecessary purchases that may cost you more than budgeted.
12. Don't Shop When Hungry.
Avoid shopping when hungry. It prevents you from over-shopping.
13. Do not Buy Bottled Water.
Bottled water is expensive. Always use tap water; that is cheap and better compared to bottled water.
14. Plan Your Meals Based on What is on Sale.
Always plan your meals based on what is on sale and take advantage of weekly sales and specials.
15. Grow Your Food
Have a backyard garden, or use the house pots to grow your food. It will help reduce the expenses spent on buying food.
16. Avoid Snacks from Vending machines.
Besides being expensive, snacks are also unhealthy. Always avoid buying them at all costs.
17. Eat Out With Gift Cards
To help lower your food expenses, use holiday cards and birthday gift cards to pay for food.
18. Shop on discount days
Some grocery stores have discount days. Shopping on discount days helps you save money that can help you reach your financial milestones.
19. Shop From Your Pantry First
Shopping from your pantry is cheaper and helps you save money.
20. Save Money To Shop at a Dollar Store
Buy from dollar stores supplies such as cleaning supplies, paper cups, and paper plates.
21. Eat Less Meat
Meat is expensive and should not be consumed daily.
22. Check out Kids Eat Free Nights
Doing so at least thrice a week will save huge sums of money.
23. Make Coffee at Home
Reduce coffee purchases to once a week.
24. Take Advantage of Birthday Freebies
Birthday freebies can help you save on expenses spent on food and drinks.
25. Use coupons, Rebates, and Cash Backs
Coupons and rebates are used as part of sales promotion. They can be redeemed for financial discounts when purchasing goods from a store. On the other hand, cash back refunds the cardholder a small percentage of the money spent purchasing items. You can save money while shopping by using coupons, rebates, and cash back.
How to Save Money with Apps

To save your money on a low income, you can also consider using the following apps.
26. Acorns
Acorns is a microfinance app. It is an automated saving tool that has helped modernize the traditional ways of saving your loose change. For the Acorns app to work, one has to link a checking account to the app.
It works by rounding up the difference and investing it for you. For example, if you spent $10.5 at your all-time breakfast spot. Acorn will round up to $11, and deposit the extra 50 cents will be deposited to your Acorns investing account.
27. Swagbucks
Swagbucks app rewards its members with free cash and gift cards for the everyday activity they do online. Some cash in on promo codes and discounts are offered when you shop online. Through this, one can save some cash while shopping.
28. Ibotta
The Ibotta app pays cashback when you shop online and in stores. The app is great for saving money on groceries.
29. Trim
Trim helps you save your money by reviewing your spending to uncover the excess fee, streaming services, and other expenses. The app helps reduce your spending hence putting some cash back into your savings.
30.MyPoints
MyPoints is an app that helps you earn gift cards by watching videos, taking surveys, and doing simple tasks online. Doing a task such as shopping online will earn you points that you can then redeem for cash or gift cards.
31. Rakuten
Rakuten app helps you earn cashback when you shop online or in stores using their link. Always take advantage of their coupon codes at the checkout when you download the Chrome browser extension. The app has partnered with Walmart, the old navy, and Target.
Related: How To Save On Electricity and Water Bills in the Home (Without Seriously Affecting Your Quality Of Life)
How to save on low-income -Lower Transportation Costs
To move from point A to B, consider the following.
32. Downsize your vehicle
Downsizing your vehicles from two to one car lowers your car insurance cost, maintenance cost, and gas money. The blinker app can help list your car on your cell phone.
If you learn how to save money on a low income quickly, for instance, how much you can save cash by downsizing on a house or a vehicle, you will be able to swiftly build up a rainy day fund.
33. Buy a Used Vehicle
Used vehicles are cheap and will help ease your movements. Use CarFax to purchase a used vehicle.
34. Shop Around For Awesome Car deals
Check out the auction deals. Always go for the deal that suits your pocket and offers the best quality.
35. Buy a Car With Fuel Efficiency in Mind
It is always essential to consider a car's fuel efficiency before purchasing it. Make sure to go for cars that consume less fuel.
36. Preventive Maintenance and Oil Change
Do DIY preventive maintenance for your car and also do your oil change.
37. Carpool to Work or School
Sharing a car to work or school will help you save money.
38. Use a Bike or Public Transit to Commute
Using a bike or public vehicle will help you save on fuel costs.
39. Save Money By Being an Informed Investor
When it comes to managing our investments and savings- lack of knowledge and investment savvy is the leading cause of our downfall. Start by working with an investment advisor at your local bank to develop a simple financial plan and meet semi-annually to review and adjust in order to stay on track.
There are so many resources online, for instance, the Balance and many other blogs, that can help you learn how to invest and save your hard-earned cash to meet your particular set goal.
Save Money Fast- Set Financial Goals.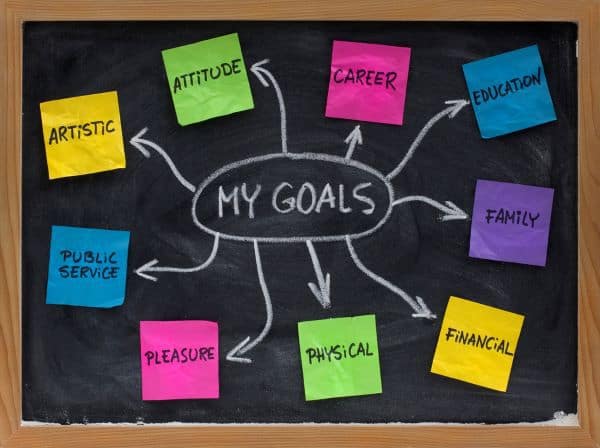 Making a plan and setting saving goals helps state what is essential to you.
It helps put your priorities in the foreground. To help save for a down payment, break down short-term goals one to three years long. Long-term goals of four and above years will help save for your retirement or your child's education.
40. Set Long Term and Short Term Saving Goals
Write down both your long-term and short-term goals. Long-term goals are those that will run for a period of five to ten years. They include saving for your children's education, for example, saving for your child's university tuition fee.
41. Short-term goals are goals that require three to five years to accomplish. Examples may include saving for a house or saving for a rainy day fund. Having your goals written down powers your ability to save.
Saving money on a low income is difficult and discouraging most of the time, but it shouldn't allow you from achieving your money goals.
After receiving cash:
Think of number one (you) before paying for any expenses.
Automate your savings into emergency and retirement accounts.
Set up an auto-saving plan to move cash on each payday from your checking account into an investment or to save account to enable you to save cash, and buy mutual funds or stock.
Always review and increase the amounts where necessary. Apps such as Digit have proved to be helpful in this. Paying yourself first is key to protecting your ability to reach your financial goals. This is a fantastic tip on how to save money on a low income.
43. Pay Yourself an Allowance in Cash
Sticking to your monthly allowance will help you save money.
44. Sign up for a save-as-you-spend program
Banks provide a saving plan that helps you to save as you spend. It rounds up your saving to the nearest dollar or five dollars.
For example, if one spends 8.5 dollars for dinner at his favourite spot, the system rounds off 0.5 a saves it in the saving account. If the system is set as 5 dollars round up, if you spend 8.5 dollars, then it will save 4.5 dollars into the saving account.
The Acorns app will let you do this as well.
45. Establish an Emergency Fund
Bad things can happen to anyone. Save six to nine months of net income in high-interest savings accounts to help you through emergencies. Saving through this method will help you avoid borrowing or using credit cards at an 18% interest rate or even higher.
If you master how to save money on a low income, it will allow you to quickly build up an emergency fund that you can dip into when disaster strikes. It obviously protects you from acquiring more debt.
46. Track every expense
Tracking helps you keep a detailed summary of all your monthly expenses. It reveals areas where your money is going, thus ensuring that your every cent is spent wisely. Tracking your expense also makes it easier to make necessary cuts and reduce your spending if you know where your money is spent.
Budget apps can be useful in helping you track your expenses. Examples of such apps include the Budget app, the Mint app, the PocketGuard app, and the Wally app.
47. Budget and Stick to it
budgeting is key in saving money. It is a spending plan that is followed to the t. it should be realistic and tweaked over time to help improve it. Always incorporate your savings and investments into your budget.
There are various types of budgets that you can use. Examples include the 50-20-30 budget, the cash envelops budget, the budget apps YNAB, or the digital envelop budgeting.
48. How To Save When You Are Broke – Make Smart Lifestyle Choices
Save Money By "Saying I Can't Afford It."
Reduce your spending habits and not be peer pressured to spend money on expensive habits like golf games, travel, unnecessary dinners, or drinks with friends.
49. Stop Keeping Up with the Jones
Do not give in to social pressure from friends, neighbours, co-workers, or even family members that encourage you to overspend on luxury items. Some of the luxury items you should avoid overspending on include expensive cars, expensive entertainment, and expensive family cruise.
It is advisable to find more frugal friends to hang with that accept who you are.
50. Adopt a minimalist mindset
Build a culture of owning fewer things. It will help you save a lot of money spent on owning a lot of unnecessary things.
51. Join the Spending Freeze Challenge
Joining a spending freeze challenge for a week or less every quarter can help you save money.
How to Save by Investing in Registered & Non-Registered Accounts

52. Save for retirement – set up Pre-authorized Saving Contribution 401k or RRSPs (Canada)
It is good to start saving for your retirement early enough. Always ensure that you fully utilize the maximum contribution for 401k and RRSP. Also, make sure to take advantage of dollar-cost averaging when you automate your savings.
53. Take Advantage of a Defined Saving Plan to save For Retirement
Always take advantage of your employer-sponsored retirement plan. The plan allows you and the employer to contribute cash or company stock purchase to help save for your retirement. A prescribed percentage matched is free money from your company.
54. Automate Investing
Invest automatically in TFSA, ROTH IRA, 401K, RRSP, non-registered investment accounts, Betterment, and Acorns.
55. Invest in ETFs and Non-load Mutual Funds
Investing in these funds will help you save for the future and help you attain your investment milestones.
56. Contribute and Invest in Tax-Deferred Accounts
Tax-deferred saving accounts include Roth IRAs in the United States and the TFSAs in Canada. Investing in these accounts will help you save a great sum of money.
57. Save Unexpected or Bonus Money
Always save any bonuses that you get in your investment.
58. Minimize Brokerage Fees
Open accounts with low brokerage fees companies like Robinhood and Webull that offer 0% trading fee
59. Kick Start Investing Very Early
Ealy investment start will offer you more growth opportunities.
60. Contribute and Invest For Retirement
To help you achieve this, invest in 401k in the States and RRSP in Canada.
How to Save Money on Low Income Fast- Reduce interest costs.
61. Do a Balance Transfer
Transfer your debt from high-interest debt to low-interest consumer debt. By so doing, you will manage to save some extra cash.
62. Get a Debt Consolidation Loan
Consolidate your multiple consumer debts into a single loan. It helps in lowering the interest rates hence saving you money.
63. Refinance or consolidate your student loan
Refinancing your student loan will help you get lower interest rates on your student loan. Lower interest will ensure that you don't miss a payment. On-time payments will then make you eligible for reliable credit cards.
64. Call your Bank and Negotiate Rates
To save your money, you can call your bank and ask for a discount on your line of credit interest. You should ask them for a lower interest rate on your visa account. Always be persistent in this if you have a good credit history.
65. Close Inactive Bank Accounts
Always make sure that your monthly account activities justify the cost. Having two checking accounts with two different financial institutions sounds reasonable, but it is a little too much beyond that.
66. Repay Your Credit Card Balance in Full
Repaying your credit card balances in full is a helpful way when it comes to saving cash. It helps you, doge, between 19% to 30% per annum in interest costs on balance monthly.
67. Avoid using other financial institution's ATMs
Always stick to your bank ATMs. It will save you cash on transaction fees.
Stop using TAP on Debit Card.
With the TAP features on debit cards, it is very easy to spend money. If you tap six times in a day for a week, that will be 42 times. It adds up so fast hence reducing your savings.
Related: 15 Proven Strategies To Pay Off Your Credit Card Debt Fast
How to Save Money – Review Utilities, Try House Hacking & Cut General Expenses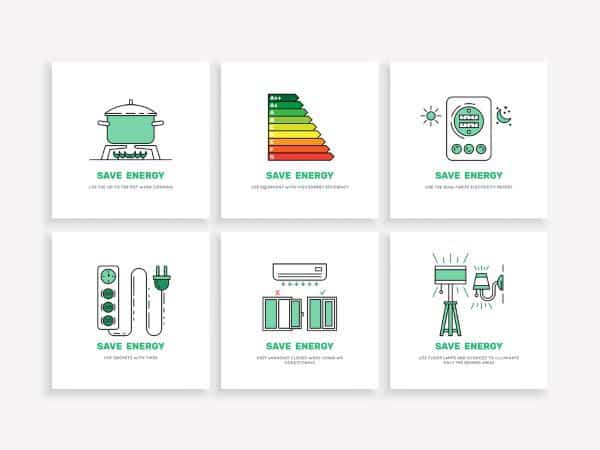 68. Automate Utilities and Debt Payments
By automating utilities and debt payments, one can keep his or her credit score high. It also helps save on late fees and reduces over expenditure.
69. Schedule Preventive maintenance on home
It is important to have scheduled preventive maintenance in your home. To do this, get a tradesperson to check on major appliances, furnaces, gutters, chimneys, A-C, and vents. Doing this will prevent breakdowns and accidents and will also help you save on future expenses.
70. Purchase Refurbished Items
Refurbished items are cheaper compared to new items. Always make sure to buy the items that are gently used.
71. Save money on Insurance Costs & Mortgage Interest
Insurance is essential as it helps provide peace of mind. Always get multiple quotes for home insurance and car insurance.
72. Shop around for home and car insurance
Always get multiple quotes online for car and home insurance.try finding the best deal and switch your insurance to a lower-cost provider.
73. Shop around for life insurance
Life insurance types include life insurance for a term, whole, variable, and universal life insurance. Before acquiring any of these life insurances, it is important to get multiple quotes online and find the best deal. Switching your life insurance to a lower-cost provider will help you save money.
Related: 17 Surefire Money Saving Ways To Improve Your Family Finances Starting Today
74. Refinance Your Mortage
To refinance your mortgage, consolidate high-interest credit card debts into one. It makes it easier to focus and make a single monthly payment other than paying several. It also makes it easy to pay off.
75. Pay Mortgage Bi-Weekly Mortgage
Through bi-weekly mortgage payments, one makes 26 payments rather than 12 monthly. Hence one will make two extra mortgage payments per year.
Related: How to Save Money for a House in 17 Sure-fire Ways
76. Install a Programmable Thermostat
A programmable thermostat is a Money-saving machine. When correctly used, the thermostat helps save the homeowner 10-30% on their cooling and heating bills.
77. Purchase Energy Efficient LED Bulbs
Using energy-efficient bulbs will help save you on your electricity bills. Always ensure that you buy energy-efficient bulbs such as LED bulbs or Phillips Hue bulbs for lighting your house or your home compound at night.
78. Get Energy Efficient appliances.
Before buying any appliances for your house, it is always important to consider their energy consumption. Always make sure that you only purchase appliances that are energy efficient. By so doing, you will be able to save greatly on electricity bills.
79. Downsize Your Home
With a smaller home, you will pay low homeowners insurance, property taxes, and low utility costs. A smaller mortgage amount leads to lower monthly mortgage payments. Through this, one is left with a lot of money to save.
80. Unplug Your Electronics When Not in use
Unplugging electronics when not in use will help you save on electricity bills.
81.DIY Small, Uncomplicated repairs
Use YouTube to learn how to DIY small things like paintings, change floors, and install carpets to save cash. You can also utilize Pinterest and blogs to learn about how to DIY things in your house.
82. Rent out a Room
You can rent out your basement to a student for a spare bedroom. It will earn you enough money to pay for your monthly bills
83. Rent Out Your Garage
You can rent out your garage to a farmer or a business person as storage. It will help you cater to your bills when your cash flow is slow.
84. Rent Out An Extra parking spot
Renting out an extra parking spot will earn you some cash. The cash can be used as an expense on payment for garbage collection.
85. Saving Money- Buy Second Hand
Buy Used Clothes
To shop for used clothes, visit a thrift shop. Used clothes are cheaper compared to new clothes.
86. Buy Used Toys and Books
Buying used toys and books will help you save big. You can also consider borrowing books and magazines from the library.
87. Go Camping or Take Staycations
Once in a while, buy a tent and travel mid-week and book a camping ground.
88. Split Entertainment Cost
When you go out with friends, split the bill.
89. Read Personal Finance Books or Blogs
Blogs such as the Balance blog and books such as the debt-free Forever by Gail Vaz Oxlade will help you build up a savings career.
90. Redeem Credit Cards Points and Rewards
Redeem points to travel or grab a glass of wine at your favourite joint.
91. Monetize your skills
For example, your skills, such as photography, freelancing skills, or even hobbies, can help you earn some cash.
Related: Effective Saving Strategies to Build an Emergency Fund in Record Time
How To Save Money on a low income – Review TV, Cable, Cell Phone and Internet Bills.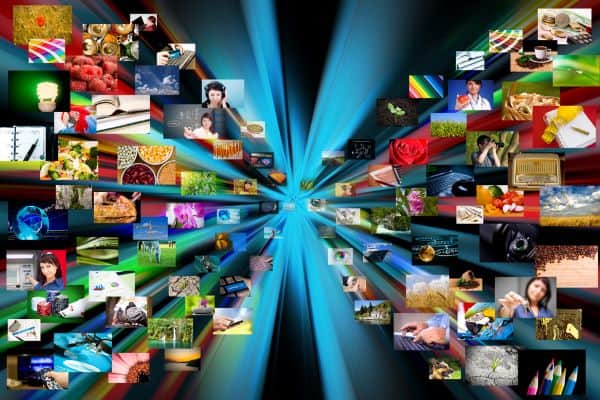 92. Cancel monthly subscriptions
When you are broke, it is important to cancel some monthly subscriptions. Such subscriptions include Netflix, Hulu, Spotify, and Amazon Prime subscriptions. Through this, you can save money that you would have otherwise used on unwanted luxuries.
93. Use Free TV Stream Services.
Using free tv streaming services will help you save a huge sum of money. Watching stations such as Tubi, Trim, Popcornflix, SnagFilms, and Share tv will help you save money, especially if you are broke.
94. Lower Your Cell Phone Bill
Shop around for cheaper plans or change to a different cell provider.
95. Ditch Monthly Subscription
Cancelling unnecessary monthly subscriptions may help save money. Such subscriptions include gym membership, magazine subscription, cable tv, and Netflix.
Realistic Ways to Save Money on Purchases – Be a Smart Shopper
Discover more effective strategies or tips on how to save money on low income and achieve financial stability. Being an intelligent shopper involves you as a shopper adopting strategies to save money on day-to-day purchases.
Conducting thorough research, comparing prices from different websites, and exploring various retailers can help find the best deals, even exploring price matches when shopping.
Waiting to make big-ticket purchases during sales like Black Friday and utilizing loyalty programs can lead to substantial savings.
96. Shopping for non-food items.
Shop With Cash- Paying using cash is cheaper than paying using credit or debit cards.
97. Price Check Items
Before shopping, check the store's price and compare it with another.
98. Stop Impulse Buying
Always wait 24 hours before purchasing an item. It gives you time to rethink your decision.
99. Buy Designer Clothes From Outlets
Designer clothes from outlets are cheaper and help you save money for other expenses.
100. Purchase Quality and Durable clothes
Always buy well-made clothing. It helps save money that is spent on buying clothes now and then.
Related: Money management
Wrap up – How to Save Money on a Low Income.
In conclusion, there are plenty of strategies for saving money with low income fast. As you have learned in the post that saving money is very easy. Explore many creative ways to save money on a low income; for instance, apps which have drastically improved the saving culture nowadays and stop living paycheck to paycheck.
No excuse should hinder anyone from saving money anymore. Understanding the 100 ways to save money on a low income will make it easy for you to save money.
You may also like the following posts:
Let me know your thoughts in the comments below!!
Latest posts by Pachalo Mkandawire
(see all)