Do you wish there was a way to pay off your mortgage faster without refinancing? Mortgage principal, interest, and property tax expenses suck about 29% of your gross annual income. Imagine the extra cash you can save without such expenses. The idea of paying off the mortgage can be pretty discouraging.
Fortunately, there are ways how you can pay your mortgage off quicker. It's fast and easy – anyone can do it. Keep reading to learn the simple steps you can take.
How to Pay Mortgage off Quicker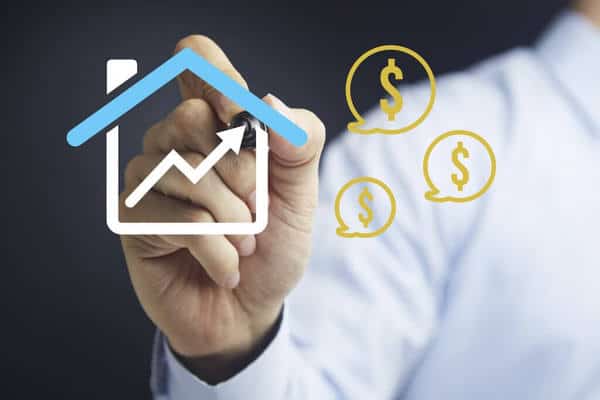 Copyright: Image by StockUnlimited
 
How to pay mortgage off quicker – Make bi-Weekly or weekly payments to accelerate your payments
This method is simple. Just take your regular mortgage payment and divide it in half (for bi-weekly) or in quarters (for weekly) payments. Let's use bi-weekly payments as an example.
If your mortgage payment is $2,000, you would pay $1,000 every two weeks. Essentially, you still pay $2,000 per month; however, you actually make 26 bi-weekly payments, which equals 13 monthly payments.
You'd make one extra mortgage payment per year, which can knock several years off your loan's term.
Paying your mortgage off fast leaves you with disposable income that can be used to boost your nest egg and generation wealth.
How to pay mortgage off quicker – Make an extra payment once per year
Making one extra payment per year can knock several years off your loan's term if you are consistent about it from the start.
A great way to save for it is to set aside 1/12th of your mortgage payment in a separate savings account each month.
At the end of the year, you'll have a full extra mortgage payment to pay toward your mortgage.
How to pay mortgage off quicker – Increase your mortgage payment incrementally each year
Every year add 10% to 15% to your mortgage payment. If you have a $1,000 payment, increase it to $1,100 for a year. During the next year, increase it to $1,210. Continue gradually increasing your payments, allotting the extra payment to the loan's principal to pay the balance down faster.
How to pay mortgage off quicker – Refinance your mortgage into a shorter-term loan
While this method isn't free, it can cut your loan term in half. If you find yourself in a better financial situation now than when you took out your loan, you may qualify for a 15 or 20-year term.
Shorter-term loans typically have lower interest rates, plus you have the benefit of paying the loan off in a much shorter amount of time.
Just make sure you shop around to find the loan with the best interest rate and most competitive closing costs.
Refinancing your mortgage into a shorter-term loan allows you to pay your mortgage off quicker which leaves you with cash in the bank to take advantage of investment opportunities or save for your child's college education.
 
How to pay mortgage off quicker – Make prepayment annually

Copyright: Image by StockUnlimited
If you receive any windfalls, such as bonuses, tax refunds, or commissions, consider paying the money toward your mortgage once per year. It doesn't have to be a specific amount and it doesn't have to match your mortgage payment. You are free to put any extra money toward your principal that you want, helping you pay your balance down faster.
Choose an amount to round up your payment to and make that payment every month. You can round it up to the nearest tens, hundreds, or thousands.
You decide what you can afford. For example, if your mortgage payment is $1,445, you can pay $1,450, $1,500, or $2,000. You know what you can afford. If you are consistent with your efforts, you can knock a little time off your loan's term.
Find a side hustle and use the income to pay down your mortgage
Today it's easy to find side hustles even from the comfort of your own home. Think about things you are good at and that people may pay for such as writing, crafting, or teaching. You can also do things outside of the home, such as dog walking, tutoring, or even taking on a second job. Take any money that you earn and put it toward your loan's principal to pay it down faster.
Sell your recycling and use the cash to pay your mortgage down faster
Do you live in an area where they pay for your recycling? Put the cash to good use by paying down your mortgage.
Since it's not money you would normally have from your regular job, pretend you didn't earn the money and put it start toward your mortgage principal. It's like investing in your future-self, reducing your debts for your future.

Copyright: Image by StockUnlimited
Do you watch your budget? Do you know where you spend your money? If not, it's time to track your spending. Look over your bank statements over the last few months to a year. Do you see areas that you overspend? Maybe you have a shopping habit or you go to the nail salon too often.
What if you could take that money and put it toward your loan's principal instead? A little sacrifice goes a long way when investing in your future self.
Find the right financial advisor who will help you plan your future and find ways to stay accountable
If you have a financial advisor, make sure his values align with your own. Does he hold you accountable for your goals?
Have you told him of your desire to pay your loan off faster? If you aren't feeling held accountable or as if he helps you plan to pay your loan off faster, consider finding a new advisor.
Before you even apply for a mortgage, there are a few things you should do to prepare yourself.
You don't always need a down payment. Loans like the VA and USDA loan provide 100% financing, but other loan programs, such as the FHA loan and conventional loans do require money down. In fact, the more money you put down on a home, the better your chances of loan approval become.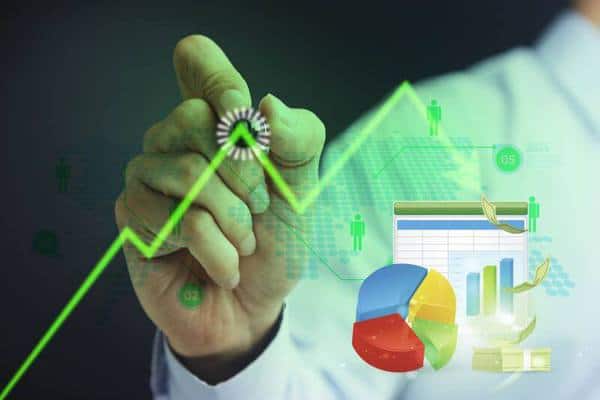 Copyright: Image by StockUnlimited
 
The higher your credit score is, the better your chances of loan approval become. Some loan programs, such as the FHA loan, allow credit scores as low as 580. Conventional loans, on the other hand, require credit scores of at least 680 in some cases.
The higher your credit score and the better your credit history, the better loan terms a lender can provide.
Lenders calculate your debt-to-income ratio when determining your ability to afford a loan. Your DTI is a comparison of your gross monthly income to your monthly debts. The fewer monthly debts you have, the easier it is to qualify. Try paying off your student loans and/or reducing credit card debt before applying for a mortgage loan.
Before you shop for a home, you should know how much loan you can afford. Getting pre-approved by a lender lets you know how much loan they will give you and at what terms. You'll know what conditions you must satisfy and what loan program a lender will give you, whether FHA, VA, USDA, or conventional.
You may have the option between a variable interest rate and a fixed rate term. A variable-rate changes annually, in most cases, after an initial introductory period. The introductory period lasts anywhere from 3 years to 7 years, depending on the term chosen.
After that, the rate adjusts annually according to its index. A fixed-rate stays the same rate for the entire term; you never have to worry about it adjusting. Most people choose the variable rate if they are in the home for a short period or they need the lower introductory rate to qualify for the loan.
You'll need an emergency fund
Owning a home is expensive. You'll pay more than just the mortgage payment. You'll need to keep up with the maintenance and repairs. On average, homeowners pay 1% of the home's value in maintenance and repairs, but you should always plan for the worst.
An emergency fund can also help you stay on time with your mortgage payments should you fall ill or lose your job.
Understand the finality of a mortgage
Once you invest in a home and take out a mortgage, you give up the freedom to earn a return on other investments. The money invested in your home is a long-term investment. You can't just pack up and leave the home, expecting to get your money back.
Buying a home ties up your money until you sell the home and pay the mortgage off which takes time and money.
 
Top Questions to Ask When Shopping for a Mortgage

Copyright: Image by StockUnlimited
As you shop for a mortgage, which you should do with at least three lenders, ask the following questions:
What programs do you offer?
Today, there are government-backed programs with flexible guidelines, such as the FHA, VA, and USDA loans.
There are also Fannie Mae and Freddie Mac loans (conventional loans), as well as subprime loans offered by individual lenders. Know the differences and which loan will suit you the best.
It costs money to close a loan. Each lender charges different fees. Compare the fees to one another and choose the lender that offers the most affordable option. You can always negotiate the fees as well.
Is there a pre-payment penalty?
Most loans today don't have a prepayment penalty, but it's worth asking. If there is a prepayment penalty, it means that you pay a fee if you pay the loan off earlier than its intended term.
Is the mortgage program available in both a fixed and adjustable rate?
Find out if the mortgage is available in both terms so that you can compare your options. Look at the bottom line figure – how much will the loan cost you in interest, given its worst-case scenario? That means if rates adjust to their highest, how much would it cost you in interest over the life of the loan?
What are your down payment options?
Each loan program has different down payment requirements. Find out first if you need a down payment.
Next, find out if you'll pay mortgage insurance or PMI on the loan if you put down less than 20% on the home. Each program has different options that affect your payment differently.
 
If you are putting less than 20% down, how can you eliminate PMI?
Ask how long you'll pay PMI and how you can eliminate it. Most programs allow you to eliminate the insurance once you owe less than 80% of the home's original value unless you have government financing. FHA and USDA loans carry mortgage insurance for the life of the loan.
How long is your rate offer good for?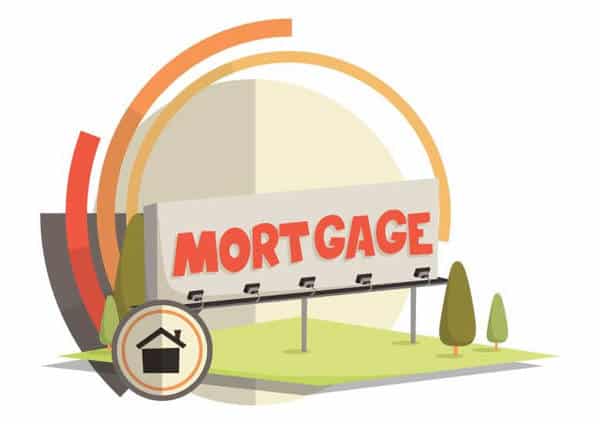 Copyright: Image by StockUnlimited
You have to lock your interest rate with a lender in order to 'get that rate.' Always ask how long the rate lock is good for and what happens if the rate expires before you close on the loan.
Will your rate change if the closing is delayed?
Closings get delayed for many reasons. Find out how the lender will handle your rate lock if it expires within that time.
Many lenders offer a free extension if it's a matter of a few days, but if it's any longer than that, you may have to pay a fee.
Will my down payment amount change the rate?
Typically, the more money you put down on a home, the less risk you pose to the lender. Oftentimes lenders offer lower interest rates for the lower risk.
It's worth asking how much money you can save on interest just by putting a little more money down on the home.
Ask if the loan is available in an interest only payment option.
Some lenders still offer interest-only payment options. While it's not as common as it was years ago, they do still exist.
If you need that option to help you afford your mortgage payments for the short-term, you may find a willing lender.
Just know that eventually, you'll pay principal and interest payments in order to pay the loan balance off in full.
Do I have to escrow the property taxes and homeowner's insurance?
Most loan programs require you to escrow your taxes and insurance, but not all do. If you want the responsibility of paying your own taxes and insurance, you'll likely pay a fee of 0.25% of your loan amount.
If you improve your credit scores, can I get a better rate?
If you receive less than attractive interest rate quotes, ask lenders what you can do to get a lower rate. Sometimes just improving your credit score by a few points is enough for the lender to offer a lower rate.
 
Related: 8 First-Time Homebuyer Tips and Mistakes to Avoid
 
In Conclusion
Buying a home is one of the largest investments you'll make in your lifetime. Make sure you understand the terms of your mortgage, the interest costs, and closing fees before taking out a loan.
It could be your loan for the next 30 years but it doesn't have to be.
If you follow the strategies described above it can shorten your mortgage term for up to half of the original amount.
Imagine a mortgage-free life that can free up lots of cash for other life needs, for instance, retirement savings, saving for children's education, cash for vacations, and whatever passions you may have in your life.
 
You may also like the following posts:
Latest posts by Kim Pinnelli
(see all)