5 Tips to Buy A Car At An Auto Auction
What Is a Car Auction?
A car auction is a smart way to buy a used or old car at a cheaper price. An auction allows buyers to save money on a car rather than buy it directly from a private seller or a dealer.
Although most auctioned cars are fairly used, some of them are almost new. A public car auction may include cars that have stayed for too long on the lot at the dealership.
Anyone can learn and master skills on how to buy a car at the auction.
How Many Types of Auction Are There?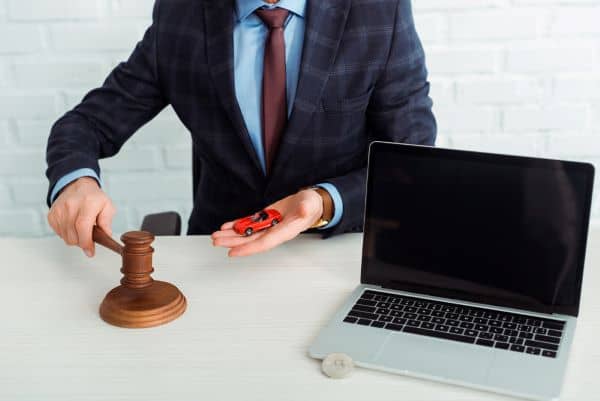 1.Government Auction
Government auctions are auctions organized by the customs service or a government body. This type of auction is usually organized to sell off a vehicle that has been seized or impounded by the government. A government auction is also organized to sell off old cars of government agencies.
Government auction cars for sale include; buses, utility trucks, and also police cruisers.
2.Public Auctions
A public car auction is an auction done directly by the auction company. In this type of auction, the auction company helps the seller to sell their car for a fee. A public auction allows anybody to bid for the car at any price they seem fit.
Although cars at public auctions do not sell at wholesale dealer auctions, they are perfect for individual biddings. Public car auction includes; repossessed cars from banks, SUVs, flood junkers, and sports cars.
Where Do Auction Cars Come From?
Auction cars for sale are sourced from so many different places. Before you buy it, it's important to know where it came from. Here are some notable sources of cars sold at an auction:
Repossessed cars
Repossessed cars are usually sourced from registered owners when they default on car payments. To recoup the cost of the car, the car is retrieved and auctioned.
Used Corporate cars
Most of the time, corporate cars are auctioned by agencies and private establishments when there is an available replacement. So company management can decide to auction a used car in exchange for another one.
Government Vehicles
Government vehicles are mostly cars leased out to employees on a government job for 3-5 years of active service. At the end of the term, these cars are usually sold to the public through auctions. Government auction cars for sale can also include vehicles seized and impounded by government agencies. These vehicles are usually auctioned and sold at a discount.
Rental vehicles
The retirement plan for a rental vehicle involves; repurchasing by the manufacturer, selling to consumers, selling for parts, and wholesale auctioning. If rental vehicles are still in perfect shape, the rental company can sell the cars at wholesale auctions.
Auction cars allow you to buy a car on a budget. But no matter how attractive a car is or how cheap its bidding is, make sure you investigate the source before making a purchase.
Auction Regulation: The Law of Auctions
Steps To Follow When Buying A Car At An Auction
Here are simple but critical tips to buy a car at auction:
1. Research The Car Auction Business In Your Area
Whether you want to participate in a public auction car or a government auction car, ensure to research the business in your area. Identify the companies auctioning cars, their service charge, and the source of their fleet.
Before making any decision, ask about the car dealers in your area, the years the companies have been in the business, and ask from local consumers if the companies are known for some unfair practices.
You can also find out if the companies have any record of complaints from the Better Business Bureau to know whether to deal with them or not. Researching a car auction business will help you make an informed decision.
Shiny auction cars for sale do not represent the condition of the car. So, do your due diligence.
2.Car Auction Buying Guide – Register In Advance
Preferably online: Although some auctions do not require participants to register in advance, it is best to do so.
Registering in advance will not only secure your space in the bidding process, but it will also give you access to some features on the platform.
Contact the auctioneer for the registration link, read and get familiar with the auction terms and agreement, input your details, and get yourself ready for the auction process. In an online auction, some companies allow participants to bid after choosing from available options.
In dealing with such a company, registering in advance will help you determine the option you should go for.
3. Compare The Cars Available Online Before The Auction Day
Registering for an auction days before the auction will give you access to certain features on the platform. Amongst others, you will undoubtedly be given access to the details about the cars up for sale.
So based on your need, gather details and compare the cars on the platform.
4. Visit The Lot To Inspect Your Desired Vehicle
Every auction company has a lot where cars are displayed for immediate purchase. After choosing your desired car on the online platform, you should visit the lot to check the vehicle you chose days before the auction.
Inspect the vehicle, check if the features are in the right shape, intact, and in good condition. You shouldn't completely trust all you see on the online platform. So it is best to book a physical inspection period before the auction day.
You can also employ a car inspector to inspect on your behalf.
5. Do A Market Value Check
Ensure to do a market value check of the car you want to bid for before the auction date. Compare the prices from dealers to determine your bidding limit.
Related: Financial Plans 101: What Are They and How Can You Make One?
Auction Buying Tips – How To Inspect A Vehicle Before An Auction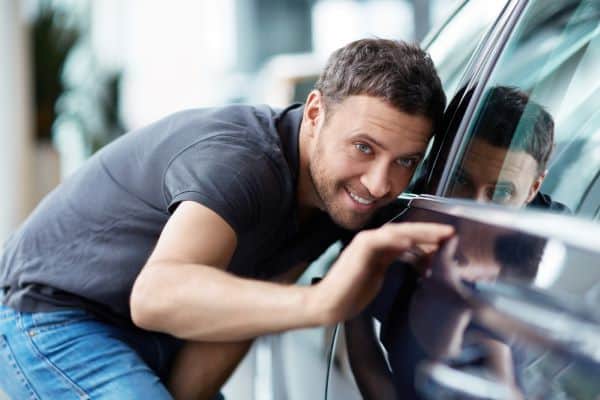 Buying a car in a public car auction is like buying a foreclosed home. You can hardly decide to buy a car or home without going for a physical inspection. Here are the things to note while inspecting a vehicle before an auction.
Check the Documentation (Vehicle History Report)
No matter the type of car you want, ensure you check the Vehicle History Report. The Vehicle History Report will enable you to get information pertaining to title history, accidents, major repairs, lines, and even auction history.
Check the Car's Exterior and Interior
During the inspection, ensure the car is placed in a lit environment. Have a close look at the car for tiny details like dents or scratches and have a "distant look at the car to identify things that can only be spotted from afar.
If there is a history of an accident, check to see if any part of the car is rusting.
Also, check to see if the colors used in painting the car matches well and if the windshield is free of any damage. Inspect the seats, door handle, brake, the side mirror, and other internal parts of the car.
Examine the Engine of the Car
The engine of the car is the life of the car. If possible, start the car to test the engine. While the engine is working, take time to listen to the sound the engine gives. That sound will determine whether the engine is in good condition or not.
Check the temperature gauge, watch how the temperature gauge increases, check the clutch, transmission, steering, and suspension. Test the brakes and see how well you can handle the car.
Check for Panel damage, hail damage, and dings
Check to see if the car has a body repair history. If it does, check to see if it's well done. Also, check for hail damage to be sure the car is in a good state.
Check the Vehicle Identification Number (VIN)
Check to see if the Vehicle Identification number matches the one at the lower part of the windscreen. Since the VIN is unique to a car, you will be able to verify the car's true identity.
Make sure Electronics are working
You don't want to buy a car without air conditioning or an audio system. Test the air conditioning, the power windows, and the audio system. Check to see if the battery of the car is strong enough for anything you want to do.
Check the Tires
Check all four tires to see if they are worn-out or damaged. Find out the tire brand to see if it's a reliable brand. Also, check how even the tires are to prevent wheel alignment issues.
Related: A Super Simple Beginner's Guide to Financial Literacy and Why It's Important
Sources of Funding to Buy a Car At Auction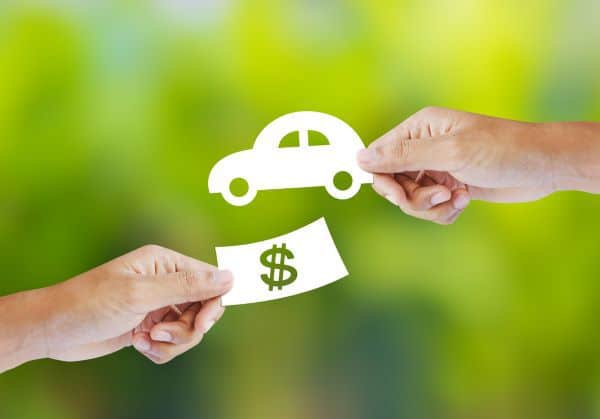 Used Car Loan
Used car loans can be taken from a bank or credit union, car dealers, or online lenders. Taking a used car loan from a bank or credit union gives you a firm guarantee of how much a loan would cost you and how you can negotiate with the dealer.
However, it is easier to apply for a used car loan at a credit union than a bank because credit unions take a more personal approach towards loans. More so, they offer better interest rates than banks.
Unsecured Personal Loan
This type of loan is not protected by collateral or a guarantor. You can borrow an amount of money to pay for your desired car and then repay it with interest in a fixed monthly payment. However, interest rates are usually high and dependent on the quality of your credit.
Cash Payment
If you have some money saved up, it is best to pay for the vehicle with cash. In some auctions, only participants with cash are allowed to participate in the bidding process.
A Secured or Unsecured Credit Line
Although they are both open-ended loan types, a secured line of credit is guaranteed by collateral while the unsecured line of credit is not guaranteed by collateral. Both lines of credit can be used flexibly with a low and steady repayment plan.
As long as the repayment process is up to date, you won't be required to pay in full.
Credit Card
A credit card is a type of unsecured line of credit. Although it is a reliable means to pay for a car auction for sale, it is not recommended as the rates are incredibly high. Issuers demand a high-interest rate because they have nothing to seize in compensation if the cardholder defaults.
Related: 17 Surefire Money Saving Ways To Improve Your Family Finances Starting Today
How To Buy a Car From the Auction – Tips To Ease Your Car Buying Experience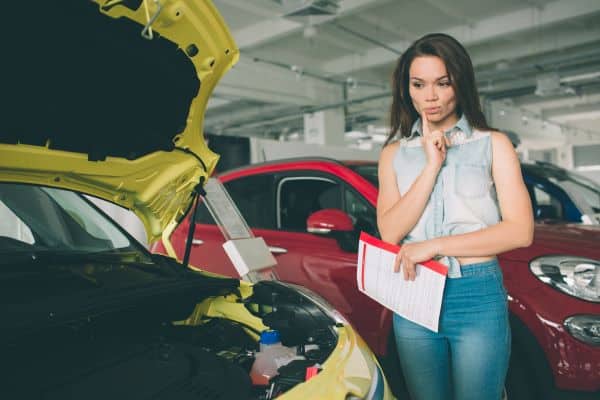 Learn More About The Car
Find out the source of the car, check its certification, and go for inspection. If you have little idea about cars, take someone that can guide you along.
Don't Make Commitment Easily
Committing so soon can cause you to make the wrong decision. Observe other bidders, watch the auction closely, avoid getting carried away with the auction process, and do not spend more than a car is worth.
Watch From The Sidelines
Take note of bidders who are too active. Those types of bidders are positioned in the auction to pump up the price.
So watch and be very calculative.
Establish a Sinking Fund for Repairs After Purchasing
Establishing a sinking fund for the car will help you avoid a lump-sum payment for repairs.
Budget for a Buyer's Fee
Asides from the money you have to pay for a car, you will need to budget a buyer's fee. This fee will go directly into the account of the auctioning company.
Determine Your Competition
Scan around to see people planning to compete with you during the public car auction. That will help you determine if you can increase the bidding price or not.
Understand That Usage Might Be Temporary
Auction cars for sale might only be good for the short term. So ask the dealer for the estimated usage time.
Always Bid an Odd Number
When biding, ensure you bid with an odd number. Most times, odd numbers are unique.
Don't be deceived by Appearances
Auction cars for sale tend to have a reality distortion around. So don't be deceived by how shiny and beautiful it looks. Book a session, and test the car thoroughly.
'As Is' Means 'As Is'
Public car auction sells in 'as is' condition. This means that you shouldn't expect guarantees, warranties, or legal recourse.
Look At Other Bidders' Actions
It is best to attend auctions before participating in one. It will help you observe reactions and identify the game players.
Set Your Price Ceiling Before The Bid
Setting your price ceiling is crucial, so you don't go above your budget.
Ask Questions
If you do not understand anything, ask questions. There is little or nothing the dealer can do after you pay for the car.
Keep Your Cool
Buying a car can sprout anxiety. Keep your cool and avoid being uneasy about making a perfect choice.
Crunch The Numbers
Determine the amount you have and compare it with the amount needed to get the car.
After equipping yourself with all this knowledge, place a bid for the vehicle. Once your bid is accepted, you will be required to make payment with cash, bank certified check, or bank draft. With all due procedures completed, you can have the car to yourself.
Related: How To Save On Electricity and Water Bills in the Home (Without Seriously Affecting Your Quality Of Life)
Conclusion on how to buy a car from an auction
Car auctions are not only beneficial to buyers; they are also beneficial to sellers. Irrespective of the intention behind selling the car or buying the car, it's a win-win situation for both parties. However, ensure you are smart enough to avoid getting duped.
Follow this ultimate guide when buying a car at the auction, save some cash, and get yourself a good car on a budget.
You may also like the following posts:
Mompreneur Lifestyle: 12 Best Business Ideas to Start Today
Let me know your thoughts in the comments below!!
Latest posts by Pachalo Mkandawire
(see all)