I celebrate being frugal here and there. However, there are times where frugality now will cost you more in the future. Don't get me wrong, I appreciate a good sale where ever I can find them. This is how most of us have been raised to do. Earn your money, save all that money, invest some on the side, and one day, when you're in your late 50's and 60's you'll be rich. Now, don't get me wrong, saving is an essential aspect of getting ahead in life.
Whether it's paying for your tuition, buying a car, or taking out a mortgage for your first home. However, contrary to what we have been taught to believe throughout our lives, being frugal may not be as cost-effective as we think.
In fact, there are at least 21 things that frugality now will cost you more in the future. Let's take a look at these!
What is Frugal Living?
Before getting into the details of why a thrifty lifestyle may not be as beneficial as we think, let's outline what exactly frugal living is. Simply put, frugal living or a thrifty lifestyle means living within your means and being conscious about your money and spending habits.
In the future, you will live more comfortably and not have to worry about your spending habits.
Why are many people adopting a frugal lifestyle?
I agree with everyone that sees an increase in the cost of living than how it was 50 years ago. And while the cost of living has gone up, lower and middle-class wages have remained relatively the same. Put two and two together, and you can see where the big issue is.
Therefore, many younger generations, aka millennials and Gen Z's, are having to cut back on this spending for them to even have a fighting chance at being able to purchase a home one day. So, they begin to live a thrifty lifestyle in any way they can.
Frugal living ideas include not only buying coffees every morning, reducing the number of times you go out to eat, cutting back on activities, and limiting their spending on items and clothing.
Is it worth being frugal?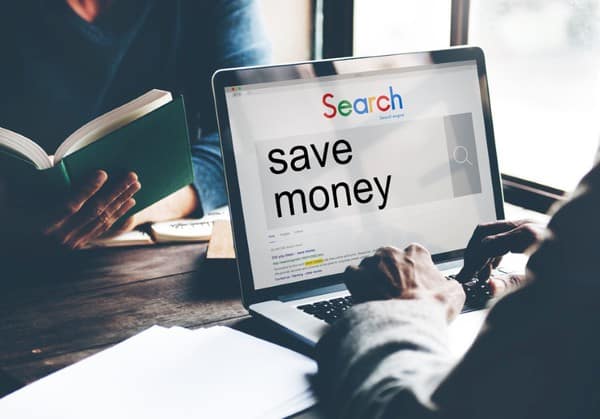 Whether living a frugal lifestyle is worth it or not will depend on the person you speak to. While some people swear by lifestyle and believe frugal tips to save money work effectively, others may not have the same perspective. That being said, people who say frugal living tips work also state the following benefits:
Learning how to have more self-control
Teaches you to have value in the little things in life
A thrifty lifestyle is good for protecting the environment
Help keep your house uncluttered and clean
Reduces the amount of financial stress you have in your life
What are the cons of being frugal?
On the other hand, as we briefly mentioned, some people may not be on board with frugal living tips to save money for the following reasons:
You miss out on activities with your friends and family to save money, which can be very isolating
Frugal tips to save money sets up a false standard of living
You often get what you pay for, meaning lower-quality foods
21 ways frugality now will cost you more in the future
Now that we've covered the basics of frugality and some ways to be frugal and save money that people swear by let's take a look at things that frugality now will cost you more in the future.
1. Eating Unhealthy
First, on our list, is an unhealthily eating lifestyle to save cash. If you cut eating healthy food items to be frugal and save money in the process. Cutting down on food to achieve a thrifty lifestyle often lead to purchases of unhealthy, processed foods full of heavy salts and fats, with zero nutritional value.
While it's okay to have a bowl of $1 ramen now and then, having such foods will make you age faster. Also, make your body more susceptible to developing chronic illnesses such as high blood pressure and heart disease later on in life.
Although good quality food, such as fresh produce, red meat, and veggies are not cheap. However, if you make deep cuts on them it can have serious long-term health effects.
2. Neglecting to Repair leaky roof
Buying a home is one thing. Maintaining it afterward is another. Another adverse effect of frugal living is not maintaining the quality of your home over time. If you're living a thrifty lifestyle you most likely are going to be purchase an older home because it will save you money.
Older house months or years down the line will begin deteriorating and things will start breaking down. For example, having a leaky roof is often the first thing to deteriorate in an older house.
Instead of managing the leak right then and there, you usually wait until water damage has ruined your entire home before realizing the severity of the problem. This is a classic example of how frugality now will cost you more in the future.
Related:Roofing Maintenance: How To Take Care of Your Roof
3. Ignoring car repairs

I think we've all been in the same boat at least once in our lives when we continue to neglect our oil change or other important repairs. However, over time the problem grows and the car breaks down.
At this point, the repairs will cost you more money that causes anxiety especially if you have no emergency fund in place . Lack of emergency funds saved up will lead you to get into debt.
Therefore living a frugal lifestyle in the short term, you may save money by ignoring car repairs but when the problem becomes more severe. Like the leaky roof, waiting longer will cause more damage and will cost you much more in the end.
Related: How To Save On Electricity and Water Bills in the Home (Without Seriously Affecting Your Quality Of Life)
4. Deferring dental checkups or fillings
Another frugal living lifestyle that people tend to adopt blindly is refraining from going to the dentist and having their teeth clean. As a result of eating all that cheap processed food, you develop cavities growing from all the sugar and high salt content.
If left too long, your teeth are going to begin to corrode and fall out eventually. Eventually, you are going to have to pay the cost of buying implants or dentures.
5. Stagnating at work – Not moving up the ladder at work
Frugal people tend to be too comfortable living within their means that they fail to go after work opportunities that will make them more money. This sense of comfort can often lead to a lack of motivation, which will keep them in the same job position they began 20 years down the line.
If you do not move up the ladder you miss the increase in employer-matched retirement contribution for 401K (or RSP in Canada). For instance, if you are at 4% employer contribution rather than 6% that comes with a promotion.
A 2% increase that you pass up on will have a huge effect on the total retirement package over ten years or more. It's very important to take advantage of every opportunity to move up the ladder. It may come with more job responsibilities but it also comes with higher financial gains.
6. Neglecting to maintain your furnace – annual checkups
Another home-related tip that people believe is the best way to be frugal is to neglect furnace repairs or annual check-ups.
You turn off the heat during the summer and keep it operating at a maximum temperature in the winter. However, since you do not use the furnace at maximum capacity all year round, you often neglect to do routine maintenance checks.
Over the years, the furnace will end up breaking down, and what would have been simple fix years initially is now costing you thousands of dollars to replace.
7. Buying appliances or a car at auction
While you may find some trendy vintage items at an auction, never buy cars or appliances there. Remember, there is a reason someone decided to put them up for sale. Additionally, they do not come with any warranty, so the cost is your full responsibility when they break down.
If you believe that saving money on used items such as these is a great idea oh boy you're mistaken because, in the long run, you will pay dearly. Not that everything that is second hand is, just stay away from older cars and appliances. This is a typical example of how frugality now will cost you more in the future.
8. Couponing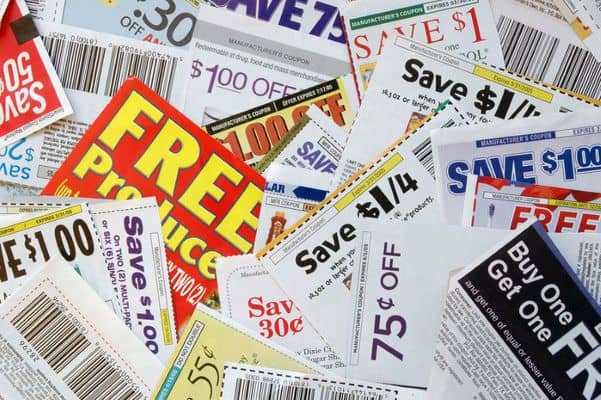 I think we've all watched an episode of TLC's extreme couponing and thought, "wow, I could probably do that." And while you probably could save money here and there with a coupon, what the show fails to indicate to viewers is that these coupon enthusiasts don't work and spend hours a day finding coupons to get that many savings in one shopping spree.

This is highly unrealistic and will cost you more money in the long run –mostly if you can't work. A $1 saving that took you ten hours to find doesn't make economic sense. You could have worked those hours to earn more money than the savings you got from the coupon.
9. Not working out – maintaining good health
Gym memberships are cheap. Many people will cut working out from their daily routines as one of their frugal living ideas. While you still can work out here and there, people are often not as motivated to work out at home as at a gym.
With all that processed food and lack of exercising, frugal tips to save money, such as not going to the gym, will cause more health conditions down the line.
10. Buying low-quality big-ticket items
Although buying low-quality big-ticket items such as cars, appliances, and electronics may seem like one of the best ways to be frugal, they will likely have technical or mechanical issues later down the line.
This will cause you to spend more money in the long run by continuously replacing your items more frequently.
11. Deferring taking life insurance policy
Life insurance policies are fundamental to have especially when you are growing older or are in a hazardous work line. Living a frugal lifestyle will be one of those "unnecessary expenses" that people do not find necessary.
However, should anything happen to you, your family will not be compensated for your passing, which can cause substantial financial stress afterward.
12. Adopting Unrealistic budget- cut to the bone budget

One of the main things that frugality now will cost you more is having unrealistic budget practices later on in life. Even if you do end up making money, you always living in the sense of lack and need to save mentality will make it hard to appreciate making more money later on in life.
You will still be chasing after a dollar amount instead of focusing on the now and enjoying life.
13. Neglecting to Repair leaky water heater
Again, similar to the leaky roof and the furnace, if you do not make repairs upfront and deal with the problem at the moment, these small problems are going to get worse over time and cost you more money.
Remember that dealing with issues head-on instead of pushing them to the side is going to save you money and time in the long run.
Related: Roofing Maintenance: How To Take Care of Your Roof
14. Cutting corners on Health insurance
Health insurance is another corner that frugal people cut corners on but should avoid at all costs. You never know when you will have a health emergency later on in life that is too severe.
If you cut corners on your insurance, you could pay way more than you would have in hospital bills, which wipe you clean of all your savings.
15. Not keeping (skipping) your annual health checkups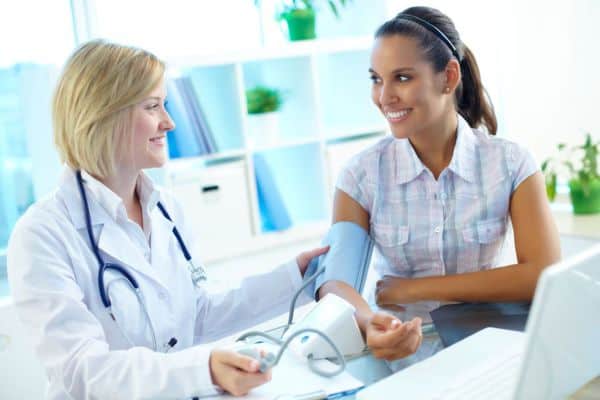 Like neglecting to go to the dentist, if you do not go to the doctor and keep up to date with your health checkups, you may be missing out on essential health diagnoses of preventative measures that can save your health or even life down the line.
While many people believe not going to the doctor is one of the best ways to be frugal and save money, it simply is not.
16. Shopping at warehouse clubs
While there is nothing wrong with shopping at warehouse clubs, their clothing and other items are of low quality or inexpensive. Stuff purchased from there does not last longer than those from reliable shopping stores. In addition to not lasting longer, the cheap fabric is uncomfortable and does not breathe well.
So, make sure to pay a little extra upfront with a guarantee to have a better quality item than choosing the lower quality options.
17. Delaying saving early for retirement
One of the things that frugality now will cost you more in the future is neglecting to retire on time. Remember, you will always be chasing after a dollar amount that you feel is necessary to make you happy, which will push your retirement back later and later.
If you retire late it means you have less time to enjoy retirement and pursue other hobbies like traveling, spending time with grandchildren, and rock climbing. You will have less stamina to partake in all these activities if you wait until you are in your 70s or 80s. This is both unhealthy and unrealistic altogether.
18. DIY Everything
Don't get me wrong, a little DIY here and there is fun plus it gives you a sense of pride. In addition, it keeps money in your pocket rather than paying some handyman. However, when you DIY everything in your home, there are bound to be problems with the quality of work.
When you DIY everything yourself you may miss an aspect of the repair that can cause more problems down the road. For instance, if you DIY a hole in the wall when patching it you drive a nail into wiring behind the drywall which can set the house on fire.
The next time you decide to do a DIY job, ensure you have the right skills essential to do the job properly. This is a common way that many people are affected by frugality now but it ends up costing them more in the future.
19. Buying Low-Quality Products
Again, if you believe that frugal living ideas such as purchasing lower quality products like clothing will save you in the long run. However, this is just going to make your items deteriorate quicker –making you spend more money over time instead of investing upfront.
In addition to clothing, frugality can cost you more money with items, for instance, electronics, kitchenware, and linens. Investing in quality items means replacing that pot or coffee maker once every 10 years instead of yearly.
20. Neglecting Your Credit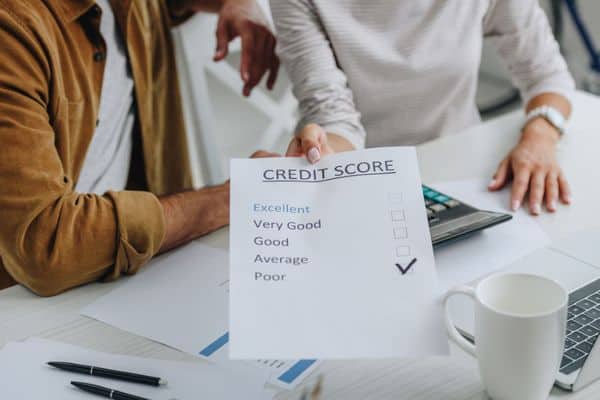 Whether you're in the market to buy a big-ticket item or not, everyone knows that you need to have a good credit score to take out a loan or a mortgage.
If you are living a frugal lifestyle and neglecting to open a credit card or use a credit card. You may have money in the bank, but lenders are not going to take one look at you without you having a good credit score.
21. Getting a cheap home insurance policy
Last but certainly not least on our list, we have cutting corners on home insurance policies. If you spend all that time saving up for a house and don't purchase an acceptable home insurance policy, you're going to be hurting your future rather than investing in it.
Remember, just because it's cheaper doesn't mean that it's going to save you money down the line.
Conclusion to Ways Frugality Now Will Cost You More in the Future
As you can see, while a thrifty lifestyle may seem like a positive way of living, the consequences later down the line are going to cost you way more money. Remember that while it's okay to save and have a budget, don't get into the mindset of being in lack all the time. You will always be chasing an amount for the rest of your life and never be truly satisfied with the outcome.
Pay attention to all the points and ways frugality now will cost you more in the future as there are some things we can't settle for a cheap alternative.
You may also like the following posts:
Latest posts by Pachalo Mkandawire
(see all)