Consumer credit counseling services help overstretched credit users pay off high-interest rate credit card debt. No matter the area of life, we could all use a little bit of advice every now and then. Credit counseling service does exactly that. A licensed credit counselor offers advice on how to get out of debt. Also, help you establish a healthy relationship with your finances and the advice is individually tailored.
What is consumer credit counseling service
Consumer credit counseling service is an excellent resource for people to gain some understanding of their financial situation and how they can make it better. It may also be the first step into reaching a goal like buying a home, having a baby, or starting a business.
There are many different types and levels of credit counseling ranging from free advice and budgeting help to assist in debt payment, debt consolidation, and debt settlement. To find out which is the best path for you, you should begin with a credit counseling consultation.
How does consumer credit counseling work?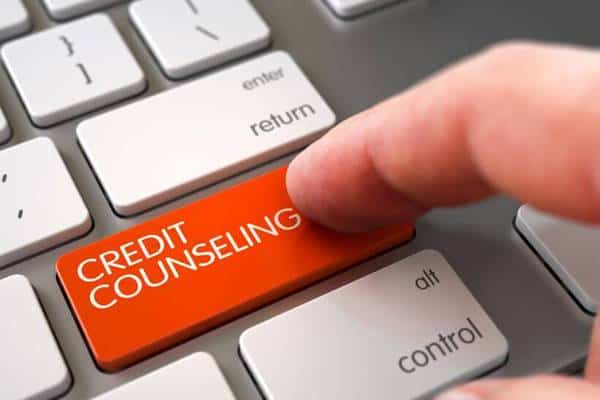 Consumer credit counseling usually begins with a consultation. Reputable credit counseling companies like the National Foundation for Credit Counseling (NFCC), which is a non-profit, offer consultations and services free of charge. However, Tomas Nitzsche, communications lead at credit counseling agency Money Management International, says to,
beware of organizations — even those with 'nonprofit' status — that charge for educational materials and workshops.
Consumer credit counseling sessions typically take up 30 minutes to an hour of your time during which you will go through a variety of financial topics.
Types of credit counseling services?
There are two types of consumer credit counseling service organizations. One is for-profit and another is a non-profit organization. If you approach a for-profit credit counseling organization, you'll have to pay a fee for the services rendered.
Non-profit credit counseling services receive a grant from the credit card companies that they help to settle. Therefore do not charge a penny for the credit evaluation process. But they do charge a fee if you set up a debt management plan and follow through the entire process
When should you go for credit counseling?
Go for credit counseling service when you are having difficulties managing your finances. If you're looking for financial management guidance, strategies to pay off debts, and in financial distress.
Credit counseling services are offered free of charge, therefore do not hesitate to reach out to book an appointment. A licensed counselor in money management will help you to get a grip on your budgeting or personal finances. You also retain a good credit score or rating and possibly prevent bankruptcy.
What to expect during your initial credit counseling session
According to Nitzche and Credit Karma, here are some things you can expect during your initial credit counseling session:
Free budgeting help
A free review of your credit report
Steps that you can take to improve your financial situation
Other sources and tools that can help you accomplish your goals.
The NFCC says that in order to make the process go more smoothly, you should have these things on-hand when you have your consultation:
List of current expenses including bills, loans and entertainment expenses
Recent paystubs
Recent credit statements
Any existing budget plans
After your initial credit counseling session, you should have a plan in place for the future and a good idea of what you have to do to get out of debt. Most consumer debt counseling service providers will have more programs to offer should you like to pay for extra assistance like a Debt Management Plan.
Related:Effective Saving Strategies to Build an Emergency Fund in Record Time
Debt Management Plans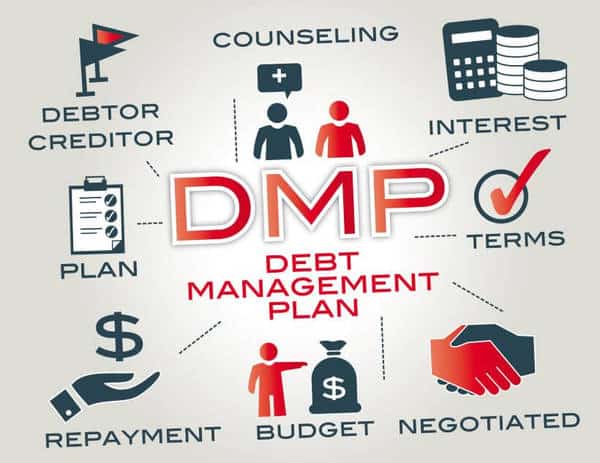 A Debt Management Plan, or DMP, is a service that is offered by most credit counseling agencies. It is a situation in which your counselor will work directly with credit agencies to organize your debt while creating a set schedule of payments with a realistic end date.
When you create a DMP with an NFCC certified financial counselor, they will assess your debts and create a single, monthly payment that you will pay to the agency. From there, your counselor will divide your single payment into separate payments for each debt agency that you owe.
Most agencies will be able to reduce or waive finance charges or fees so that your debts will be paid off as quickly as possible. The only fee that you will have to pay is to the credit counseling agency for assisting you. These fees vary by the agency but typically run about $50 to set up initially with a $35 monthly fee that is recurring until your debts are paid or you no longer are using that agency's services.
Credit Counseling and Credit Scores
If you only use the initial service that is credit counseling and don't go through with a DMP, there will be no marks against you on your credit score.
If you choose to enroll in a DMP. A notation is made on your credit report but that doesn't necessarily mean that your overall score will be affected by your involvement in a Debt Management Plan. In fact, according to credit.org. Future credit lenders may see this notation as a positive mark as it signifies that you are proactive about paying off debts.
In the end, enrolling in a Debt Management Plan should positively affect your credit score. Your credit score is calculated by a few things:
Number of accounts open
New credit
Age of credit
Debt-to-credit ratio
Payment history
While a DMP doesn't necessarily lower or consolidate your debts. It does help you pay them off and get your debt-to-credit ratio at a healthier standing. In these ways, it will help your credit score improve.
Related:Insanely Easy Ways To Get A Free Credit Report
Debt Consolidation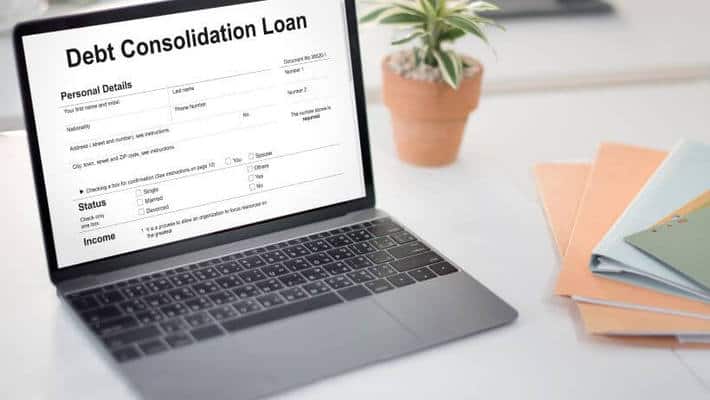 While discussing your financial situation with a credit counselor, you may want to see if debt consolidation is a good option for you.
Debt consolidation is a process in which all of your outstanding high-interest debts (credit card bills) are put together into a single monthly payment. There are a few ways to do this:
Use a 0% interest, balance transfer credit card in which you pay off the entire balance before the 0% interest rate expires (usually 12-18 months)
Apply for a fixed-rate, debt consolidation loan with which you pay off all of your credit cards, and then pay back the loan.
Debt consolidation is a decision that should be made carefully with your debt counselor, especially if you are unfamiliar with the finance world because there are both pros and cons:
Pros of debt consolidation
Pay off debt faster
Have a lower annual interest rate
Debt counselors offer educational materials to clients for instance how to create a budgeting and basic financial planning process education.
Have one monthly payment
Cons of debt consolidation
Consolidating your debt onto a single card may hurt your credit score because to credit companies, it looks like you've maxed out a credit line
Using a card that you have transferred balanced from will dig you into a deeper hole
If you don't stick to your payment plan and pay off your card within the 0% interest-rate timeframe. Obviously, you might be stuck with a credit card that has a high balance and a high-interest rate.
Because of the many factors that go into debt consolidation. it might be a better idea for others than a debt management program. You, credit counselor, should be able to direct you down the correct path.
Related:What Is Debt Consolidation Loan (Save More On Interest Payments)
Debt Settlement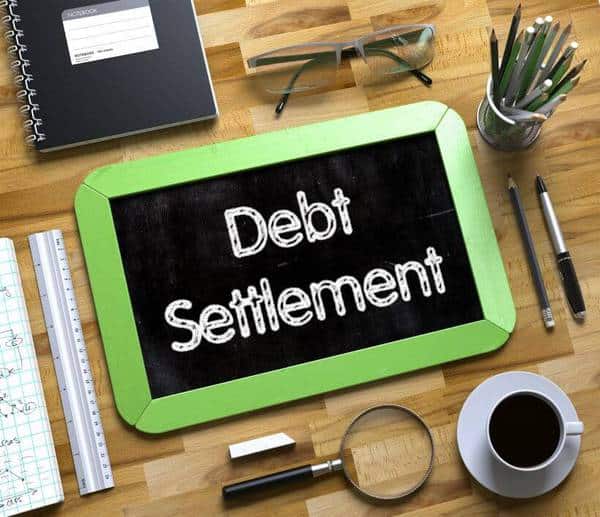 Typically, debt settlement is a last resort. The reason for this is that the debt settlement process is time-consuming, costly, and complicated. So complicated, in fact, that people usually have heir debt counselors negotiate the terms of the settlement for them, as a lawyer would.
Basically, the way the debt settlement works is you (or your representative) comes to an agreement on an amount that is less than the full amount than you owe. For example, if you ow a company $10,000, you may be able to settle your debt for $6,000.
The area that debt settlement gets tricky, though, is in the time it takes to settle and the late fees that incur in the meantime. A debt counselor usually encourages their client to stop all payments on an account that is up for settlement. I this case, late fees, and any other penalties will continue to rack up and count against you even after the debt is settled.
Does Debt management appear on credit Bureau
Out of all of the debt management options, debt settlement is the most likely to hurt your credit score. While discussing this option with your debt counselor, consider these facts about debt settlement:
Debt settlements appear on your credit score for seven years and maybe a factor when lenders consider your applications in the future.
Even after the debt is settled, the credit company can charge a settlement fee of 20-25% and tack it on to your agreed-upon amount.
Typical debt settlement cases typically take 2-3 years to conclude. This means you cay incur up to 36 months of late fees while your case is being considered. This is especially harmful if your case is denied.
If you have multiple accounts with high debts, you will have to initiate a settlement case for each one.
If you make appropriately sized monthly payments on your settled debts, pay on time, and clear your debt in a short time frame. You should see your debt go up in about a year or two. Still, with the mark of debt settlement on your report, lenders can choose to deny you lines of credit or loans.

Related: Drowning In Debt: The Definitive Guide To Debt Management & Paying Debt Off

Credit Counseling services v Consumer Proposal

If none of the above methods of credit counseling sounds right for you, you can go through a process called Consumer Proposal.

Consumer Proposal is a settlement program that is regulated by the government rather than by the credit company itself. In this case, you will repay less than you owe, usually over the course of five years. Consumer Proposals, like regular debt settlements, sill show us as a mark on your credit report for seven years.

In Conclusion

No matter which kind of consumer credit counseling service you choose to pursue. Whether you end up with a consumer credit counseling service for a free consultation. As well as go all the way through with a DMP or debt settlement. The most important thing to do is choose a reputable company that will have your best interests at heart. It's never a bad idea to shop around. Have a few consultations with different agencies before you decide on the best plan for you and your debt.

PIN ME




You may also like the following posts:

 

Let me know your thoughts in the comments below!!

 

Latest posts by Linda Richardson

(see all)