What is Klarna Payments – Buy Now and Pay Later?

Everyone loves shopping online and all of its perks.
With the ease of sitting at home, a few clicks here and there, and voila, all items are delivered directly to your doorstep in a matter of hours/days. Well, you had to pay for them, and that's made possible thanks to online banking platforms.
Do you sometimes surf through numerous catalogues of gadgets, bags, shoes, and exotic clothing in popular e-commerce stores?
Adding some of these items and accessories to your shopping cart, you look at the humongous total cost, and… not having a single dime to pay for these things, you simply empty the cart and go to bed? If this describes you, raise your hands in the air, and now wave them like you just don't care.
But in this case, you do care, but you can't really do much about it, right? Wrong! What if there was a way to get that dream bag, shoe, or new Samsung smartphone immediately without paying for it? That precisely is why buy now, pay later apps and platforms exist.
In this article, you'll discover how initiatives such as Klarna's buy now pay later app are setting the pace in the e-commerce industry.
Fintech Innovation in Mobile Banking Apps
Well, just over two decades ago, you had to go to banks to transfer funds. But now, as long as you have a smartphone, you can pay with a mobile app for many transactions. Every millennial will tell you that the go-to payment strategy is through mobile payments.
To meet every need of their customers and turn window shoppers into actual buyers, online stores and e-commerce websites worldwide are starting to embrace the idea of allowing customers to buy now and pay later.
According to the Office for National Statistics, as many as 10 million people have used at least one out of the many buy now pay later apps available in the last 12 months.
Most of these apps target the young working population between 18 and 34, allowing them to delay or spread the purchase cost over several installments. So what is the trend of 'Buy Now, Pay Later' all about, and how can you benefit from it?
Related:8 Best Investing Apps For Beginners To Grow Money Fast
What is buy now pay later?
Just as the name implies, the buy now pay later initiative (BNPL) is a kind of credit payment that allows you to purchase goods without having to pay straight away but pay for them either later or in installments.
With tons of innovative fintech apps coming into the limelight. Klarna, a Swedish bank, disrupted online financial services by offering solutions for online clothing stores and many e-commerce websites.
These storefronts now allow customers to purchase desired items by either delaying payment for purchase for up to 30 days or breaking the cost into smaller portions that can be repaid over several months.
Klarna Payments – How do buy now pay later work?
The buy now pay later app program provides you with the flexibility of not having to wait until you have the money in your bank account before buying that bag, shoe, or smartwatch you saw online. It's as simple as it sounds.
The buy now pay later app, in partnership with WebBank, allows you to pay for stuff you buy over time. It works like any other credit plan, and it's only reasonable to purchase items you can afford within the specified time.
When you're done placing your item in the cart, at checkout, you will be presented with the option to ship your products instantly but pay for them in smaller installments over time.
Online buy now pay later stores.
Many e-commerce websites and stores have joined the trend to adopt the buy now, pay later initiative.
Stores that utilize this flexible payment method record significantly higher sales and make a profit through fees charged to consumers who failed to make a payment on time.
Some of the popular online buys now pay later stores out there include:
Klarna.
Afterpay.
Asos
Bradford Exchange
Home Shopping Network (HSN)
QVC.com.
Many of these stores offer varying implementations of the buy now pay later payment plan, but the concept remains the same.
As they say, many were called, but few were chosen. In this case, only one has chosen to stand out from the crowd, and that's Klarna buy now pay later app.
What is Klarna and Klarna Payments?

Klarna Disrupt Online Consumer's Landscape With Buy Now and Pay Later
Klarna is a leading e-commerce store founded in Stockholm, Sweden, almost 15 years ago to revolutionize the e-commerce industry and make it easier for people to shop online.
Klarna provides a wide range of products at affordable prices in categories such as Beauty, Home, Electronics, Hobbies, Toys & Entertainment, Health, Clothes & Fashion, and much more.
To spice things up a little bit and make online shopping more flexible for millennials, who are indeed the main drivers of growth in the industry, Klarna pioneered the concept of 'buy now, pay later.'
Klarna Payment – How do I pay later with Klarna?
Klarna allows consumers to buy products and pay later with an invoice. To make payments, you can use your VISA/MasterCard debit or credit card online by logging into the Klarna website or via the Klarna app, which is available on Android and IOS.
Klarna Business Model
Klarna receives revenue from the merchants who accept payments through Klarna's payment solutions and from the consumers who use Klarna's payment solutions.
Klarna makes money by charging merchants for processing payments, charging consumers for late payments, charging banks for cash advances, and charging lenders for interest on consumer loans. Klarna offers three products: Pay in thirty days, Pay in three installments, and financing.
Can you pay in installments?
YES! Not everyone receives 6-figure salaries, so not everyone can afford to use all their income to pay for debts. That's where Klarna's flexible payment plan comes to the rescue.
It allows you to split the cost and pay in 4 interest-free installments. However, much bigger purchases can be broken into 36 monthly payments, which may attract interest charges.
How do you get approved for Klarna's buy now pay later payment plan? This is also easy. There's no special signup required before getting a Klarna credit account. To get started, you must apply for an account at one of the many partnering stores that offer Klarna financing.
When shopping and you're presented with the option to use Klarna financing as a payment method, simply apply during checkout. Your application will be reviewed, and you'll know almost immediately whether or not your application was approved.
Klarna Payment – Do you need good credit for Klarna's buy now pay later program?
Getting approved for Klarna financing is much easier than qualifying for a credit card. Even though the company considers your credit score along with some other essential factors, there's no minimum score required.
However, having a good credit score will always improve your chances of getting approved, just like with any other credit company.
Does Klarna do a hard credit check?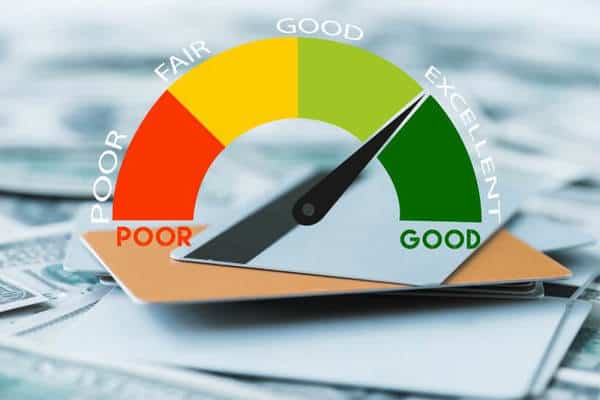 Klarna typically performs soft inquiry checks on your credit to see if you qualify for Klarna financing offers. Klarna will, however, perform a hard credit inquiry if you apply for monthly financing, which may lower your credit scores by a few points.
Can you pay off Klarna?
So you happen to win a lottery days after purchasing using Klarna financing. Yes, you can easily pay off your entire debt early. All you have to do is log in to your account on the website or the app, click on the 'Spending' tab, select the purchase you want to pay off, and then click 'Pay off early.'
Is there a limit on Klarna buy now pay later?
The minimum amount of money you can spend is $35.00. This amount increases with time depending on a host of factors, including how long you have been shopping with Klarna and how many purchases you have successfully repaid. Your credit limit is the maximum amount of credit Klarna will offer you now.
What's the catch with Klarna?
Klarna's buy now pays later payment plan is the best thing to have happened since sliced bread, and thousands of happy customers are reaping the benefits. But what's the catch?
The only thing that could raise a few eyebrows is that every time you apply for split payments by clicking the option to "Slice it,"
Klarna does a semi-hard credit check. Semi-hard credit checks are good for 90 days; however, when done too many times, it will negatively affect your credit score.
What happens if you don't pay Klarna?
Nobody likes bad debt, but if the day to pay for your order reaches, Klarna will automatically attempt to charge the account linked to the MasterCard or VISA card details you entered at checkout. If this payment fails, another attempt will be made after seven days.
If that also fails, another attempt will be made after a further seven days (14 days altogether). If you still don't make payments for 2 consecutive months after the second missed auto-repayment attempt, your debt will no longer be interest-free.
Can you use Klarna if you have bad credit?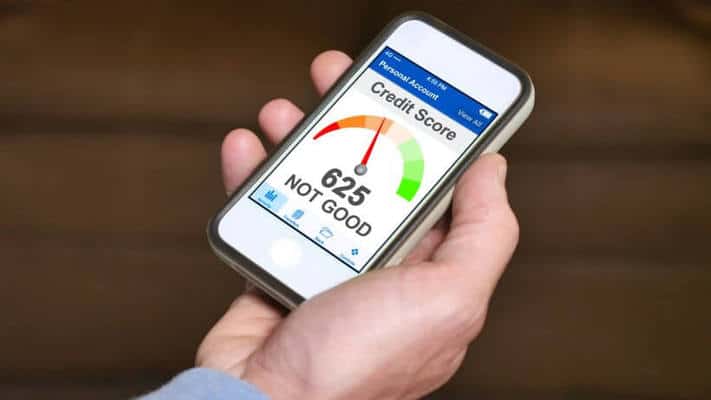 Klarna performs credit checks to determine if you qualify to use Klarna buy now pay later payment plan. If you have bad credit, your application may likely be rejected.
Do they hurt your credit?
Unfortunately, Klarna, just like any other credit or loan company, can damage your credit score if you miss a payment and fail to repay what you have borrowed.
What's better, Klarna or Afterpay?
The big question for those who are familiar with the two platforms. Is Klarna better than Afterpay? There's no way to outrightly compare both companies because they each have their pros and cons.
One significant thing to note is that Klarna has a wider usage coverage in more website categories. Klarna covers categories such as Home & Garden, E-commerce & Shopping, Sports, Computers, Electronics & Technology, etc. Afterpay, on the other hand, is leading in Lifestyle.
Advantages of Klarna
Klarna gives your customers flexibility when shopping.
Low minimum spending requirement of $35.
Customers get full refunds on returns or cancellations.
You can use the Klarna app at U.S. online retailers.
There are no hidden charges.
Disadvantages of Klarna
Klarna's buy now pay later app program may be excellent but it encourages people to go into debt.
Credit or debit cards are required to complete a purchase.
Klarna targets millennials who have no money.
Your credit score is affected negatively if you don't pay back your debts on time.
You should familiarise yourself with the contract and be aware of any penalties if you miss the deadline.
Let's face it, piling up debts is uncool these days
Wrap-up- Buy Now Pay Later App
Klarna's buy now pays later the app is not only the present; it's the future of e-commerce. The revolution is happening already, and it's shaping the online consumers' landscape and happening fast. So get on the train and use this flexible payment option today.
While the buy now pay later app has made it easier for millennials to make on-the-whim purchases even if they don't have cash.
Learn how to budget as it permits you to plan your spending. Therefore, it may keep you from accumulating debts.
Cut minimum impact items within the budget to create the buffer for the purchase or enough to make the required number of payments.
Avoid making impulsive purchases to keep yourself out of trouble, have a savings plan, find a side hustle, and plan ahead. Don't risk your good credit score for an $80 outfit just because you want to look flashy on Instagram; it is not worth it.
PIN ME

You may also like the following posts:
What are your thoughts about the post? I would love to hear them in the comments below
Latest posts by Pachalo Mkandawire
(see all)