What are The Best Digital Products You Can Easily Sell Right Now
Creating digital products especially courses are currently trending as a great way to educate plus support clients. Although the process from idea generation to actual production is long and sometimes pretty expensive. However, if you keep it super simple and minimize the cost you can generate some serious cash.
What are digital products
Digital products are software-enabled intangible products sold online to satisfy human needs. Usually, these products exist as files that can be downloaded, streamed, or transformed into tangible products through technological devices. For instance, people download ebooks and print them using a printing device.
Digital products can be purchased through mobile devices and computers without the need for face-face human interaction. Although digital products can be sold by anyone, the products must offer incredible value for customers to buy.
Features of Digital Products to sell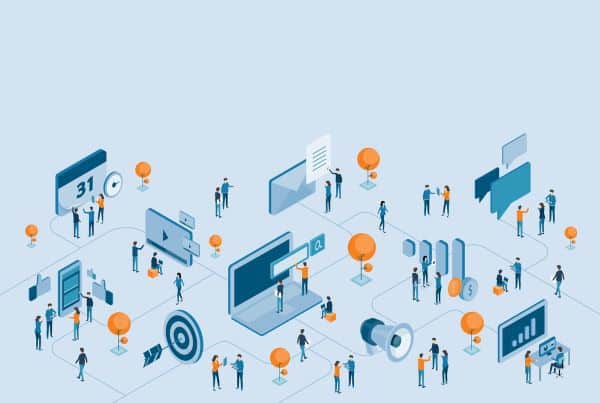 Easy to sell:
The ease in selling digital products is in the fact that users do not need to have a physical interaction with buyers. Instead, they upload their products on sites like Memberpress, and Woocommerce, and then leave buyers to interact with the platform for immediate purchase.
No stocking fee required:
Unlike physical products where sellers have to pay to stock, package, and ship, there is no fee associated with stocking and managing digital products. After uploading the digital product on a platform, buyers can gain access to it as many times as they want
Cheaper to create:
Digital products are cheaper to create. For ebooks, sellers only need to write and upload to online platforms – no cost of printing. For web-based or mobile applications, sellers only need to be able to write a programming language to develop a lot of things to sell.
It can be sold online:
As digital products are intangible, they can only be sold online. To gain access to any digital product, the user has to connect to an online platform through any technological device. A digital product becomes a physical product when it becomes sellable offline.
 
Related post: Beginners Tips of How To Buy A Car At The Auction (To Avoid Buying a Total Lemon)
 
Best Digital Products Selling Fast
Stock Photos:
Stock photos are not only known to be one of the best digital products to sell, but they also make the photography industry competitive. As websites, blogs, and media platforms need premium high-quality stock photos, photographers can command a fair price for their spectacular images.
Photographers can either work with stock photo sites like Fotolia and iStockphoto to sell their images or sell on their own websites at a preferred price rate.
While protecting their rights to images, photographers can draw traffic to their website by posting compelling images on Instagram and Flickr.
Ebooks and workbooks
Over the years, eBooks and workbooks have proven to be some of the best digital products to sell. As they require written text and a few relevant images, they have become simple and easy to sell. Writers who write on topics that interest people at a particular time find it easy to get consumers.
EBooks and workbooks can be distributed on large online marketplace like Amazon or self-created stores. As people constantly look to gain knowledge, anyone who has anything to tell the world can write an eBook, market, and sell.
Planners:
Digital planners are files that are saved and used on a note-taking application. Planners help users to keep their desks uncluttered, and make presentations look more professional. As it keeps growing in the virtual realm, it has notably gained popularity among iPad users. Anyone interested in design can create some planners and sell them online.
Coaching sessions:
Although coaching sessions are professional services, they are sold in the same way as digital products. Anyone who has created online courses, eBooks, or other digital products can offer coaching packages to customers who need further tutoring. A coaching package can include $200 for a once in a month, 30 minutes phone conversation or Skype consultation.
Applications:
Software packages aren't what they used to be since the inception of mobile applications. Almost all sectors have developed mobile applications specific to the needs `of their customers.
In previous times, people buy CD players to watch movies, but the introduction of apps like Netflix has replaced the use of CD players.
People can now watch the latest movies on the go. Netflix and other similar apps charge a small monthly fee. To create this kind of digital product, you can develop yourself or employ a paid service of a freelance app developer.
Swipe Files:
Swipe files contain assets for a specific goal. Swipe file serves as a content curator for email, video marketing, or social media posts. Anyone can develop a digital swipe file for marketers to keep all their marketing ideas, for writers to keep examples of good copy they have formed or for parenting experts to keep details of indoor activities peculiar to children.
The swipe file can include beautiful graphic designs, data, checklists, and research results.
Online Courses
This is not only one of the best digital products but also one of the most valuable digital products that will always sell. Since its inception, e-learning has gained unexpected momentum. Rather than stick to the traditional mode of learning, educational institutions have made learning easier and more comfortable by making online courses available for interested students.
As a digital product, an online course can be available as a one-off downloadable course, collection of courses, or a subscription-based web service.
Usually, students receive certificates at the end of these courses. Anyone good at what they do can put up their courses on platforms like Lynda and Udemy for a fee.
Printable:
Printables are digital products uploaded for others' use. These digital files can be lesson plans, gift tags, colouring sheets, meal plans, calendars, and art prints. It saves users time by allowing them to download the template of what they need. Illustrator or Photoshop can be used to create printables. It is definitely one of the best digital products to sell.
Templates:
Every day, thousands of people go online to download templates for daily use. Grant template, resumes, logos, media kits, and social media posts templates are available online. Most times, these templates are Canva, Photoshop, and Illustrator. Since most people are looking to save time, creating and selling templates for a variety of things is a perfect idea.
WordPress themes:
WordPress themes are digital products that are used to sell other digital products. WordPress themes like Intact, Flancer, and Bernate provide various features that make it easy for owners to showcase their work in style.
Graphic Design:
Almost every business owner needs the services of a graphics designer. Blogs, websites, and media platforms need designs to attract customers to their services.
Excellent graphic designers can also create different graphic design elements which include textures, texts, illustrations, and logos.
Poster makers like Vengagge can be used to create flyers and posters while websites like Dribble allow expert designers to market themselves to potential customers.
 
Related: How to Create The Best Digital Products to Sell Online Fast
Where to Sell Digital Products Online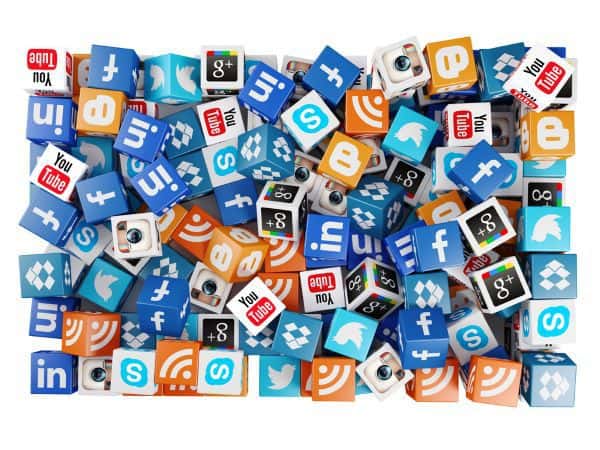 Clickbank Online Platform:
Clickbank online platform is home to several digital products. This site is used by digital commerce marketers to buy and sell digital products. The beauty of this platform is in the fact that it is both an e-commerce platform and an affiliate marketplace.
A seller can create an account and place their product on the site then leave Clickbank to make it visible to their affiliate marketers. After listing products, the vendor will be required to set the commission percentage they are willing to pay anyone who promotes and sells the product.
Click bank does not only help vendors sell their products, it also helps to generate leads.
Sendowl Ecommerce Platform:
On Sendowl e-commerce platform, users create and upload their products, Sendowl goes ahead to integrate payment gateways, create optimized checkout, and also enable automated digital delivery.
Immediately after the product is sold, the user gets paid. This platform has all the features like responsive checkout, Multilanguage system, and multiple payment options. Sendowl offers affiliates marketing, onsite checkout, upsells, and discounts.
Amazon online platform:
Over the years, Amazon has retained its title of being the best digital marketplace. This platform makes it more feasible for content creators to sell as the platform exposes them to potential clients in different parts of the world. Amongst others, Kindle Direct Publishing maximizes revenue for authors by creating an exclusive store for them on amazon.
Sellwire ecommerce platform:
Sellwire is another notable platform that provides features to enable users to generate more income.
The platform provides self-service, user-personalization, e-commerce software, and mobile commerce that users can leverage. Users can manage files, order tracking of products, make use of the available multiple payment options, and get a comprehensive report on goods sold.
Sellfy Online Platform:
Sellfy is a digital product that supports the sales of both digital and physical products. On this platform, vendors can create an online store and sell as much as they want. The app provides build-in email campaign, mobile responsive design, secure downloads, we analytics and upsell software.
Gumroad Online Platform:
From subscriptions to music, eBooks, one-off products, videos, software, and mobile applications, Gumroad online platform allows users to sell any digital product of their choice. On this platform, consumers are allowed to pay whatever they want,
Shopify:
Shopify is a one-stop online marketplace for both digital and physical products. Like Amazon, users can create a store to sell their products, customize their options, and incorporate a directory for plug-ins. The inclusion of cart recovery and auto-fill feature allows users to shop without missing a thing. On Shopify, users can learn and buy all they want.
Related:8 Best Budget Apps To Get Your Finances On Track
Pros of Electronic Products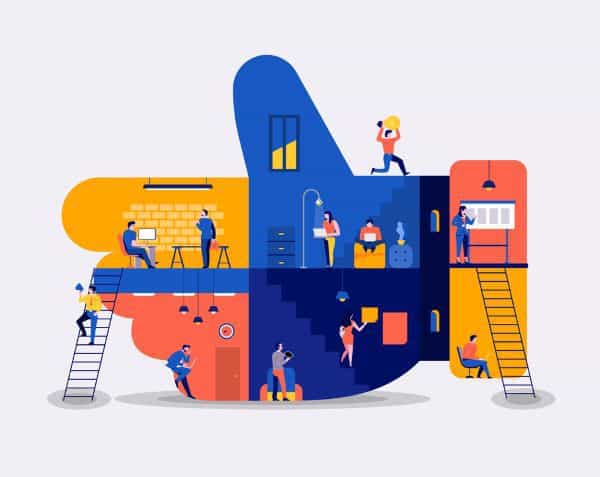 Little or no overhead cost
It gives vendors the ability to reach a larger audience
It supports creativity
It provides a high-profit margin
Digital products never deteriorate.
Digital products have unlimited duplications
Automated functions make it easy to manage, sell and deliver products
Consumers do not have to contend with price fluctuation
No time and space hindrances
The Downside of Digital Products
Users do not get to interact with a product until it has been purchased
Product development may be time-consuming
Competition is very high
It is easy to copy ideas
Recent post: How To Save On Electricity and Water Bills in the Home
Conclusion
I hope the list has offered you a pretty solid idea of where to start in the digital product design process. Don't dwell too long in the brainstorming process. If you're set on one digital product to sell just quickly move on to the development process. As long as your product offers good value with creative marketing it will for sure do well.
 
Affecting Your Quality Of Life)

PIN ME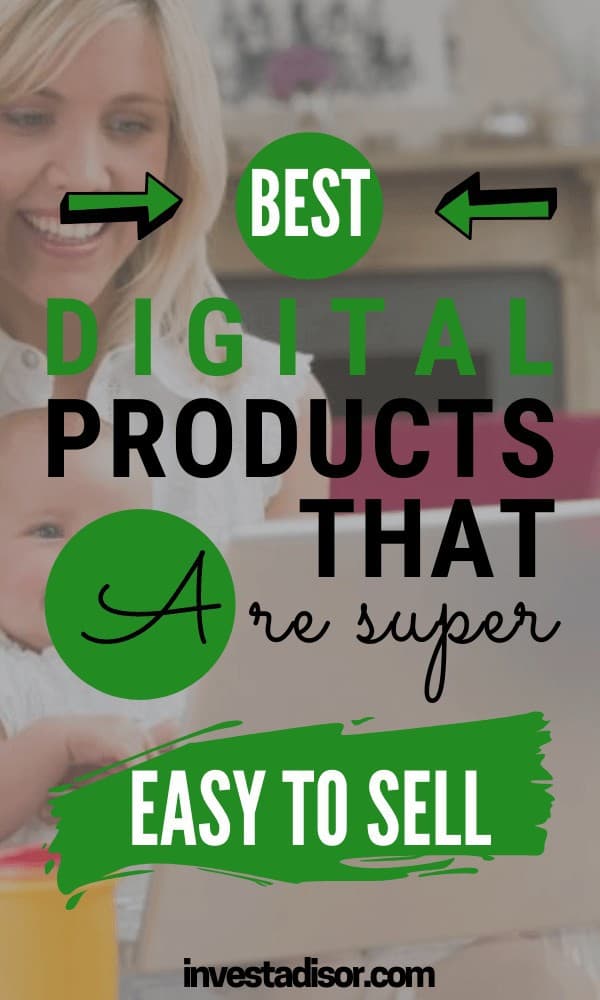 You may also like the following posts:
Let me know your thoughts in the message below!!!
Latest posts by Pachalo Mkandawire
(see all)