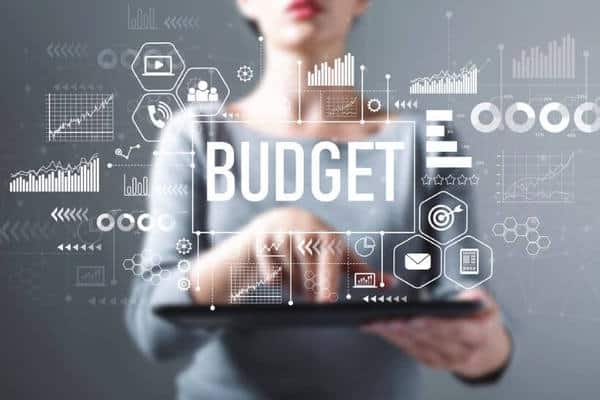 Best budget apps have several advanced features to help users reduce their bills, save money, and also give tailored investment advice.
Dave Ramsey once said,
A budget is telling your money where to go instead of wondering where it went.
Really wise words from a man, and in case you're wondering who Dave is, three words should describe him perfectly: successful author and businessman.
Everyone at one point or another in their lives has struggled with their finances. Getting paid stopped being the problem, and knowing where all that money went became an arduous task.
Thus, budget applications were born. A budget application is a financial tool used to control and monitor personal finances. Some budgeting apps have several advanced features to help users reduce their bills, save money, and also give tailored investment advice.
You probably have tons of questions, and you've come to the right place for answers as we'll be providing solutions to all your ponderings.
Are budget apps a fintech product: Yes! The fintech world has provided a stream of financial apps to make saving and budgeting easier.
Factors To Consider Before Getting A Budget App
Area of usability

While deciding on which budget app to go for, ensure to check for its area of usability. Check if it works in the US and Canada alone or everywhere. You certainly don't want to be unable to use your applications when you travel.

Level of specificity

Some budgeting apps are tailored for couples to help them coordinate their finances. If you want to own a joint account with your spouse, you will have to check if the budget app automatically syncs couples' accounts or not.

Ease of use

An electronic budget app should be easy to use. It should have a clear, user-friendly interface and features specific to the need of the user.

Price/Cost

Electronic budgeting apps can either be totally free or cost a fortune. While Mint is totally free, YNAB isn't. YNAB requires users to pay a specific amount after a 34-day free trial.

More so, service charge varies based on the type of app and the features attached. So, a budgeting app with several budgeting methods or investment features may be more costly than one without

Available Operating System

The best budgeting apps can function on any operating system. So whether you own an android or iPhone, you can use any of the apps.

Easy to download

Any of these electronic budgeting apps can be downloaded directly from the websites or on Google Play. With a click, you can download the best electronic budget app.
Types of Budget Apps
1. Mint

Mint is not only the best electronic budget app, but it is also one of the oldest. It is more like the gold standard for budgeting tools due to its highly effective features.
This app automatically categorizes transactions from linked debit and credit cards and tracks them against a budget that can be customized to the needs of the user.
It categorizes transactions and reveals a picture of the user's spending. With this budgeting app, users can connect to any financial institution in the US.
Price Free
Advantages
It tracks bills
It splits user's transactions
It allows users to add their own category
It alerts users when they begin to exceed their maximum spending
It shows users what they owe and what they can afford to pay based on available funds
It provides free credit scores and credit score monitoring
Users need to sign-in every time
It doesn't support multi-currency
It doesn't support overseas financial institutions
Ads interfere with users activities
2. PocketGuard
PocketGuard: Amongst the list of the best electronic budget apps, PocketGuard is known for its simplified budgeting snapshot. This electronic budgeting app gives users a shot of how much they can spend at a time.
After accounting for bills and savings goals, PocketGuard shows the remaining money available. This app tracks how much the user earns, their expenses, recurring bills, and deposits and also monitors unwanted and unauthorized charges
Price Free
Advantages
Helps to guard against overspending
Helps to track user's spending as compared to the set budget
It easily connects to bank accounts
It allows users to save
Disadvantages
It doesn't have investment options
User support is limited to chat and email
3. Tiller
Tiller is an electronic budget app that supports finance spreadsheet for budgeting. This app helps users become more aware of their financial habits through the use of a spreadsheet.
It provides a service that automates data into a spreadsheet and automatically updates Microsoft excel and Google sheet with user's finances every day. This app helps to download all transaction data from linked accounts, categorize the transactions, and automatically fill in the spreadsheet.
Price: $4.92 per month
Advantages
Automated data synchronization
Multiple custom spreadsheet templates
Availability of Google sheet adds-on to extend the functionality
It saves time
It is easy to use
It has multiple currency support
Disadvantages
User will need a basic knowledge of spreadsheet
It gives no investing options
Users need Google account to use the app
4. YNAB
YNAB – Zero Based Budgeting: This electronic budget app helps users to make a plan for every dollar they earn. It helps users to stop living on each paycheck and pay down debt.
This application operates on the principle that every dollar has a job in a user's personal budget – It could be for investing, debt repayment, or other expenses.
With 'You Need a Budget,' users do not get to create a budget with money they do not have. Instead, they are forced to live within their budget.
Price: $11.99 after a 34-day trial. It is also free for students for 12months
Advantages
It keeps users on their toes
Incorporation of online classes to help users learn budgeting basics
It encourages financial commitment
Users can set up budgets for individual projects
App installation is easy and quick
It can import bank activities
There is a free 34-day trial
It keeps users close to their spending
Disadvantages
As it supports simplicity, it doesn't contain any extraordinarily exciting tools like investment
Users must have at least one month's income saved since the app mainly supports living on the previous month's income.
It doesn't download transactions automatically
5. EveryDollar
EveryDollar is an electronic budget app that helps users to create a monthly budget.
As it supports Android and iPhone mobile devices, this app helps users manage money and track their expenses on the go.
The envelope system budgeting app allows users to track the amount they have in each budget category for each month by keeping their cash in envelopes.
This app helps users to avoid overspending by creating budget categories to ensure that every budget is accounted for.
Price: Free but paid version costs $99 per year
Advantages
It is easy to use
It has a single focus – Budgeting
It provides an ad-free service
Users take active roles in their finances
Users can track activities in real-time
It has multiple budgeting categories
It is accessible on desktop and mobile devices
Disadvantages
Its paid version is not cheap
Users cannot synchronize their bank account with the free app
The advantages of the free version are limited
6. HoneyDue
HoneyDue (Family App Budget) This couple-based electronic budget app allows couples to place all their finances in a single place so they can see how much they have spent and what they have been spending on.
Not only is this app perfect for couples, but it is also perfect for those who share household expenses. Through encrypted connections, users can add their credit cards, savings, loan, and investment accounts.
Price: Free
Advantages
It categorizes transactions to help users understand their spending rate.
Incorporation of chat features allows users to chat with their partners about transactions.
Incorporation of calendar features allows users to set bill reminders to encourage them to pay on time.
Spending alerts make it easy to identify frauds.
Flexible and easily customizable category feature.
Couples can split expenses.
Can be accessed on any device.
Disadvantages
There is no desktop feature.
The app only shows monthly spending.
Feature-categorization isn't intuitive.
7. Personal Capital
Personal Capital (For Tracking Net Worth and Spending) Not only is it one of the best budget apps, but it is also one of the best investment management services that offer a human advisor and Robo-advisor service at a time.
This investment app is perfect for those looking to track their spending. It emphasizes on free and automated analysis of investment fees and assets. Users can monitor their credit card and savings account, check their IRAs, 401(k)s mortgages and loans.
Price: $0.89
Advantages
It has a retirement planner feature
It includes free portfolio advice
It includes a free financial dashboard
It has both Robo and human advisors
Its personal finance manager feature automatically aggregates income and expenses, then display in charts
It is available on both iOS and Android devices
It is highly secured
Its tax optimization strategies help to minimize income tax
Disadvantages
Minimum of $100,000 for Wealth Management Service is too high
It has limited budgeting capabilities
8. HoneyFi
HoneyFi is the best budgeting and personal finance app for couples who want to track their expenses together or separately.
HoneyFi electronic budget app allows users to choose accounts that are private to them and visible to their partners.
Users can either share all transaction information with their partners or share little. On this budget app, each person in the relationship separately sets up a HoneyFi account and links their financial account together.
Price: $9.99 per month
Advantages
Real-Time Tracking of savings, investments, mortgages and even retirement
The app creates an automatic monthly budget for users based on their past spending habits
It allows users to split transactions
It supports automatic expense importing
30-day free trial
Disadvantages
Users cannot create subcategories
It doesn't keep track of savings bucket
Users cannot enter transactions manually
No web-based interface
These budget applications are some of the best out there. While they all keep users on their toes, they all have features unique to them. It is best to pick one that works best for you.
Benefits of Budgeting
It helps you save money
Budget apps help to set up an automatic savings plan based on your income, thus allowing you to save money monthly. As it also helps you see the category of expenses that take your money, you get to make necessary adjustments and save more money

Become debt-free
Budgeting apps also have several features, which include one that allows you to pay off debts. By categorizing your activities, you can budget an amount on paying off debts. Also, budgeting helps you see the amount of debt you can pay back without being stressed.

Quit living paycheck to paycheck
When you live paycheck to paycheck, you will always run out of money before the month ends. When it continues, it becomes almost impossible to get ahead financially.

Budgeting solves this by helping you to identify and eliminate the source of unnecessary expenses, track your expenses, and avoid overspending.

It gives you control over money
With budgeting, your money doesn't control you, and you don't have to adjust to a lack of funds suddenly. Budgeting helps you to sacrifice short-term cravings for long-term cravings, keeps you from worrying about unexpected expenses, and also helps you to understand your weakest spending habits.

It allows you to have fun without feeling guilty
Since you have put all things in place, a categorized budget allows you to have fun without feeling bad. When you don't plan, you feel guilty about spending money.

It helps you achieve your set goals
With budgeting, you can achieve goals set towards retirement, emergency funds, paying your fees, going on a vacation, and towards getting a down payment for your home.

Use your budget to identify the leaks in your finances, fix the leaks, and save towards your goals.
Conclusion
There you have it the best budget apps to get your finances on track. In a nutshell, the essence of budgeting apps is to help you manage your finances. So if you are experiencing difficulty in managing your expenses, install a budget app that fits your personal needs.
Although some require modest service fees, there are lots of free, highly advantageous electronic budget apps for you to choose from. There are plenty of best budget apps out there choose the one that's right for you or your family.
The time to sort your finances is now!
You may also like the following posts:
Let me know if you've used or are using the half payment method for any of your bills? how is that going and how do you like it.
Latest posts by Emanuel Ozigi
(see all)