Nice to know Bank Terminology and Definitions
It's important to understand common bank terms and definitions. Knowing the lingua and getting more comfortable with the terminology makes the interaction with the institution easy. It also helps you to ask the right questions and seek the best solutions when you encounter problems.
Here are 86 common banking terms and definitions you should be aware of to help you manage your funds better.
1. Outstanding Balance
Outstanding balance is the interest-bearing amount owed on a loan or debt up to a particular date.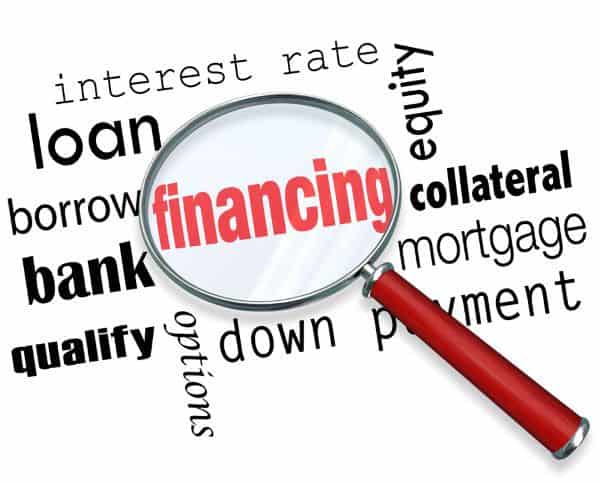 2. NSF Cheque
NSF stands for Non-sufficient funds. This implies that an NSF cheque is a cheque that is not honoured because of the insufficient balance in that particular account on which the cheque is being drawn.
Overdraft Protection
Overdraft protection is a service offered by banks which prevents ATM transactions, checks, debit card transactions, or e-transactions from making your account balance less than zero so that you may not be charged with an overdraft fee or an N.S.F fee.
3. FDIC
It is a federal insurance corporation that insures customers' deposits up to $250,000 in deposit if the bank goes bankrupt.
4. CDIC
Canadian Deposit Insurance Corporation is a Canadian federal crown organization that ensures Canadian banks deposit up to $100,000 per insured category held by a member Canadian bank
5. Bank Draft
A Bank Draft is a document issued by the bank that can be used as a payment. It is guaranteed by the issuing bank and is more reliable than the personal check.
6. Check-Cashing Fee
Check cashing services provide the facility to consumers without a bank account to cash their checks and have instant access to the cash. Check cashing services charge a fee to cash the check which is called the check-cashing fee.
7. Billing Cycle
The time interval between the last billing date and the current billing date is known as a billing cycle. Most financial products and financial services like credit cards, auto loans, and student loans, etc., have billing cycles.
8. Certificate of Deposit
Usually, banks and credit unions offer a savings account in which a consumer deposits some amount with a promise to leave it as it is until a fixed period of time to get a higher interest rate in return. The bank or credit union issues a certificate as evidence of money deposited. This certificate is called a certificate of deposit.
9. Time Deposit
A time deposit, also called a "Term Deposit," is a kind of deposit account where your deposit money is locked up for some pre-fixed time interval to get a higher interest rate in return. A certificate of deposit is issued for money deposited in such accounts.
10. Automatic Savings Plan
In an Automatic savings plan, a fixed amount of money from a person's payroll is automatically transferred to the savings account in the bank after specified intervals of time. It is convenient for people who want to make steady savings without manually depositing money into a savings account.
11. Annual Percentage Yield (APY)
The annual percentage yield is the amount earned from an investment or a savings deposit over a period of one year while taking into account the effects of compound interest. It is expressed in percentage.
It is calculated by a formula:
APY= (1 + r/n)n – 1
where "r" is the rate of annual interest and "n" is the number of compounding periods in one year.
12. Billing Date
The billing date on a statement refers to the date on which that particular statement was generated.
13. Automatic Bill Payment
An automatic bill payment is the automatic transfer of money from your bank account or credit card to pay routine wise bills. This payment is done on your predetermined dates.
14. Annual Percentage Rate (APR)
The annual percentage rate is the rate of interest paid on loan or received in an interest-based deposit account per year. It is expressed as a percentage.
15. Over-Draft Fee
When your payment or withdrawal exceeds your bank balance or your credit card limit, the bank or credit union lends you the exceeding amount to complete the transaction. This exceeding amount is called an overdraft. The bank charges a fee to pay your overdraft. This fee is called an overdraft fee.
16. High-Interest Savings Account
As clear from its name, a high-Interest saving account is a type of savings account that offers a much higher interest rate as compared to an average savings account. It offers a 20 – 25 times higher rate than a standard savings account. Although such accounts offer high-interest rates, they usually have certain conditions like minimum account balance requirements, maintenance fees, etc.
17. Interac
Interac is a Canadian debit card system for electronic financial transactions, i.e. online payment and withdrawal of funds.
18. Residual Interest
Residual interest is the amount of interest that adds between the billing date and the date of bill payment. Residual interest, also called Trailing Interest, accrues only on interest-bearing accounts such as credit cards, mortgages, etc.
19. Payroll Deduction
Payroll deduction refers to the wages deducted from an employee's total earnings to pay for taxes and benefits like health insurance, etc.
20. Social Security Number
A social security number is a 9-digit number assigned by the US government to its citizens and permanent residents. This number is used to keep the track of their lifetime earnings and the number of working years.
In the US, social security number is required to open a bank account, to obtain credit, to get private insurance and government benefits, to make purchases like buying a car or a home, and for many other purposes.
21. Social Insurance Number
Just like the US assigns Social Security numbers, Canada assigns a Social Insurance number similar to the SSN.
This number is required to work in Canada and have excess to various government programs and benefits. It is intended for use by only one person and is really important to be taken care of to avoid any misuse.
22. Rewards Points
Reward points are the points that a person can collect upon making a purchase through their bank card. The higher value purchases earn you more reward points. These reward points can be used as a payment method. These points are offered to encourage the use of bank cards.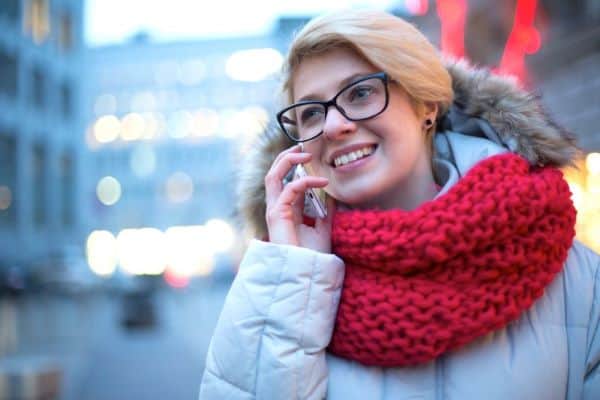 23. PIN
Personal identification number, abbreviated as PIN, is the numerical code used for identification purposes in electric and online transactions like bank card transactions like ATM card, debit card, and credit card transactions.
25. Principal
The original amount of a loan or investment is called the Principal.
Related 51 Best Finance Quotes to Increase Your Investing Knowledge, Money Mindset, Confidence and Inspire Your Finances
26. Interest Rate
The Interest rate is a proportion of the loan that is charged by the lender from the borrower as interest. It is expressed as a percentage.
27. Bank Card
A bank card is a payment card issued by a bank to its customers to carry out certain financial transactions. This card is linked to the consumer's deposit account. Bank cards include a Debit Card and
28. ATM Card.
These cards enable customers to make payments and withdraw money from their bank accounts. Sometimes, Master Card and Visa Card are also known as bank cards because they are also issued by the bank.
29. Bank Machine
A bank machine is an electronic computerized machine outside the bank that performs basic banking functions. It is also known as Automated Teller Machine (ATM). Users can withdraw cash and get their account information using their ATM card and pin number.
30. Wire Payment / Wire Money
Wire payment is the electronic money transfer across a banking network or financial agencies. Senders pay the transaction for remittance and provide the receiver's details such as their name, contact number, bank account number, and the amount to be transferred.
31. Withdrawal
Withdrawal is the act of taking out money from your bank account, pension, saving plan, or trust.
32. Budget
A budget is an estimation of income and expenditure for a specific period of time. It is reevaluated periodically. It can be made for a person, a group, a company, or for the government.
Related A Super Simple Beginner's Guide to Financial Literacy and Why It's Important
33. Bank Terms and Definitions – Credit Report and History
Credit Bureau Report
A credit report or credit bureau report is the summary of a person's credit history (loan repaying history) prepared by the credit bureau.
34. Credit Check
A credit check is the official review of an individual's credit history from their credit report to judge their financial behaviour. Usually, banks and other financial organizations check a person's credit history before approving their loan application.
35. Credit History
Credit history is the record of debt repayment that shows how much a person is responsible for repaying the debts.
36. Credit Limit
The credit limit is the maximum amount of money a bank will allow a person to borrow using a line of credit or credit card.
Bank Terms & Definitions – Leases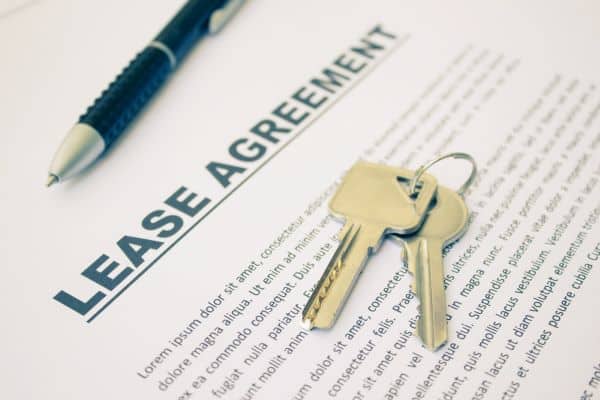 37. Lease
A Lease is a contract through which one entity lends its property to another entity for a specified period of time under certain terms and conditions in return for a specified monthly payment.
38. Lease Agreement
A lease agreement is a written contract between the lessee and the lessor that enlists all the terms and conditions of the lease, monthly rental payment, and the lease period.
39. Closed-end Lease
A closed-end lease is also known as a "Walkaway Lease." A closed-end lease is basically a rental agreement between the lessee and the lessor to rent a vehicle for a specific period of time.
The terms and conditions of this agreement are quite restrictive. In the lease agreement, a fixed monthly rent for the vehicle, the lease period, and the mileage limits are mentioned.
The lessor (the one who lends the car) is responsible for the depreciation. At the same time, the lessee (the one who borrows the vehicle) is responsible for saving the vehicle from any excessive damage.
By the end of this agreement, the lessee is not bound to purchase the vehicle and can simply walk away, and the lessor has a right to sell the vehicle to anyone at the market price.
40. Open-End Lease
An open-end lease is quite flexible than a closed-end lease as there is no mileage limit in this type of lease.
In an open-end lease, the person who borrows the vehicle is responsible for paying a residual value of the vehicle by the end of the lease agreement.
The lessee can buy the vehicle by paying the residual value or can return the vehicle by paying the value equal to the difference between the residual value and the market value of the vehicle.
The open-end lease puts financial risks on the lessee. The lessee is responsible for financial depreciation in case of any severe damage.
Due to the limitless mileage option, this lease option is suitable for commercial purposes like couriers and transport companies.
Related Insurance 101: Understanding All Insurance Terms and Definitions
41. Hold
An account hold means that the customer's access to their account funds is temporarily restricted. A bank account can be held for a number of reasons. An account hold is placed to save the bank from any potential harm. The account hold usually lasts for a day or two but can take a bit longer, depending upon the severity of the reasons.
42. Income Tax
Income tax is the charge imposed by the government on the income generated by an individual or businesses within their jurisdictions. The government utilizes this tax to pay funds for various public services, pay for government duties, and provide goods to the public.
43. Financial Planning
Financial planning is a process that guides a person in making sensible decisions about spending their money to achieve their financial goals.
44. Financing
Financing is the process of providing money for making purchases, funding business activities, or making investments. Financial institutions such as banks provide capital (money) to the people to achieve such goals with a promise to return in the future.
45. Foreign Exchange
Trading one currency for another currency is called foreign exchange or forex. Exchanging Canadian dollars for Euros is an example of a foreign currency exchange. Foreign exchanges take place in foreign exchange markets, also called forex markets.
Bank Terms and Definitions – Investment Related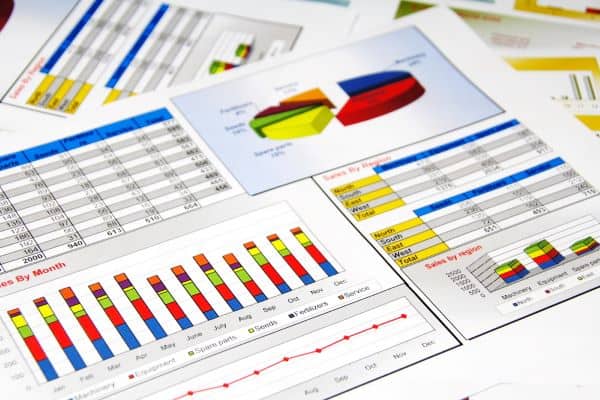 46. Investment
Investment is the act of allocating money with the expectation of generating some profit or income.
47. Mutual Fund
A mutual fund is a professionally managed pool of funds from different clients that are invested in bonds, stocks, and other such assets.
48. Non-Redeemable Investment Fund
It is an investment that you cannot pull out or cash out before the end of the term. For instance, a GIC investment of a 5-year term cannot be pulled out or cashed out before the end of the 5 years. Unless in an unusual circumstance, such as death, then it can be redeemed.
49. Non-Registered Investment
Non-registered investments are independent investments and are more flexible than registered investments. Government implies tax on such investments, which means you will have to pay a portion of your earned interest as a tax to the government.
50. Equity
Equity is defined as the value that will be returned to the shareholders of a company if all of its assets are sold out, and all of its debts are cleared.
51. Equity Fund
An equity fund, also known as a "Stock Fund," is a mutual fund. Thousands of investors contribute financially to purchase the shares of the fund. This fund is then used to buy the stocks of certain companies.
52. GIC
Guaranteed Investment Certificate (GIC) is the safest investment plan which guarantees your money. You invest money into it for a specified period of time and earn interest over it. But you can't take out the money before a specified period of time. Else you will have to pay a penalty. But its rate of return is generally lower than other investment options such as bonds, stocks, and mutual funds.
53. Compound interest
Compound interest is the interest added to the principal amount of a deposit or loan. It is also calculated on the basis of the initial principal amount and the amount of interest added to the principal amount over the previous periods.
It is calculated by the formula:
A = P (1 + r/n) nt
where 'A' is the final total amount, 'P' is the initial principal amount, 'r' is the rate of interest, n denotes how many times interest is applied, and 't' denotes the periods of time.
Investment Portfolio
An investment portfolio represents the assets owned by an investor. These assets may include bonds, stocks, bitcoins, etc.
54. Investment Risk
Investment risk is defined as the chances of occurrence of loss relative to the expected return on a certain investment.
55. Retirement
Retirement is the time of life when a person decides to leave their job, occupation, or career for the rest of their life. When a person retires, they get a fixed monthly allowance called Pension.
The standard retirement age in Canada is 65. However, a person may quit at any time within the age limit of 60 to 70. The later you retire, the higher the pension you'll get.
56. Risk Tolerance
Risk tolerance is the ability of an investor to financially and psychologically endure the potential risk of loss in an investment.
57. Secured Investment
A secured investment pays you a regular monthly interest on your investment. You can either withdraw it as a regular income or can reinvest it for a further increase in your interest generation.
58. Volatility
Volatility is the measure of how much the increase or decrease is in a given period of time. For volatile assets, the prices change a lot, while for less volatile assets the prices are much more stable.
While the volatility rates are high, you have the opportunity to buy assets when prices are low and sell the assets when prices are high to generate more profit.
Similarly, a high volatility swing can cause great losses as well. Because prices can decrease sharply, causing greater losses.
59. Bond
Bonds are basically loans issued for a period of more than one year. Many financial institutions like banks, governments, and other companies sell bonds. When someone buys a bond, this means they are lending their money to the seller. The seller has to return the loan with interest by a fixed date.
60. Security Deposit
Security deposit is the amount of money a renter pays to a landlord, seller, or the lender of a real estate like a home or an apartment before moving in.
This deposit can be refundable or non-refundable, depending upon the terms and conditions of the rental contract. The security deposit can be used by the landlord to recover the property loss or damage caused by the renter.
61. Share
A Share is the unit of ownership in a company or a financial asset. Shares are owned by the investors who invest their capital (money) in the company to buy the shares. The people who own shares are called shareholders.
62. Trade-In Allowance
Trade-in allowance is the amount of money by which the seller will reduce the price of a new product in exchange for an old product with the buyer.
63. Investment Policy Statement
An investment policy is a document that is signed between an investor and a financial advisor. This document enlists the general rules about managing an investor's money.
An investment policy statement outlines all the major financial goals of the client. IPS also specifies the portfolio manager's strategy to achieve the client's desired results.
An investment policy may also include some specific data related to the client, such as risk tolerance, liquidity requirement, and resource allocation.
64. Bank Statement
A bank statement is a printed record of all the bank transactions carried out through a bank account over a fixed period, usually a month.
The bank statement enlists your deposits, withdrawals, charges, and the starting and ending balance of the period.
Bank Terminology and Definitions – Mortgage & Real Estate Related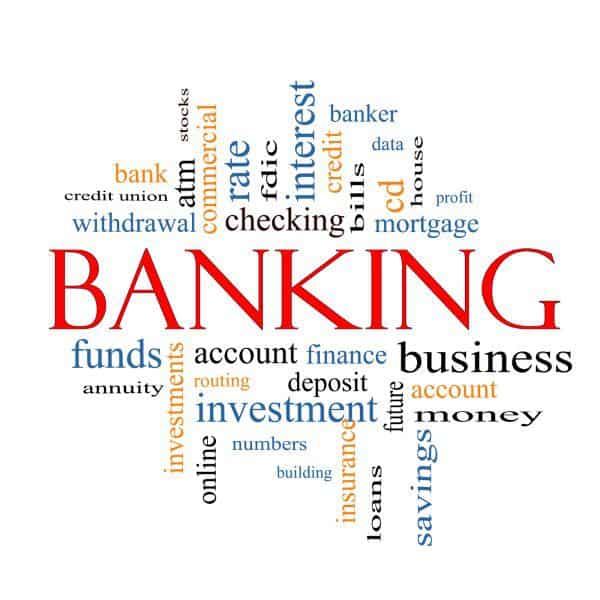 65. Mortgage
A mortgage is an agreement with the bank that enables an individual to borrow money from the bank, especially to buy a house.
The borrower is bound to pay back the loan according to a predetermined installment plan.
66. Maturity Date
It is the date by which the principal amount of a draft, bond, or debt becomes due. The maturity date also refers to the due date of a loan installment.
67. Amortisation Period
An amortization period is the total time taken to pay a bank loan in full. The longer the time taken to pay the loan, the greater will be the interest on the loan.
68. Mortgage Prepayment Options
When an individual takes on a mortgage to buy a house, then at the end of the process, when the house is in your name, it's time to start making the mortgage payments. There are five payment options for a mortgage payment which include:
Monthly Payments
Weekly Payments
Bi-Weekly Payments
Accelerated Bi-Weekly Payments
Accelerated Weekly Payments
1- Monthly Payments:
Making Monthly payments is the most straightforward mortgage payment option. If you choose this option, your mortgage payment will be made automatically through your bank account every month. In this way, you will make 12 equal mortgage payments in one year.
2- Weekly Payments
If you choose this option, the mortgage payment will be deducted from your bank account weekly. So you will make 52 payments in one year. Weekly payments are calculated by dividing one-year mortgage payments by 52. For example, if your annual mortgage payment is $18000, then your weekly payment will be $345.15
3- Bi-Weekly Payments
In this payment option, your mortgage payment will be deducted every two weeks from your bank account. So you will be making 26 payments in one year. To calculate you're your bi-weekly payments, your one-year mortgage is divided by 26. So if your annual mortgage is $18000, then your one Bi-weekly payment will be equal to $692.
4- Accelerated Bi-Weekly Payments
Accelerated bi-weekly payment is the option that allows you to pay off your mortgage a bit quicker than the bi-weekly payment option. Through this payment method, you will be paying off half of your monthly payment every two weeks. For example, if you have an annual mortgage of $18000, you will have a monthly payment of $1500. So you will be paying $750 every two weeks.
So it will be a total annual payment of $19500 (625 x 26 = 19500) instead of $18000. So your mortgage will be paid off quicker than the bi-weekly method.
5- Accelerated Weekly Payments
This is much more like the accelerated bi-weekly payment option. The only difference is that your payment will be deducted from your account every week. In this method, your monthly mortgage ($1500) is divided by four and then multiplied by 52, making an annual mortgage of $19500 instead of $18000. So, your mortgage will be paid off quickly.
69. Co-Applicant
A Co-Applicant is a person that applies for a debt or loan along with the borrower. The co-applicant is equally responsible for the repayment of the loan. Having co-applicant increases the chances of loan approval.
70. Closed Mortgage
A closed mortgage is a mortgage or loan with a strict repayment schedule. It must be paid back with a fixed interest rate and at fixed dates agreed upon in the loan agreement. It is the most restrictive type of mortgage and cannot be renegotiated.
71. Open Mortgage
An open mortgage is a mortgage or loan that can be fully repaid at any time without any penalty. It can be renegotiated and does not have a strict schedule. Open mortgages have a higher interest rate than closed mortgages.
72. Compounding
Compounding is a process by which interest is credited to the principal amount and the interest already added to the account.
Compounding interest is usually credited based on compounding periods such as daily, monthly, or annually.
73. Refinancing
Refinancing is the process of replacing your current loan with another, ideally better, loan under new terms and conditions. Most people refinance their loan to:
Reduce their monthly payment
To lower their interest rate
To free up some cash
To add a new loan to an existing loan
To change their loan program (from a variable-rate loan to a fixed-rate loan)
74. Line of Credit
A line of credit, also called "Revolving Credit," is a flexible loan facility provided by the bank in which a borrower can ask to borrow money from the bank whenever in need until they reach a specified credit limit.
75. Unsecured Line Of Credit
An unsecured line of credit does not involve any financial asset like a saving account or real estate like a home as collateral. Credit cards are an example of an unsecured line of credit.
An unsecured line of credit involves high risk for both lender and the borrower as the debt repayment is not guaranteed by a financial asset.
Due to such a high risk, the interest rates of an unsecured line of credit are very high. If a borrower doesn't repay the debt, there is nothing an unsecured line of credit can seize to compensate for their loss.
76. Secured Line Of Credit
A secure line of credit means you are promising to give an asset like a savings account or real estate like your home as collateral in case you're unable to pay back your debt you got through the line of credit.
77. Variable-Rate Mortgage
A variable-rate mortgage is a home loan whose regular payment is fixed but the interest rate changes with the market conditions.
If the interest rates decrease, you will have to make a lesser monthly payment, but if the market rates are high, you will have to make higher monthly payments.
78. Private Banking
Private banking involves providing personalized financial products and services to the HNWI (high-net-worth-individuals) customers of a retail bank. Such customers have a very high-income rate. The personalized services provided to such customers include extended wealth management services, tax services, portfolio management, trust, insurance, and estate planning.
Related 70 Basic Mortgage Terms and Definitions to Know Before Buying a Home in the States
79. Banking terms and definitions- Insurance and other
Private Insurance
Private insurance or private health insurance includes the insurance of all kinds of health insurance that are not offered by the federal or state government.
80. Property Insurance
Property insurance refers to policies that provide protection and liability coverage. Property insurance may include homeowner's, earthquake, flood, and renter's insurance in its policies.
81. Real Estate Agent
A real estate agent is a person who sells and rents out lands and buildings for its customers.
82. Mortgage Broker
A mortgage broker is a real estate transactions specialist who acts as a middleman between an individual looking to acquire a mortgage and the bank to arrange the mortgage for the client. The mortgage broker checks the client's financial history to determine if they can repay the mortgage to the bank.
83. Rent
Rent is the regular payment made by an individual to the landlord to use their land.
84. Renter's Insurance
Renter's insurance is an insurance policy that covers the damage or loss of a tenant's property.
85. Residual Value
Residual value is the value of a leased item that is expected to sell that product after the lease period ends.
86. Will
A will is a document that states how the property of a person shall be distributed after their death and who is entitled to their property share.
Additionally, they may also define how certain responsibilities should be performed.
Wrap-up to common bank terms and definitions
The banking industry just like many others, uses a wide variety of terminology and definitions specific to the industry. I hope you have learned a thing or two. Additionally, your vocabulary has improved and you'll be able to walk into the bank with a broad smile and plenty of confidence.
You may also like the following posts:
Latest posts by Pachalo Mkandawire
(see all)