Are there easy side hustles with a full-time job? Yes, there are plenty these days in the gig and classic economy. When you're 9-5, your job is coming up short of paying for all the basics.
You obviously will be deprived of time to spend with family and friends. However, the side hustles will help you keep up with your financial responsibilities.
The extra income increases your savings to buy a house, invest for retirement and children's education and take the family on a holiday trip.
I'm not sure about you, but many people wished they were doing an easy side hustle to earn money from home besides a day job. Whether to save for a wedding, pay off a huge credit card balance, save for a downpayment for a home, or a vacation.
The fact is the majority of these easy side hustles to earn cash from home, or online ideas don't need a huge capital investment up-front and a super-specialized skill set. I'm pretty sure you have acquired the necessary skills in specific areas that could potentially convert into an income-generating side hustle.
It's important to select a gig to earn money matching your skillset and ensure you deliver a serious dose of value. The second string of income is not meant to make you rich but boosts the 9-5 income – as your day job mainly pays for the necessities of life.
What is a Side Hustle?
A side hustle is an employment or way to make money outside your full-time job. It's a freelance or flexible employment offering additional income.
Here are 10 Easy Side Hustles with a Full-time Job
1. Movie extra or background actor
Easy side hustles with a full-time job are everywhere; all you need is the time commitment. For instance, does your city have a big studio production? This is a perfect chance to make cash on the side while working part-time as a background actor or extra. Generally, there's no prior experience required.
It's a fantastic part-time side hustle to earn extra cash, and there's no long-term contract requirement. The pay is between $11-$24 per hour (in Canada) based on experience. However, there's never a shortage of working overtime.
The atmosphere is super fun and an excellent opportunity to meet new people and expand your social network.
2. Drive Uber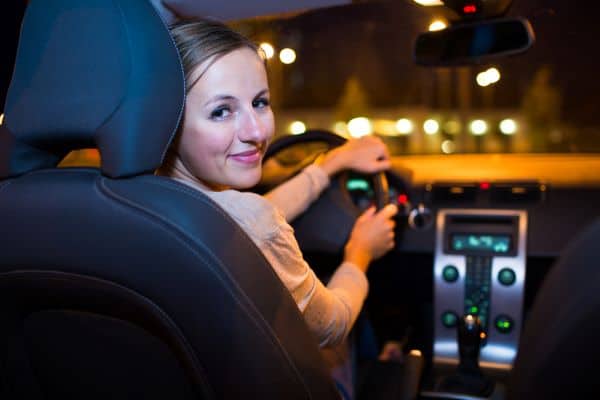 Do you live in a fairly populated city and don't mind driving around? You can get paid while driving your vehicle for Uber. They have part-time flexible schedules outside the regular 9-5.
With Uber, it's easy to make a few trips around the city. The job will expose you to areas you aren't familiar with, meet interesting people, build connections, and may enjoy discovering new sights.
As an Uber independent contractor, you have scheduling control. Therefore focus on working during peak hours to maximize your income, which is mostly during weekends and evenings.
If you are unavailable to work, turn off the app. Income is calculated by tallying the base fare plus time, and total distance traveled during the shift. The best time to earn a higher income per hour is on weekends and holidays.
The following are the driver requirements for Uber:
Must be at least 21 years of age
3 years of driving experience
Hold a provincial driver's license
Decent driving record
If you put in 15-20 hours per week, you can earn extra income from home necessary to establish an emergency fund or go towards your travel fund.
Lyft is also the fastest-growing technology company in the US and a member of the rideshare family. Uber and Lyft started in San Francisco as a cashless way for customers to get rides and pay with their smartphones.
3. Tutor for Math, English, and Science
Are you patient with students and terrific at developing trusting relationships with them? Tutoring kids could be a brilliant side hustle job for you.
Parents are willing to spend cash for tutoring to
Improve their knowledge gap, especially in math or science
Boost children's confidence before entering university
Extra tutoring enhances their kids' knowledge, leads to good grades
Although private tutors charge according to their level of education and experience. A high school student's hourly fees range from $12 to $20.
Related:Top Pros and Cons of Being A Mompreneur (Plus 12 Super Easy Mompreneur Secrets to Success)
4. Start a DJ business
Are you absolutely calm under pressure with mad skills to entertain a group of people? Well, then consider starting a DJ business as a side venture to make some coin.
To be a successful DJ requires some measure of self-confidence and an ability to read the crowd and adapt the music accordingly.
Investment in professional DJ equipment from the outset is critical, like a Mac computer, mixer, amplifier, and external hard drive. Speakers and lights could be rented out when needed to reduce start-up costs.
The barriers to entry for the business are much lower since lots of music is stored on the computer and external hard drives.
It's also readily available online today from iTunes and other music-selling platforms. In addition, professional DJing software like VirtualDJ and Native Instruments Traktor Pro 2. is available for sale, or you can download it for free.
In the early days, take whatever gig comes your way just for the experience and to develop your DJing skills.
Finally, networking also helps to get early bookings. Make sure your pricing is bang on. DJing could be a profitable venture if you treat it as a business.
5. Easy Side Hustles to Earn Money from Home – Sell photos online
Put your creativity to gainful use. There are various websites where you can sell your photos. For starters, you must sign up and accept the terms and conditions. Then you can upload your photos on the site. It's an eBay kinda place for pictures.
Here are the most popular photo stock agencies:
Adobe photo stock service sells high-quality curated and royalty-free photos to businesses
Shutterstock is a microstock photo agency
iStock is an online royalty-free international micro stock photography provider
A substantial upsurge in the number of website launches has exponentially increased the demand for high-quality photos. Photos are selling for up to $10 per piece.
Related Post: Legit work from home to earn extra cash
6. Rent out your basement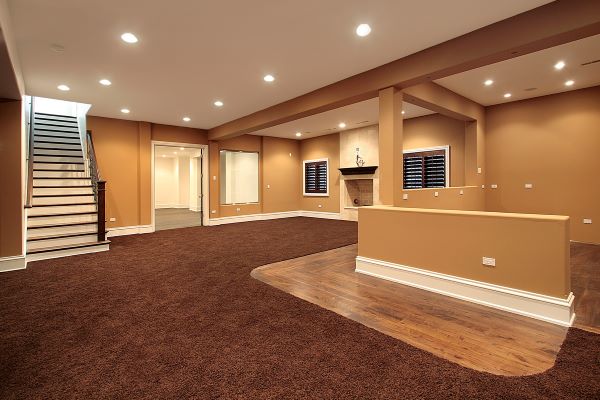 If you're a homeowner residing in a city with a fairly large population, this offers a great opportunity to find a tenant to rent your basement reasonably.
There are lots of potential candidates, especially someone who is single or a recent college graduate looking to achieve the following:
Reduce expenses to pay off student loans faster
Aggressively save up for a home down payment
Works part-time, so cannot afford expensive accommodation
Include incentives such as free utilities, internet, and cable. Depending on the size or location of your home. You can fetch rent between $500-$1200 per month to share your basement space with a tenant.
7. Sell a Course on Udemy
Don't be so hard on yourself to the point of discounting the value of what you know. It takes time, effort, and money to learn certain skills. Therefore, if you have a marketable hobby or talent, you can leverage that into a profitable side hustle; go for it.
Once you create a course, you can sell it on Udemy, an online learning platform focused on professional adults. Lots of people are hungry for specialized knowledge for so many reasons.
To create a marketable course:
Know your target audience
Know the level and age group that you're appealing to (Beginner to advanced courses)
Avoid content that's similar to existing courses on the platform
Create killer content and lots of video lectures
Create a course that the audience feels offers value for their own success
To develop an awesome course, you must spend lots of time in upfront. However, once it's finished, money will start flowing in.
Finally, courses on Udemy sell for between $15-$200 each. I recently purchased two courses with them on Facebook advertising and copywriting.
I was extremely impressed with the value, content, and structure. What are you waiting for? Apply your skills to start these easy side hustles to earn money from home or online.
Related: 13 Best Legit Ways to Make Money From Home to Earn Extra Cash in 2020
8. Easy Side Hustles to Earn Money from Home – Social Media Manager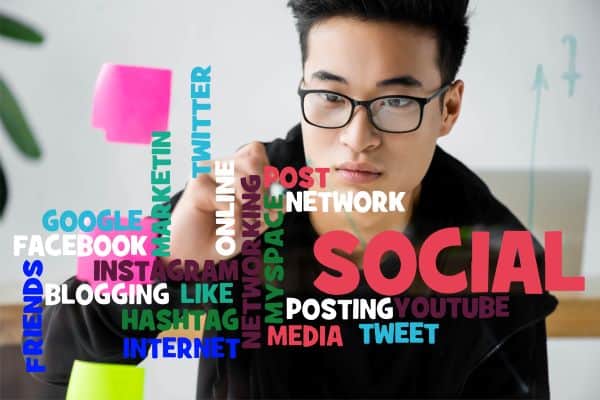 It's 2020, and we're all aware that social media plays a key role in a company's marketing and communications strategy.
Because of the internet, billions of people worldwide are connected to various social media networks. It's a no-brainer that the growth of customer followers on a company's social media page helps businesses to reach millions of potential customers.
Companies are employing social networks as a bridge for their company's products and engaging with their fans. They acquire sales, loyal fans, and referrals through that community.
Many small businesses don't have staff dedicated full-time to manage their social media channels. Therefore, they opt to outsource the service to a social media manager. As a result, this frees the entrepreneur to focus all efforts on expanding operations.
This is a massive example of the easy side hustles with a full-time job, an opportunity if you're a social media marketing whiz, and a neat way to supplement your income.
Social media manager responsibilities include
Manage social media marketing campaigns
Promote a brand or product line on a variety of sites or social media platforms
Monitor the progress of campaigns using web analytics tools
Answer customers' questions online and resolve their complaints right on the platform
You could start freelancing as a social media manager part-time simply by putting in approximately 10-20 hours a week.
Once business picks up and you have built enough clientele to generate a substantial income equal to your full-time, you can even leave your day job!
Related: How to make money as a Social Media Manager.
9. Freelancing at Fiverr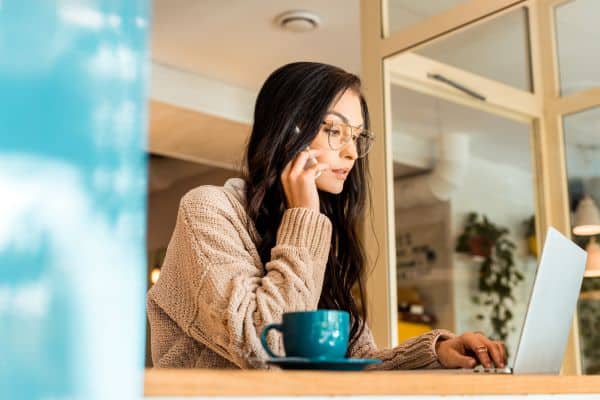 Fiverr is the largest global marketplace for freelancers. It's a go-to place for many small businesses that are looking to hire skilled freelancers for various jobs.
So if you have computer skills in Photoshop, graphic or logo design, or video editing, this platform is ideal for promoting your services. It provides an easy side hustle to earn money from home, and you can earn money easily by offering various services in the gig economy
Fiverr collects a fee of 20% of every transaction made on its website. It's free to sign up, and they market your services on the platform. Many freelancers depend on repeat business, so ensure you offer excellent customer service. Satisfied customers will remember you when they have a new assignment.
Freelancing gives you control over your schedule, especially if you work full-time. Therefore, it's a pretty good easy side hustle to earn extra income while you are building the clientele and experience.
Depending on the type of business and the size of the business book established, it can lead to a full-time venture.
Related
10. Dropshipping or retail arbitrage
Dropshipping is an easy side hustle to earn money from home.
A retail sales fulfillment method allows an eCommerce store or person to buy the products individually from a third party and ship them directly to a customer.
The store or person doesn't stock the merchandise it sells. In addition, the store is not involved in the handling or shipping of the product.
Here's how it works: first, you establish a working relationship with the supplier or wholesaler of the merchandise. Then you list their products for sale on your website
As an intermediary, you are responsible for marketing the goods. Once a purchase is made on your website, you place an order with the manufacturer, who ships the product to the buyer.
If you are a fantastic product and pricing researcher, check out eBay, Alibaba, and Aliexpress AliExpress for products that are selling at a discount. In turn, you sell them on your website at a tidy profit.
This is unquestionably a smart venture with a very low barrier to entry, especially if you have excellent social media or online marketing skills. People buy directly from social media platforms like Facebook, Instagram, tik tok, and Twitter; with clever marketing and social media skills, more money can be made.
As a middleman, you pocket the difference between the purchase price and your website selling price without the hassle of shipping and handling the item. This is another example of easy side hustles to earn money that you can do while working full-time.
Wrap-up to side hustles with a full-time job
Easy side hustles with a full-time job help you develop entrepreneurship, customer relationship, and teamwork skills. You can earn extra income during your free time or around your 9-5 day job. All you need is to find the right one for you, work hard, and make it work.
There are many ways to make money on the side with a full-time job that pays weekly or biweekly, for instance, driving Uber, selling a course at Udemy, writing eBooks or blogs about your hobbies, and more! We showed you how easy it is to find Easy Side Hustles with our list below: – Starting a freelancing Gig at Fivver – Blogging – Creating YouTube Videos. If you have any questions, don't hesitate to contact us at admin@investadisor.com. Thank you for reading!
Related Questions﹖
What is the easiest side hustle to make money?
Turo
DoorDash
Sell stuff on Etsy
What are the highest-paying side hustles?
What side hustle can I do with a full-time job?
Upwork
Amazon FBA-To start, you only need a laptop
How can I make a $2000-a-month side hustle?
Affiliate marketing
Personal branding
Writing reviews on products
What are your thoughts about the post? I would love to hear them in the comments below!
Latest posts by Pachalo Mkandawire
(see all)